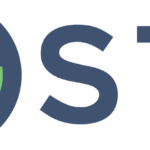 Website GSTV
GSTV is dedicated to building an inclusive team and culture that reflects the communities we serve every day. Being part of the GSTV team means that we are always encouraged and challenged to grow personally and professionally. More importantly, we are accountable for our actions towards one another as the foundation for a strong and accepting workplace.
GSTV Values:
●      Growth Focused
●      Social Accountability
●      Tenacious Behavior
●      Valued Actions
Benefits Day One! Medical, Dental, Vision, Paternal Leave, Life Insurance, Accident, Critical Illness, Hospital Indemnity, STD/LTD + Vol Plans., Paid Holidays, 20 PTO days + Sick time, Perks, HSA and FSA (1st of mo after 30 days), 401K Match (90 days).
Summary:
As a Sales Planner you are a critical team member in driving new and renewed revenue via intelligent media plan building, campaign management, network packages and excellent customer service to our advertising partners. You will regularly partner cross-functionally with Sales, Ad Operations, Insights & Analytics, Creative and Marketing teams focused mainly in pre-sale efforts but ultimately through the entire campaign life-cycle to ensure success of our advertising programs.
Responsibilities:
·       Partner directly with Account Executives to understand client objectives to bulid strategic media plans in response to RFPs and proactive proposal requests.
·       Work hand-in-hand with Account Executives on strategic account management such as renewals, upsells, make-goods, cancellations, and assisting in development of QBRs and other relevant account documentation/presentation materials required.
·       Maintain pricing integrity and utilize historical data to provide strategic recommendations on an account level.
·       Leverage data including audience metrics to recommend targeting strategies and ad effectiveness solutions.
·       Collaborate and brainstorm internally and with external partners to develop strategic solutions beyond just media spots and support overall advertising product solutions.
·       Ensure proposals and campaigns are "executable" by leveraging your solid understanding of GSTV product offerings, operational capabilities, editorial values policy, network restrictions and ad guidelines.
·       Serve as an informed stakeholder for creative production requests on campaigns you are managing.
·       Optimize campaigns and assist with troubleshooting campaign delivery issues with multiple internal teams as required.
·       Execute requests for mapping of inventory based on advertiser targets; develop coverage analyses.
·       Facilitate appropriate routing of client contracts, development of insertion orders and posting of all documents in SalesForce.
·       Manage proper hand off for all closed deals to Sales and Ad Operations teams to ensure timely launch.
·       Support other Sales Planning team initiatives as needed.
·       Serve as an active contributor participating in team and organizational wide meetings, product and technology development initiatives.
Requirements:
·       3+ years of experience working in a similar role within the media industry.
·       Energetic self-starter with a positive "can-do" attitude that loves problem solving.
·       Strategic thinker with the ability to develop solutions even when they are not obvious.
·       Detail oriented with ability to deliver high impact, precise work under tight deadlines and pressure.
·       Results-driven with an ability to absorb complex concepts and communicate them clearly.
·       Obsessed with customer satisfaction and put our clients and consumers at the center of everything we do.
·       Strong team player, willing to roll up your sleeves to get any job done.
Extra Qualifiers:
·       Intermediate Computer Skills, particularly intermediate proficiency in Excel (solid ability to create pivot tables,v-lookups, SUMFIS, making charts, manipulating data, etc.).
·       Analytical skills (solid/intermediate) required to dissect raw data, draw conclusions and provide proposal recommendations.
·       Knowledge of Salesforce or similar CRM tool.
·       Expertise in both written and interpersonal communication, in relationship building, and collaboration in a cross-functional team comprised of diverse personalities, skill sets, and levels of experience.
Of course, this is just a sample of the kinds of work this role will require! You should assume that your role will encompass other tasks, too, and that your job duties and responsibilities may change from time to time at GSTV's discretion, or otherwise applicable with local law.
Compensation (range)
Competitive compensation package based on skills and experience.