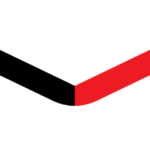 Website Penske Media
The parent company of Rolling Stone, Variety, VIBE, WDD and others, Penske Media Corp. (PMC), is hiring a Senior Marketing Manager for its new Strategic Industry Group. This is a small and growing team responsible for creating and executing go-to-market strategies for Penske Media across high-growth industry verticals ranging from auto and retail, to finance and technology. We are seeking a Marketing Manager who is entrepreneurial, self-directed, and creative, who prides themselves on their writing and storytelling skills.
Working with the VP of Marketing, the Senior Marketing Manager will collaborate closely with our Heads of Industry to create and develop compelling, differentiated thought leadership, marketing materials, research, events, and advertising solutions for each vertical. In addition, you will steer the ideation and development of large-scale proposals for top-tier advertisers, leveraging our unique mix of properties and live media.