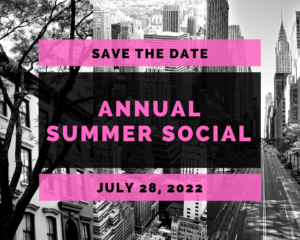 SAVE THE DATE THURSDAY, JULY 28TH; 6:00 – 9:00 P.M. – MIDTOWN TERRACE, NYC
Join this always anticipated summer celebration when we welcome our incoming Board of
Directors and honor those stepping down for their service and dedication to The Club. Aside from
being one of the best networking opportunities of the year, we also recognize outstanding
members for their loyalty, volunteer spirit, and support on key programs and initiatives.

Our Club favorite "Conversations With…" series is back! Join us every month from 12:00 PM – 1:00 PM (EST) as Ad Club Board President Rick Song hosts one-on-one conversations with marketing leaders on how their business and lives are changing during this unprecedented time.
Walter T Geer III – April 27th 2022
Jill Hamilton – May 25th, 2022
Monique Nelson – June 29th, 2022
Thought Leadership From Our Members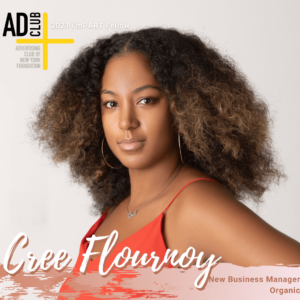 Meet The Fellows: Cree Flournoy Cree is a digital-first marketer, always thinking about how digital solutions can solve clients' business challenges. Currently, she serves as a Manager of Business Development at…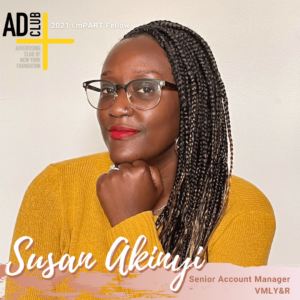 Meet The Fellows: Susan Akinyi A proud Kenyan woman who has made Bronx NY home, Susan Akinyi is an avid reader that is always getting lost and finding herself in books (primarily…
The ADVERTISING Club of New York Announces New Hybrid Model for the 2021-2022 I'mPART Women's Fellowship Program Now in its Sixth Year, the Fellowship Program Continues to Support Women's Career…