Cheryl Overton Communications
Cheryl Overton is a creative instigator with a passion for brands, an instinct for consumer insights, a commitment to inclusivity and a knack for integrating digital solutions that leverage popular culture to drive awareness and fandom.  She is the Founder and CXO of Cheryl Overton Communications, LLC, a strategic integrated communications advisory that helps brands navigate its relationships with stakeholders via the voices, influence and persuasive power of multicultural consumers. Through creative storytelling and disruptive business solutions, her team creates content and campaigns that stick and land.
With more than 20 years of global brand communications experience to draw upon, Ms. Overton has led notable integrated initiatives for some of the world's most beloved brands including Starbucks, American Express, Barnes & Noble, Target, Pepperidge Farm, Johnson & Johnson and The City of New Orleans, to name a few. Two of the campaigns she spearheaded – Unilever's Dove "Campaign for Real Beauty" and the American Heart Association's "Go Red for Women" – were ranked among the best of the best campaigns of the past 20 years by both Ad Age and PR Week. Cheryl also served as the African American insights lead and strategist for "The Talk," Procter & Gamble's unprecedented, unexpected and groundbreaking campaign about racial bias. It was her core insight that catalyzed the award-winning integrated campaign that wowed the industry and united millions of families the world over in very real and sensitive conversations about racial bias.
Prior to entrepreneurship, Cheryl held senior agency leadership roles at Egami Group, Zeno Group, PMK|BNC, UniWorld Group, Ogilvy PR and Edelman, providing strategy, creative, business development and relationship management for a spectrum of clients targeting consumer, corporate, professional, influencer and multicultural audiences. Industry recognition of her work includes an Emmy, three Cannes Lions (including the Grand Prix), Silver Anvil, Adcolor, Gold Pencil, Gold Sabre, IPRA, Shorty, PR Week and PRSA Big Apple "Best of the Best." A sought-after industry thought leader, she has lectured for the Association of National Advertisers, PR Council and Public Relations Society of America. She serves on the Board of Directors of The Advertising Club and hosts its knowledge series knowledge series entitled, "Entrepreneurs: NOW." She was named a "Person of the Year" by The Ad Club and was inducted into the PR Week Hall of Femme. She was also named among the PRovoke Media Innovator 25.  She received her B.A. from Barnard College of Columbia University and her Master of Journalism degree, with honors, from Temple University.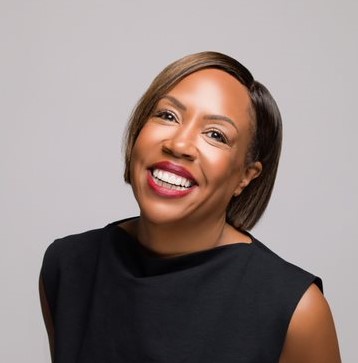 A native of Philadelphia, Cheryl volunteers as Board Chair of viBe Theater Experience, a NYC-based "artivism" program for young women and non-binary youth. Under her leadership, viBe has doubled its Board and tripled its giving.  She also serves on the Board of Advisors for Heroic Gardens, a nonprofit that uses horticulture therapy to support the needs of Veterans. Cheryl is an intrepid explorer and culture hound who has visited six continents, 119 countries (and counting), tagging her adventures #CROontheGO. Her leisure pursuits also include fashion, black and white photography and jewelry design. A foodie and (Michelin) star chaser, she is currently taking DJ lessons and curates the @MadShoeGram Instagram feed.