Marie is a partner at Brand Team Partners (BTP), a boutique marketing consultancy passionate about building and nurturing strong, differentiated, enduring brands. She brings her experiences as a versatile marketer with a background in brand strategy, consumer insights, product management, advertising, and digital, social and traditional marketing to her clients across a variety of industries.
Prior to BTP Marie was the SVP, Global Advertising and Brand Management, for American Express. Marie led the teams responsible for advertising, media, sponsorship, brand management, and market research capabilities for the company. Her team developed innovative programs to increase Amex brand relevance and expand the reach of their high-profile sponsorships. Small Business Saturday, which earned 9 Cannes Lions, 9 Effies and 4 Clios by driving retail sales,brand favorability, and support of local small business communities is one of their most notable programs.
Marie was the Chief Marketing Officer of Quaker Foods and Snacks, a division of PepsiCo. While CMO, she developed and implemented a strategy to move from individual category marketing to a unified Quaker masterbrand approach designed to strengthen brand equity, increase cross-purchase behavior, and maximize spend efficiencies.
Marie also spent ten years in PepsiCo's Gatorade division, ultimately becoming the Marketing VP, Gatorade and Propel, responsible for new product innovation. She led the Propel Fitness Water business during a time when the product was repositioned and launched nationally, with sales exceeding $100MM in its first year and growing to over $500MM in five years. Propel won two Effie awards and Marie was named an Ad Age Marketing 50 honoree in recognition of these results.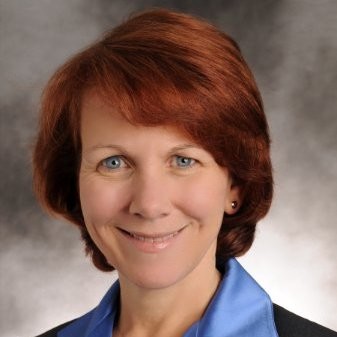 Marie is the Treasurer and a member of the Executive Committee of the Advertising Club of New York. Marie also served as a Director on the board of the Association of National Advertisers (ANA), an influential trade association advancing marketing best practices, standards setting, and governmental policy.
Marie holds a BBA from the University of Notre Dame and a Masters of Management from Northwestern University's J. L. Kellogg Graduate School of Business.