WARNERMEDIA
WarnerMedia is a powerful portfolio of iconic entertainment, news, and sports brands. We bring people, technology, and the world's best storytellers together to drive culture and meaningful connection.
Future Makers: Bound by our Purchase Journey approach, WPP's Wavemaker helps clients translate audience behaviors and insights into smart decisions today, for a prosperous tomorrow. Being a CMO right now means experiencing the buzz of knowing that anything is possible and then feeling the challenge of deciding where to focus with clarity and confidence. Our business is to support, consult and execute the making of these decisions. We bring together data, creativity and platforms to help the best brands in the world make the futures they want by making better choices today. All our people, processes and technology are united through our focus on understanding, accelerating and optimizing purchase journeys; making them more satisfying for consumers and more effective for our clients.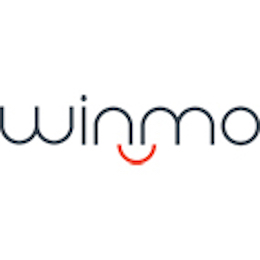 Winmo is the unfair advantage that sellers need to close deals with national advertisers and agencies. Its verified business profiles link brand, company and agency contacts, while delivering spend, buying behavior, and predictions of opportunities on the horizon. Armed with advanced tools and information, Winmo users eliminate friction points throughout the sales cycle, empowering them to crush their revenue goals.