IT'S A MEDIA BUY WITH DUAL PURPOSE: PROMOTE YOUR BRAND MESSAGE + SUPPORT DIVERSITY, EQUITY & INCLUSION IN OUR INDUSTRY.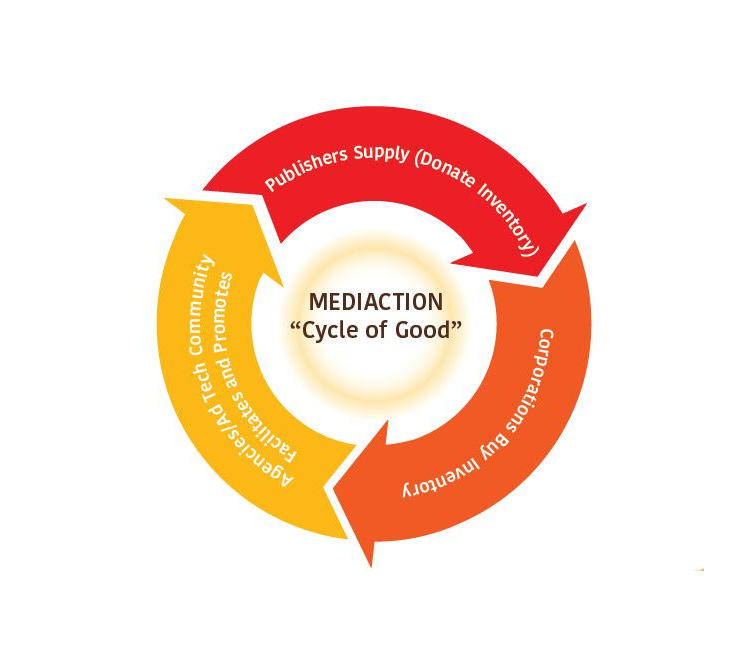 MEDIACTION is a media buy that supports The Club's Foundation Initiatives – education, diversity, equity & inclusion.
Companies that share The AD Club's belief of the benefits of "diversity of thought" in business can join us by supporting this movement to Promote, Attract, Retain and Train future talent. Make inclusion and retention a business imperative through education, socialization, participation and cultural influence.
Publishers, Agencies and Brands who take part in Mediaction are positioned as leaders who are focused on championing initiatives that impact the talent pipeline and the goal of a workforce that mirrors our population. It also provides direct benefits to your business:
Access to the uniquely valuable talent pipeline.
Access for your 'rising stars' to be involved with The Club.
Industry recognition through Foundation events, communications, awards and ceremonies.
Special access & participation to Ad Club events & educational programs throughout the year.
Opportunities to build new business relationships & incentives that deepen partnerships.
A seat on the steering committee to decide the best use of the funds raised.
Get involved and support MEDIACTION – Publishers donate à Marketers Purchase à Agencies Facilitate contact: Kris@theadvertisingclub.org