Demand Sales Integrated Marketing Manager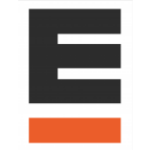 Website Equativ
Fullstack AdTech
Team's mission 
Based in NYC, the Demand Partnerships team in North America is made up of energetic and results-driven individuals that bring our media services and ad tech products to the market each day – working with clients across agencies, in-house brand teams, and platform partners. Our media services / products include but are not limited to: our Video Everywhere Marketplace and SSP – running managed service campaigns and custom PMPs across CTV & OTT, online video, YouTube, digital display, custom engagement units, native ads, contextual / performance data targeting, and more.
Key day-to-day responsibilities 
This mission is sales enablement and contribution to growing revenue. The Demand Sales Integrated Marketing Manager sits in the exciting nexus of sales and marketing. In this role you will lead efforts to build a strategy and execute a vision around pre-sales revenue driving marketing activities for the Demand Partnerships team reporting directly to the head of the department, our Managing Director for North America.
Establish an Account Based Marketing program that scales with our book of business.
Work with the Sales and BDR teams to develop proactive cold and warm outreach revenue generating concepts and supportive collateral such as promotional one-sheets, decks, and scripts for communicating over email, social, etc.
Upgrade and develop new ways to go to market with one-sheets and other materials in support of general sales efforts, global/local moments and trends, new products, and buyer incentive programs.
Enhance our portfolio of case studies – helping to improve current materials and develop new ones that showcase all the benefits of our products and services while finding ways to work with our customers on valuable testimonials and potential press opportunities.
Manage the creation of pitch-specific content calendars, partnering with the leadership team on the execution of high-quality, customized sales materials.
Collaborate with the Central Marketing team (Content Marketing Manager and Growth Marketing Manager) to develop branded content including newsletters and social posts to address the need for furthering sales communication / messaging with clients in the U.S. and Canada.
Partner closely with Equativ's Central Marketing team to enhance the success of products and solutions and increase the efficacy of specific pitch/marketing initiatives; helping to localize and adapt materials as necessary for specific client markets while maintaining brand consistency and integrity across multiple communication vehicles.
Work with our Central Marketing team to develop lead generation strategies, new content formats, market-specific social posts, and generally support the increase in awareness of Equativ across advertising agencies and marketing industry influencers.
In partnership with the Managing Director, help to produce supportive materials for sales kick-offs and training sessions.
Who you are
The ideal candidate is a creative wordsmith with an eye for design and passion for telling stories through impactful imagery. On any given day, in this role you may be tasked with creating data-driven and technical sales support materials, building conceptual TED-talk type presentations, or leading quarterly sales outreach programs to accelerate short-term revenue. This is a next-step type opportunity to take ownership over sales marketing and lead the development of a core function within the fastest-growing office / team globally at Equativ.
2-5 years experience within an integrated or sales marketing team, at an AdTech company (SSP, Ad Server, DSP, DMP, etc), Advertising Agency, or Media Company
Expertise in Google Slides, PowerPoint, and Adobe Creative Suite (Photoshop, InDesign, Illustrator)
Experience with email marketing platforms such as Pardot, Hubspot, etc.
Experience with Salesforce or other CRM platforms
Excellent oral and written communication skills
Proven ability to create effective branded content or sales collateral
Highly collaborative team member who can also work independently
Strong work ethic and keen to work in a fast-paced, entrepreneurial environment
Highly organized with the ability to juggle multiple projects at once
Growth expectations
1st month – onboarding / introduction to our products, services, key resources, etc.
3rd month – strategy rolled out for addressing marketing needs, ongoing work and critical efforts across one-sheets, case studies, and day-to-day sales requests
6th month – built ABM strategy and starting point to deliver on goals
12 months – full content calendar with clear weekly deliverables
Interview process
Initial call with Talent Management team
Introduction to Managing Director (hiring manager)
Expertise and Culture Fit interviews with up to three others on the team, back-to-back same-day interviews
Home Assignment
Compensation 
The annual base salary range for this position is $60,000 – $100,000 . Please note that the salary information is a general guideline only.  Equativ considers factors such as (but not limited to) scope and responsibilities of the position, candidate's work experience, education/training, key skills, internal peer equity, as well as, market and business considerations when extending an offer.
About us 
Equativ is the new single name for Smart Adserver, DynAdmic and LiquidM — three proven innovators in advertising technology. The vertically integrated company provides brand and privacy-safe solutions that empower its clients to achieve maximum impact while respecting the rights of consumers.
The union combines client expertise and engineering excellence to serve the interests of both the supply- side and demand-side with equal professionalism and technical sophistication.
Headquartered in Paris and New York, Equativ operates globally with a team of more than 450 people in 20 offices. Equativ offers the market its own independent ad server, SSP, buyer tools, and media services to fulfill the promise of advertising technology. Learn more at Equativ.com.
The company is ranked on the Deloitte Technology Fast 500 EMEA and in the Financial Times' FT 1000: Europe's Fastest-Growing Companies.
Equativ (formerly Smart AdServer) has been awarded the HappyIndex@Work label and is proud to be among the best companies in the ChooseMyCompany ranking, recognized for its flexible working environment.
Come and lead the charge with us in building a transparent ecosystem based on quality!
———————-
Equativ is an equal opportunity employer. Equal access to employment, services, and programs are available to everyone, regardless of race, color, ancestry, religion, sex, national origin, sexual orientation, age, citizenship, marital status, disability, gender identity, or Veteran status. If you require reasonable accommodation throughout the application and/or interview process, please contact the recruitment team at talent-acquisition-team@equativ.com