Supervisor, Out of Home Investment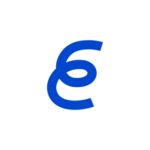 Website Evergreen Trading
Media agency powered by trade.
Job Summary
The Supervisor will have experience planning and buying Out of Home campaigns across multiple US markets and advertiser categories e.g. CPG, alcohol, QSR.  We are looking for an upbeat, outgoing candidate who can develop strategic OOH plans and effectively present their strategy via strong written and verbal skills.  This role has the opportunity to learn about and negotiate trade deals with vendor partners, so networking is a key component to this position.  This role will also guide and mentor a Buyer and an Assistant Buyer.  Our goal is to provide this person with continued growth opportunities by having them lead accounts, foster internal and external relationships, participate in client meetings and negotiate trade deals.
Media Buying and Planning Responsibilities (50% of time):
·         Manage and lead key agency accounts being both the internal and external day to day contact
·         Steward OOH media plans from inception through completion including:
§  Writing RFPs to be issued to vendors and ensuring that all appropriate vendors within a market are included in the request
§  Negotiate OOH media buys
§  Provide back-up research data to support the OOH recommendation.
§  Work with Planning Teams/Agencies to ensure plans are on strategy and meet client objectives
§  Oversee posting of media to ensure the campaign is executed accurately and in a timely manner
§  Performs market rides as needed
·         In depth knowledge of available vendors and media formats in markets relevant to assigned client(s)
·         Ensure the Out of Home buys meet high quality and integrity standards
·         Adhere to and establish as needed, best practices, including systems and procedures for timely and accurate processing of work
·         Create timely and compelling buy/post buy presentations, which highlight the quality and thinking of Agency's work
·         Cross check plans and all supporting documents for accuracy (billing, specs, contracts etc.)
·         Oversee contracting process with approved media buys and ensure adherence to the process
Managerial Responsibilities (30% of time):
·         Supervise Assistant Buyer/Buyer's day to day workload
·         Manage internal agency relationships
·         Act as a mentor, investing time and energy in the career growth of junior team members including setting career goals and conducting performance reviews
·         Lead and manage all Out of Home media buying activities for assigned accounts
·         Manage team workload, ensuring client KPIs, deadlines and expectations are met
Media Industry Expertise (15% of time):
·         Regularly participate in relevant continued education opportunities including webinars and conferences
·         Write department POVs on new opportunities and seek new trends and opportunities within the industry
·         Attend agency meetings including vendor and client as needed
Networking Responsibilities (5% of time):
·         Actively develop and maintain strong media vendor relationships
·         Build Agency's reputation as best in class within the media industry and vendor community
·         Attend industry and client related functions and networking events 1-2 times a month outside normal business hours
·         Be an active, participating member of relevant industry organizations such as the Advertising Club of New York
·         Create trade partnerships with Out of Home media vendors
Fiscal Responsibilities
·         Must achieve financial goals of both client and Agency by managing costs, revenue and scope of work
·         Effectively negotiate buys with media vendors and establish competitive media cost benchmarks for Agency
·         Accurately project costs and anticipate financial results of media buys
Ideal Candidate will possess the following:
·         4+ years of experience in Out of Home media, marketing and team management
·         Must be highly organized
·         Must pay extreme attention to detail and be able to proofread documents for accuracy
·         Prior experience managing an Assistant Buyer
·         Fluent in media math concepts with an ability to translate data into well-articulated ideas
·         Understanding of GeoPath tools and measurement
·         Understanding of basic media planning terms and concepts such as GRPs, ROI, reach and frequency
·         Strong written, presentation, analytical, quantitative and verbal skills
·         Experience using DoMedia and STRATA a plus