Sports Sponsorship Account Manager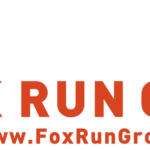 Website FoxRunGroup Fox Run Group
Generating Revenue through Sponsorship
Long Island University Athletics Sports Sponsorship Sales Account Representative
Position location:  On campus at Brooklyn and Brookville, NY campuses
Awesome learning experience at LIU Athletics. Entry-level talented college athletic sales representative wanted at Long Island University (LIU) on campus in both Brooklyn and Brookville, NY. The Division-I athletic program is a member of the Northeast Conference in all sports.
If you want to enter the exciting world of athletics, sponsorship sales and marketing, this is the position for you. Ideal individuals will have at least internship sales experience and/or one (1) year business to business sales experience in advertising sales, media sales, or sports sponsorship sales. We are looking for business majors interested in sales and marketing.
We are an entrepreneurial-spirited company looking for employees who are aggressive, creative, idea generators, researchers, independent workers, highly organized, and can build a strong customer base. Prefer an individual who is from the Brooklyn/Nassau County area.
The Sponsorship Sales Representative is responsible for:
·        New business development with medium to Fortune 1000 companies in the greater NY area and Long Island
·        Building strong rapport, trust and credibility with prospects and current sponsors
·        Prospect/canvas regional and national companies
·        Ability to book in-person appointments for presentations
·        Develop custom PowerPoint presentations that meet the sponsors' marketing objectives
·        Commitment to world-class customer service
·        Other duties and responsibilities as assigned
The ideal candidate:
·        Self-starter, and self-motivator with an entrepreneurial spirit
·        A "HUNTER" who can book meetings, make presentations, and close business.
·        Graduate or current senior year student willing to be coached a must
·        Preferred those interested in advertising sales, sports sales, business, marketing
·        Ability to work independently and take initiative
·        High organizational skills with attention to detail
·        Excellent communication and interpersonal skills
·        Commitment to the highest level of customer service
·        Proficient in Microsoft Office Suite software a must!!
·        Occasion nights and weekends events