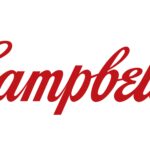 Campbell Soup Comapny
Imagine…working for a company that knows that its people are the key to its success in the marketplace. A company in which achieving extraordinary results and having a stimulating work experience are part of the same process. We cultivate and embrace a diverse employee population. We recognize that people with diverse backgrounds, experiences, and perspectives fuel our growth and enrich our global culture. We are looking for an individual who enjoys working in a fast-paced, team-oriented environment, likes to be challenged, and values the opportunity to make a difference. The Manager, Media Strategy is responsible for leading the day-to-day management of our paid media activation plans for our portfolio of iconic brands. As a subject matter expert, the Manager will work with the Director, Media & Partnerships, and our Media Agency of Record to create and deliver an insights-driven approach that inspires innovative strategies and activation plans. A key area of focus will be to bring a test & learn philosophy into our media approach, and our business culture overall. This will include keeping the global marketing organization, across all divisions and business units, abreast of new technologies and emerging media. It will also include building strong measurement plans to drive in campaign optimizations and in-year results, thereby enhancing future media-driven business results. This is a hybrid, omnichannel role with oversight of all media activation. It is critical for the Manager to have demonstrated expertise across all media types, across all channels, devices, and formats. This expertise will allow the Manager to both challenge our agency team as well as educate our brand teams and business partners. As the media landscape and our consumer's path to purchase continue to evolve, the Manager will work closely with the Director, Media & Partnerships to establish and evolve our paid media vision for our brands and businesses. The Manager will play a critical role in the evolution of our 'go-to market' plans, driving for continuous improvement and better alignment with our consumer's behavior. Within our matrixed organization, the Manager, Media Strategy will be responsible for building strong working relationships with each of the brand teams, at all levels. As such, translating the complexity of today's media landscape to brand generalists will be a core part of this role.The Manager, Media Strategy will report to the Director, Media & Partnerships, and will have day-to-day responsibility for our US Meals & Beverage brands, one of two divisions within our enterprise. This role will also directly manage our media agency of record teams as well as multiple media partner teams on custom programs and media technology solutions and builds. Primary Responsibilities:
Strategy, contribute to the media approach for US Meals & Beverage brands via subject matter expertise, ability to think outside of the box, and strong business acumen.
Activation, lead tactical plan development, challenging the team to raise the bar and discover new ways to breakthrough, driving stronger results via real-time optimization.
Partnerships, identify, build, implement and optimize our approach, including custom content, integrations, and media to shelf programs.
Media Learning Agenda, manage a test & learn programs within activation plans, in support of digital and non-digital media learnings (to drive more for the business). Analytics & Insights, synthesize data from disparate sources to identify insights to inform and transform our media approach.
Business Engagement and Collaboration, work closely with Divisional Marketing to evangelize paid media and emerging media technologies and trends.
Change Agent, understand when to challenge the status quo as well as when to push for success through the 'tried & true', driven by an unrelenting focus on performance.
Financial & Budget Management, develop and manage project forecasts, budgets, and plans; partner with Marketing and Divisional Finance teams to ensure effective budget management for media and media analytics (data, tools & systems).
Partner Management, identify, evaluate and manage relationships with agencies, media companies, and media analytics and technology vendors.
Key Skills:
Experience with and deep understanding of all linear & digital media.
Experience with conceptualizing, building, and implementing mass & targeted media approaches.
Experience with highly matrixed organizations and on integrated, cross-functional teams, with comfort playing both leader and team member roles.
Proven leadership ability.
Proven ability to build strong working relationships within a team.
Proven ability to manage external partners.
Strong knowledge of external media marketplace (today & future).
Strong understanding of project management.
Strong understanding of media technologies and systems.
Strong communication skills (written, verbal, and listening).
Minimum Requirements Bachelor Degree required, in Marketing or Related Field preferred.
6+ years of Media experience, working with both linear & digital media, from strategy to activation to performance optimization.
Regional or global media experience is an asset.
Managed media budget(s) across multiple brands/sub-brands, client or agency side.
Proven ability to achieve results in a highly matrixed organizational structure.
Willingness and ability to travel for key business and industry meetings.
ACR The Company is committed to providing equal opportunity for employees and applicants in all aspects of the employment relationship, without regard to race, color, sex, sexual orientation, gender identity, national origin, citizenship, marital status, veteran status, disability, age, religion or any other classification protected by law. In that regard, U.S. applicants and employees are protected from discrimination based on certain categories protected by Federal law. Click here for additional information.