Senior Manager, SEO (#72466)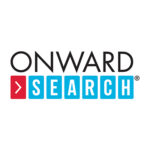 Website Onward Search
Specialized Workforce Solutions To Empower Creative Excellence
Pay $120,000 – $140,000 yearly
Onward Search needs a full-time, direct hire Senior Manager, SEO for an innovative, mid-sized NYC agency. The agency works a Hybrid office model.
You'll join the Media Account team to guide clients through SEO strategies to grow their business .
To learn more about this Senior Manager, SEO opportunity, apply now and chat with a recruiter today!
As a Senior Manager, SEO you'll:
Oversee all aspects of SEO campaigns, from strategy, development and execution to performance analysis and reporting
Analyze campaign performance data, derive actionable insights, and present comprehensive reports to clients regularly
Lead an account team providing guidance and professional development opportunities.
Skills & Experience Needed:
BA in Marketing, Business, or a related field; Master's degree is a plus.
5-8 years in a leadership role within the SEO domain, preferably in a digital marketing agency setting
Proficiency in SEO tools such as Google Analytics, Google Search Console, SEMrush, Moz, etc. Relevant certifications (Google Analytics, Google Ads, HubSpot) are a plus.
Experience in managing and developing a team, fostering collaboration and growth
To learn more about this Senior Manager, SEO opportunity, apply now and chat with a recruiter today!
At Onward Search, our job is to find your dream job.
We are creatives, marketers and digital wizards who use our talents to connect talented people with the nation's leading brands.
More than recruiters, we are true partners who continue to check in, talent advocates who make sure your needs are met, and trusted advisors who measure our success by yours.
Uncover more career-changing creative, marketing and tech opportunities at Onwardsearch.com.
DE&I is not just our promise, it's our passion.
Onward Search is an equal opportunity employer dedicated to a policy of non-discrimination in employment regarding race, color, religion, gender, sexual orientation, national origin, age, disability, genetic information, veteran status, or any other classification protected by federal, state and local laws and ordinances.
Refer-A-Friend
Have talented friends or colleagues in your network looking for their next gig? Refer them to us and earn $250!
Refer-A-Job
Know somebody hiring? Refer them to us and earn $500!
Uncover more creative, gaming, marketing and tech opportunities at Onwardsearch.com