Accessibility UI Designer (#72548)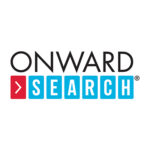 Website Onward Search
Specialized Workforce Solutions To Empower Creative Excellence
$36 – $41 hourly
Summary:
We are looking for a highly motivated, reliable, detailed, and driven Junior UI Designer to join the growing web marketing team. As a junior designer, you will collaborate closely with both internal cross-functional teams and external vendors to develop the best-in-class digital user experience for our customers, agents, and job seekers. You will make impacts on helping our customers to understand complex information and achieve greater financial security and prosperity.
Responsibilities:
Design:
Responsible for day-to-day design production in our content management system (Adobe Experience Manager), leveraging our emerging design system to maintain brand consistency for all digital properties across various viewports
Design for web and other digital properties for the company's consumers, agents, and recruiters
Create UX-related documentation such as wireframes, sitemaps, user flow, journey maps, and prototypes to help illustrate solutions.
Conduct image research and image editing
Utilize human-centered design methodologies to understand, design, evaluate and advocate for user experience
Strong foundation in UX/UI design, demonstrating the ability to produce clean and simple layouts using components
Stay up to date on and continually apply leading UX/UI best practices, patterns, and disciplines
Ability to effectively communicate design ideas, solutions
Passionate about problem-solving
Self-motivated and able to work under minimum supervision and guidance to meet team goals and complete assignments within established time frames, be flexible and willing to learn
Research and Testing:
Collaborate with internal cross-disciplinary teams, including research insights, product teams, designers, writers, SEO, engineers, and business stakeholders to deliver first-class digital products in an agile environment
Evaluate existing digital user experiences to identify areas for improvement across devices and provide solutions
Desire to continually explore the competitive landscape and trends within the financial service market
Qualifications:
Education:
Bachelor's degree in design, graphic design, human-computer interaction, fine arts or equivalent
Minimum 2 years of working with CMS
Minimum of 3 years of digital design experience in UI or product design in Figma
Experience applying/working within design systems
Strong proficiency with design tools such as Figma, Adobe Creative Suite, and other relevant design software
Familiarity with accessibility standards such as WCAG and ADA
Experience working in an agile/waterfall hybrid environment
Bonus Qualifications:
Experience of working with Adobe Experience Management or other CMS systems
Understanding the value of SEO
Experience working with financial/insurance industry
Soft Skills:
Excellent team collaboration and relationship management skills
Strong communicator to articulate concepts and design to a variety of key stakeholders
Ability to prioritize and manage multiple milestones and projects efficiently
Attention to detail and organized with design deliverables
Self-motivated and ability to work independently with minimal guidance
What's in our benefits packages:
Medical, Dental, and Vision Insurance
Life Insurance
401k Program
Commuter Benefit
eLearning
Education Reimbursement
Ongoing Training & Development
*To qualify for our benefits package, you must work over 30 hours per week and the length of assignment must be a minimum of 10 weeks.
At Onward Search, our job is to find you dream jobs.
We are creatives, marketers and digital wizards who use our talents to connect talented people with the nation's leading brands. And our relationship won't end with your start date.
More than recruiters, we are your advocates, advisors, and employers of record. We pay weekly, make sure your needs are met, and measure our success by yours. Join us.
DE&I is not just our promise, it's our passion.
Onward Search is an equal opportunity employer dedicated to a policy of non-discrimination in employment regarding race, color, religion, gender, sexual orientation, national origin, age, disability, genetic information, veteran status, or any other classification protected by federal, state and local laws and ordinances.
Refer-A-Friend
Have talented friends or colleagues in your network looking for their next gig? Refer them to us and earn $250!
Refer-A-Job
Know somebody hiring? Refer them to us and earn $500!
Uncover more creative, gaming, marketing and tech opportunities at Onwardsearch.com.