Creative Studios Project Manager / Coordinator (#72969)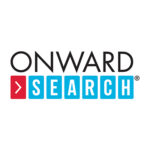 Website Onward Search
Specialized Workforce Solutions To Empower Creative Excellence
Pay $35 – $38.50 hourly
Our client, an Entertainment company is seeking a Creative Studios Project Manager/Coordinator for a 12 month contract position contract position.
Responsibilities:
• Assist in the project management and production of Disney Ad Sales materials for interactive, digital and print projects.
• Works with Creative Studio leadership to understand the project vision and goals.
• Delivers project updates and final project summaries to clients.
• Asset coordination: manage all digital library archival
• Ensure timely upload to file share servers for wide studio usage.
• Update & manage weekly departmental creative project status.
• Monitors project progress, identifies, and escalates project roadblocks, proposes solutions to address project issues/delays, and solicits feedback; escalates to senior leaders, as needed.
• Field & manage incoming creative reviews from internal/external departments. Ensure creative leads review in timely manner.
• Aid in any add'l departmental/team projects as needed.
Musts:
• 5 years experience working in a related field
• Project management and/or consulting expertise preferred
• Proficiency in Excel + PowerPoint (Google Docs/Sheets) and Asana (or similar project management tools)
• Working knowledge of Adobe Creative Cloud (this is a plus and these candidates should be pushed to the top)
• Working knowledge of Figma or Lucid is a definite plus