Director of New Business (#72432)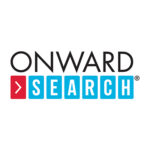 Website Onward Search
Specialized Workforce Solutions To Empower Creative Excellence
Pay $140,000 – $ 150,000 yearly
Onward Search needs a full-time, direct hire strategically-minded Director of New Business to take pitches from start to finish, ensuring strategy is aligned with client briefs, and is presented in very creative ways to the client (put on a show). This is NOT a new business hunter / sales role — this will be the strategic lead.
To learn more about this Director of New Business opportunity, apply now and chat with a recruiter today!
As a Director of New Business, you'll:
Manage all new business activity, participating wherever appropriate in the planning, implementation and follow-up of such activity.
Lead the agency pitch process from start-to-finish (RFP, Tissues, Finals, Client Responses), identifying opportunities, elevating our output and acting as coach for the broader agency team as they manage the process.
Present strong understanding of the marketing function, including what drives CMO/Director-level decisions, and has experience leveraging business imperatives into a compelling agency story and win strategy.
Skills & Experience Needed:
Significant experience in driving advertising new business pitches from start to finish.
They are open to seeing people in a Manager or Director of New Business, Strategist, or a strategically-minded Account person.
Must have experience pitching to Fortune 500 level clients.
5+ years' experience in an agency environment, ideally in business development, client services/account management, operations/project management, strategy.
To learn more about this Director of New Business opportunity, apply now and chat with a recruiter today!
At Onward Search, our job is to find your dream job.
We are creatives, marketers and digital wizards who use our talents to connect talented people with the nation's leading brands.
More than recruiters, we are true partners who continue to check in, talent advocates who make sure your needs are met, and trusted advisors who measure our success by yours.
Uncover more career-changing creative, marketing and tech opportunities at Onwardsearch.com.
DE&I is not just our promise, it's our passion.
Onward Search is an equal opportunity employer dedicated to a policy of non-discrimination in employment regarding race, color, religion, gender, sexual orientation, national origin, age, disability, genetic information, veteran status, or any other classification protected by federal, state and local laws and ordinances.
Refer-A-Friend
Have talented friends or colleagues in your network looking for their next gig? Refer them to us and earn $250!
Refer-A-Job
Know somebody hiring? Refer them to us and earn $500!
Uncover more creative, gaming, marketing and tech opportunities at Onwardsearch.com