Director (Ops & Transformation), Ad Sales Strategy (#73051)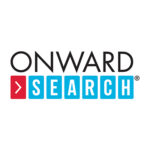 Website Onward Search
Specialized Workforce Solutions To Empower Creative Excellence
Pay $65 – $74.62 hourly
Overview:
The sales strategy team is responsible for making certain that the Paramount Ad Sales teams are easier to work for and work with. The team serves as internal strategy consultants who play a crucial role in the success of a company by overseeing the development and implementation of business strategies and processes. This team also plays an operational role in helping to support key initiatives while supporting Ad Sales President, Executives, and Senior Leadership. This role acts as the Integrated Marketing Subject Matter Expert for the team.
Responsibilities include but are not limited to:
Serves as Integrated Marketing system Subject Matter Expert
Analyze and decompose processes to recommend potential process improvements.
Manage critical sales operational data, in systems such as Salesforce.
Examine the company's resource management and look for ways to boost employee productivity.
Capture and analyze current departmental processes and determine solutions for more efficiency.
Design and deploy tools in collaboration with the technology org to automate repetitious processes.
Collaborate with Sales and Operational teams to conduct frequent data analytics for internal stakeholders to plan and execute both short- and long-term strategy for business growth.
Identify trends in our marketplace, potential prospects, and innovations.
Support Sales technology vendor budget for subscription, contract, costs, and renewals
Build financial models to analyze complex and ambiguous business problems using data, analysis, and market research to form thoughtful and comprehensive business case.
Create and maintain dashboards and documents that provide senior leadership an accurate snapshot of our emerging business lines.
Develop presentation materials, models, and analysis to provide regular updates to management.
Basic Qualifications
Bachelors Degree/Business Administrations/Business Management, 10-15 years of experience in Media and Sales Operations, having familiarity with Integrated Marketing processes
Advanced proficiency with Microsoft Excel and PowerPoint
Exposure to process modeling and or product development tools methodology/ workflow
Familiarity with sales CRM and reporting tools, such as Salesforce, Google Data Studio, and Tableau or similar visualization tools.
Experience with large data sets, synthesizing insights, financial / operational modeling and recommending actions from data.
Adaptable to changing priorities and able to multitask critical assignments-effective time management.
Ability to apply knowledge and resourcefulness in acquiring needed data and insights, both from internal sources/systems as well as external data and sources, understanding the proper internal groups on point to provide key types of data (e.g., financials, ratings, etc