Freelance Creative Producer (Job ID #70630)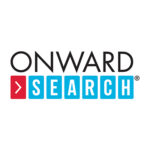 Website Onward Search
Specialized Workforce Solutions To Empower Creative Excellence
Pay Rate: $40 – $45 hourly
Onward Search needs a Freelance Creative Producer for a Fortune 500 media company.
You'll join the Brand Creative team to help drive the campaign process through planning, kick-off, production, delivery and wrap.
This is a 12 month opportunity.
To learn more about this Freelance Creative Producer opportunity, apply now and chat with a recruiter today!
As a Creative Producer you'll:
Schedule and lead creative reviews, organize client feedback, set and manage expectations for future iterations.
Collaborate with creative team to brainstorm ideas and develop concepts.
Act as a point of contact for stakeholders and cross-functional teams.
Manage various types of campaigns from digital, print, to on-site events.
Other tasks may apply.
Skills & Experience needed:
4+ years of creative production.project management experience working directly with creative teams.
Ability to manager multiple work streams, creative campaigns and events under tight deadlines.
Familiar with video and post-production workflows is a plus.
Experience with Google Workspace, Microsoft Office, and project management software (Wrike and Gantt charts).
Highly collaborative and works well under pressure.
To learn more about this Freelance Creative Producer opportunity, apply now and chat with a recruiter today!
What's in our benefits packages:
Medical, Dental, and Vision Insurance
Life Insurance
401k Program
Commuter Benefit
eLearning
Education Reimbursement
Ongoing Training & Development
*To qualify for our benefits package, you must work over 30 hours per week and the length of assignment must be a minimum of 10 weeks.
At Onward Search, our job is to find you dream jobs.
We are creatives, marketers and digital wizards who use our talents to connect talented people with the nation's leading brands. And our relationship won't end with your start date.
More than recruiters, we are your advocates, advisors, and employers of record. We pay weekly, make sure your needs are met, and measure our success by yours. Join us.
DE&I is not just our promise, it's our passion.
Onward Search is an equal opportunity employer dedicated to a policy of non-discrimination in employment regarding race, color, religion, gender, sexual orientation, national origin, age, disability, genetic information, veteran status, or any other classification protected by federal, state and local laws and ordinances.
Refer-A-Friend
Have talented friends or colleagues in your network looking for their next gig? Refer them to us and earn $500!
Uncover more creative, marketing and tech opportunities at Onwardsearch.com.