Freelance Print/Digital Designer (Job ID #70631)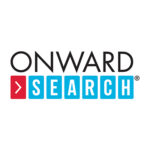 Website Onward Search
Specialized Workforce Solutions To Empower Creative Excellence
Pay Rate – $50 – $55 hourly
Onward Search needs a UX Writer/Interactive Copywriter for our client a fun industry leading Personal Finance, FinTech, Online banking organization
You'll join the creative team to deliver exceptional digital experiences for our rapidly growing brand. You'll partner with product marketers, project managers, and other cross-functional partners to create digital assets for consumer marketing and our product experience. You will write branded communications across the client's web properties. You'll be joining a supportive, fun team culture of creative people excited to come to work every day in order to help people get their money right.
This is a 6 month opportunity.  There is possibility to extend/convert.  It is full-time hours and will offer Onward Search benefits as outlined below.  The position is 100% remote, candidates ideally will be located in California.  Must work PST working hours.
To learn more about this UX Writer/Interactive Copywriter opportunity, apply now and chat with a recruiter today!
As a UX Writer/Interactive Copywriter you'll:
Own end-to-end concepting and copywriting for marketing projects across web properties for all business units, including but not limited to:
Webpages (our site, lead gen pages, partner pages) and other interactive assets ? Landing pages, including optimizing existing landing pages
Web experimentation/testing
UX/UI copy
Write clear, concise, and conversational copy across all business units, while finding new ways to tell the client's brand story in interactive spaces.
Edit and proofread all content supplied by partners and guest contributors for voice and tone.
Work with stakeholders and reviewers to keep the brand voice consistent.
Create consumer- and enterprise-facing work that is visually exciting, forward-thinking, and emotionally engaging.
Help test, iterate, and optimize designs to consistently deliver and improve business results.
Work collaboratively with fellow members of the creative, web, and development teams as well as cross-functional stakeholders, like product marketing, lifecycle marketing, and strategy
Champion the client's user experience, and help shape their brand narrative.
Be a part of the client's close knit in-house Creative Studio, producing award winning, first-in- class advertising and marketing materials.
Skills & Experience needed:
3+ years of relevant experience in an advertising or in-house creative agency, with strong skills in digital copywriting
Your writing is witty, punchy, and not afraid to push industry boundaries.
You can adjust the client's brand voice and tone based on medium and audience.
Experience ideating for integrated campaigns and new product launches in a collaborative environment working alongside a designer or Art Director.
You're a fast learner and can hit the ground quickly.
You're interested in the actual business. You work to understand the strategies and goals of the Product Marketing Manager and collaborate to achieve them through smart communications.
You're all about the data. You love testing copy and iterating based on results.
You take initiative, keep organized, and can handle multiple projects at once and take a strategic approach to objectives with strong problem-solving and attention to detail.
Musts:
Strong digital portfolio showcasing both UX Writing/Digital Web Copywriting.
The ability to write great headlines/taglines that are witty, fun, and push the envelope a bit (need to see this in portfolio)
Previous banking, FinTech, financial, credit card or similar experience is highly preferred
To learn more about this UX Writer/Interactive Copywriter opportunity, apply now and chat with a recruiter today!
What's in our benefits packages:
Medical, Dental, and Vision Insurance
Life Insurance
401k Program
Commuter Benefit
eLearning
Education Reimbursement
Ongoing Training & Development
*To qualify for our benefits package, you must work over 30 hours per week and the length of assignment must be a minimum of 10 weeks.
At Onward Search, our job is to find you dream jobs.
We are creatives, marketers and digital wizards who use our talents to connect talented people with the nation's leading brands. And our relationship won't end with your start date.
More than recruiters, we are your advocates, advisors, and employers of record. We pay weekly, make sure your needs are met, and measure our success by yours. Join us.
DE&I is not just our promise, it's our passion.
Onward Search is an equal opportunity employer dedicated to a policy of non-discrimination in employment regarding race, color, religion, gender, sexual orientation, national origin, age, disability, genetic information, veteran status, or any other classification protected by federal, state and local laws and ordinances.
Refer-A-Friend
Have talented friends or colleagues in your network looking for their next gig? Refer them to us and earn $500!
Uncover more creative, marketing and tech opportunities at Onwardsearch.com.