ADTHINK 2018 | What's Trending at the Intersection of Technology + Agencies + Brands + Publishers?
ADTHINK 2018 | What's Trending at the Intersection of Technology + Agencies + Brands + Publishers?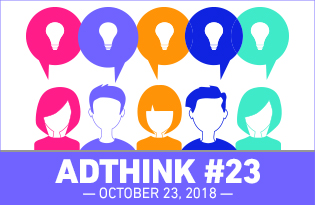 ADTHINK 2018 | What's Trending at the Intersection of Technology + Agencies + Brands + Publishers?
The pace is changing and we've evolved to include unfiltered roundtable conversation among the esteemed panelists. Are you ready to network within the industry, and move your business forward?
The only event of its kind for the marketing and advertising industry – think "Shark Tank". In several quick fire rounds, our panel of experts will get wowed by hand-selected start-ups with cutting-edge solutions and diverse backgrounds.
Attendees gain deep exposure to the martech future and the opportunity to participate in a dynamic, discussion with our panel of leading experts.
Who Should Attend? Marketers + Agencies + Media + Innovators/Entrepreneurs… + anyone who wants in on the action!
Panel (The "Experts")
Vanessa Cartwright, CEO & Managing Partner, FLUID
Elyssa Gray, VP, Brand, BETTERMENT

Lauren Brown, E-Commerce Marketing, PepsiCo
This session's industry disruptors included:
Pollfish – Founder and CEO, John Papadakis presented the hybrid-service survey platform that delivers surveys online and via mobile apps worldwide. It specializes in targeting consumers who are legitimately interested in the product/brand, versus a paid research study, through real-time data collection.
Reply.ai – Clara de Soto, Co-Founder of Reply.ai, captivated the crowd with a clever chatbot that can "botify" a companies' frequently asked questions through real-time learning.
PurPics – Founder and CEO, Aneesh Dhawan, introduced PurPics, a platform that connects student organizations with businesses to raise funds for nonprofits.
Outernets – Omer Golan, CEO of Outernets presented the digital out of home shopping experience that utilizes glass storefronts for a 24/7 experience.
Following the pitches, the expert panelists participated in a short discussion around each of the startups' solutions, sharing insights on how their businesses could effectively apply their products/services to make a real impact within the industry.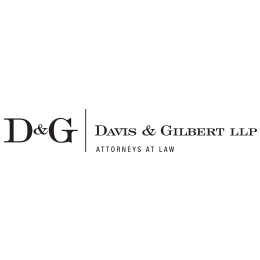 Davis & Gilbert LLP is an independent, strategically focused, full service, multi-disciplinary law firm of more than 110 lawyers that represents clients - including small and mid-size independent companies, partnerships, joint ventures, large media conglomerates and multinational holding companies that employ tens of thousands of employees in offices around the world - on virtually every legal issue, from advertising, corporate governance, litigation, mergers and acquisitions, labor and employment, executive benefits and compensation to intellectual property, new media, real estate, taxation, wealth management and estate planning.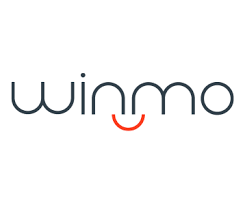 Winmo is a predictive sales intelligence platform with a serious mission: to help more sales professionals CRUSH IT. Built just for closers, Winmo brings way more than just contacts to the table. We're the shortcut to more deals in your pipeline, more territories to break into, more wins and most importantly – more fist bumps. From reliable decision-maker information to accurate sales predictions, Winmo raises the bar for your prospecting.