Advertising People of the Year 2018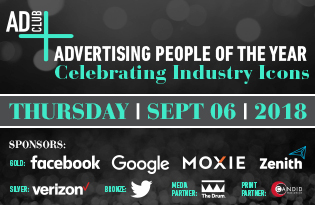 Advertising People of the Year 2018
This venerable award originally established in 1959 recognizes individuals active in furthering industry standards, creative excellence, and responsibility in areas of social concern in five different categories. Industry luminaries attend this highly anticipated annual event to "toast and roast" honorees.
This year, we honored a select group of individuals who represented all of the above characteristics and more. We are happy to have presented the honorees below:
2018 HONOREES BY CATEGORY:
•Marketer of the Year: Diego Scotti, Verizon
•Industry Legend: Bill Koenigsberg, Horizon Media
•New Yorker: Lisa Price, Carol's Daughter
•Young Pro: Samantha Bort, L'Oreal
•Startup: Anda Gansca, Knotch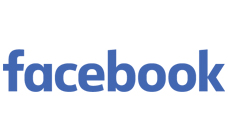 Founded in 2004, Meta's mission is to give people the power to share and make the world more open and connected. People use Meta to stay connected with friends and family, to discover what's going on in the world, and to share and express what matters to them.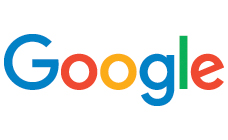 Google is an American multinational technology company that specializes in Internet-related services and products. These include online advertising technologies, search, cloud computing, software, and hardware.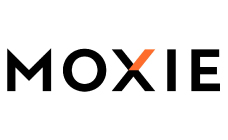 Moxie is a modern marketing solutions agency that expertly leverages the value of data, content and technology to help our clients grow. We push the boundaries of what's possible to outperform the competition in the areas of strategy, creative, social marketing, media, analytics and technology development.
Founded in 2000, Moxie has nearly 500 talented employees in Atlanta, Los Angeles, New York and Pittsburgh. Owned by global media giant Zenith — part of the Publicis Groupe — Moxie is able to quickly leverage cross-company areas of enterprise, talent, experience, resources and tools. Moxie's client roster includes Verizon Wireless, Verizon FiOS, The Coca-Cola Company, 20th Century Fox, Chick-fil-A, Nike, UPS, Ainsworth Pet Nutrition and Cisco Systems.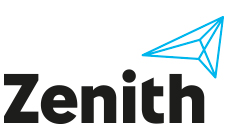 We are the ROI Agency. We blend data, technology and brilliant specialists to scout out new opportunities, solve complex challenges and grow our clients' businesses. Zenith is part of Publicis Media, one of four solution hubs within Publicis Groupe, and has offices within Publicis One.
We have over 6000 brilliants specialists across 95 markets. We are experts in communications & media planning, content, performance marketing, value optimisation and data & analytics. Zenith works with some of the world's leading brands including Aviva, Coty, Kering, Lactalis, L'Oréal, Nestlé, Nomad Foods, Oracle, RB, SCA, Sanofi, Toyota and 21st Century Fox..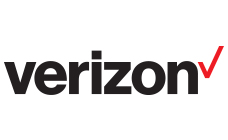 For more than 100 years, Verizon has been at the center of the communications revolution. Verizon is one of the largest communication technology companies in the world. We help people, businesses and things communicate better.
The digital world promises consumers a better, more connected life, and we're the ones delivering it. We make it possible for people to stay in touch and businesses to connect with their customers. We're also bringing technology and hands-on learning opportunities directly to kids who need it most. Our goal is to inspire tomorrow's creators to use technology to build brighter futures for themselves, their families and the world.
We provide People-Centered Targeting and Dynamic Personalization in order to maximize the reach and effectiveness of video advertising.
Our TargetViewTM software and media experts handle strategy, creative personalization, audience targeting, campaign workflow, approvals & optimization and reporting, leaving you the time and energy to focus on the other 99,000 things you have to do.
With Ad Personalization, Campaign Automation, and Intelligent Optimization & Reporting, TargetViewTM offers industry-leading viewability and fraud protection that will help you consistently reach your precise audience, as well as customers outside of your current target audience at the moments that matter most.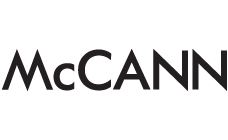 We're McCann New York. This is where, for over a century, three simple words have led the way: Truth Well Told. It's our belief that consumer insights based in truth are crucial to building brands that last. We helped Coca-Cola teach the world to sing and Mastercard celebrate the things in life that are "Priceless."
We're passionate and persistent, inclusive and inquisitive. Also, we like to laugh. And all of this finds its way into what we do best: create work that allows brands to play a meaningful role in people's lives. We're proud to have been named 2016 North American Agency of the Year at Cannes and to have made Creativity's A-List two years in a row.
People are no longer satisfied with simply "hearing" a brand's message; now it's the actual experiences we have with a brand that define its relevance—emotionally, socially and when it's time to buy. That's why Momentum Worldwide helps brands imagine, create, curate and manage their Total Brand Experience.
From the screens you watch, to the registers you pay at, to your Meta, to your actual conversations, to the concerts you go to, we put brands there in a way that's different and entertaining. We integrate sponsorship, shopper, design, technology, social, promotions, PR, digital and entertainment and more – in a total brand experience for the modern consumer.
Twitter is a global platform for public self-expression and conversation in real time. By developing a fundamentally new way for people to consume, create, distribute and discover content, Twitter enables any voice to echo around the world instantly and unfiltered.
The service can be accessed at Twitter.com, on a variety of mobile devices, and via SMS. Available in more than 35 languages, Twitter has 316 million monthly active users.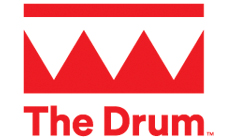 We believe marketing can change the world. In fact, you'll find these exact words on every cover of The Drum magazine and on the homepage of our website.
It's a statement that expresses our belief in marketing's transformative powers, and calls on the industry to consider the effect its work has on the world at large. Most importantly, it commits us to creating content that inspires as much as it informs.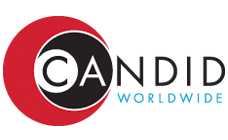 Candid Litho was established in 1956 and promptly became one of Manhattans most preeminent printing and graphic arts companies. Headquartered on Hudson Street in New York City's Soho neighborhood Candid Litho provided high-end print work to the city's top companies.
The Candid team provides a wide range of services including: design creation/ development, spec verification, creative approval, project management, printing, logistics, shipping, materials tracking and posting verification. Today we are an innovative all-inclusive solutions provider bringing print excellence to every market.