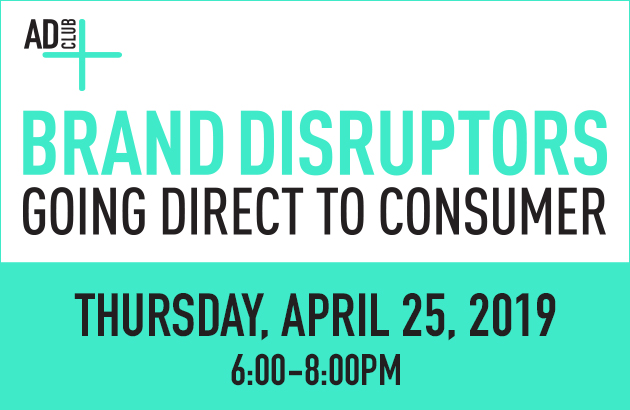 Brand Disruptors
Brand Disruptors are forging direct relationships with today's consumers - moving quickly to put a new spin on traditional marketing practices.
With even more ways to interact and serve customers - brands offer solutions to a number of lifestyles, hobbies and needs, providing choice and convenience to consumers.
Discussion to Include the following and more:
The different phases of building direct a Direct-to-Consumer business from rapid growth and expansion to a focus more on sustainability and profitability.
Which metrics matter today and which not so much.
With even fewer barriers to entry today, which industries or channels are going to be disrupted next?
Details
6:00 - 6:30 PM - Check In, Networking
6:30 - 7:30 PM - Panel
7:30 - 8:00 PM - Networking Continues
Beverages + Snacks will be provided.
The AD Club Headquarters
989 Avenue of the Americas - 7th Floor - NYC