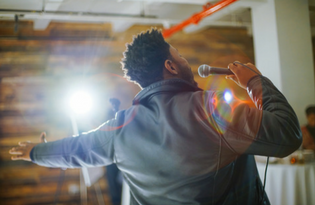 Culture Club - New!
The Culture Club brought our diverse community together to showcase the hidden talents and passion projects of our members. These casual, fun evenings feature musicians, filmmakers, poets and artists in our midst. We kick-offed this quarterly program by spotlighting emerging artist Alicia Ray and Nigerian musician Olu Bliss.
A special thanks to our sponsors Bullish Inc., Candid Worldwide, Man With A Cam, and Publicis Media!

Oath Inc. is a subsidiary of Verizon Communications that serves as the umbrella company of its digital content subdivisions, including AOL and Yahoo!.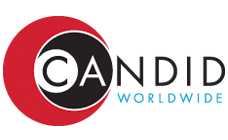 Candid Litho was established in 1956 and promptly became one of Manhattans most preeminent printing and graphic arts companies. Headquartered on Hudson Street in New York City's Soho neighborhood Candid Litho provided high-end print work to the city's top companies. In 2006 current owners Howard and Scott Weinstein began their expansion into Long Island to house more cutting edge equipment and to increase their production capabilities. In June of 2013 Candid Litho, with the acquisition of its Las Vegas facility, expanded into the large format (Out Of Home) printing industry and Candid Worldwide was created. The Candid team provides a wide range of services including: design creation/ development, spec verification, creative approval, project management, printing, logistics, shipping, materials tracking and posting verification. Today we are an innovative all-inclusive solutions provider bringing print excellence to every market.

Man With A Cam is a production company delivering turn-key, cost-effective solutions for media production.

Publicis Groupe is a French multinational advertising and public relations company, and is the oldest and one of the largest marketing and communications companies in the world, by revenue, headquartered in Paris.