How The Advertising Industry Has Evolved One Year Later
How The Advertising Industry Has Evolved One Year Later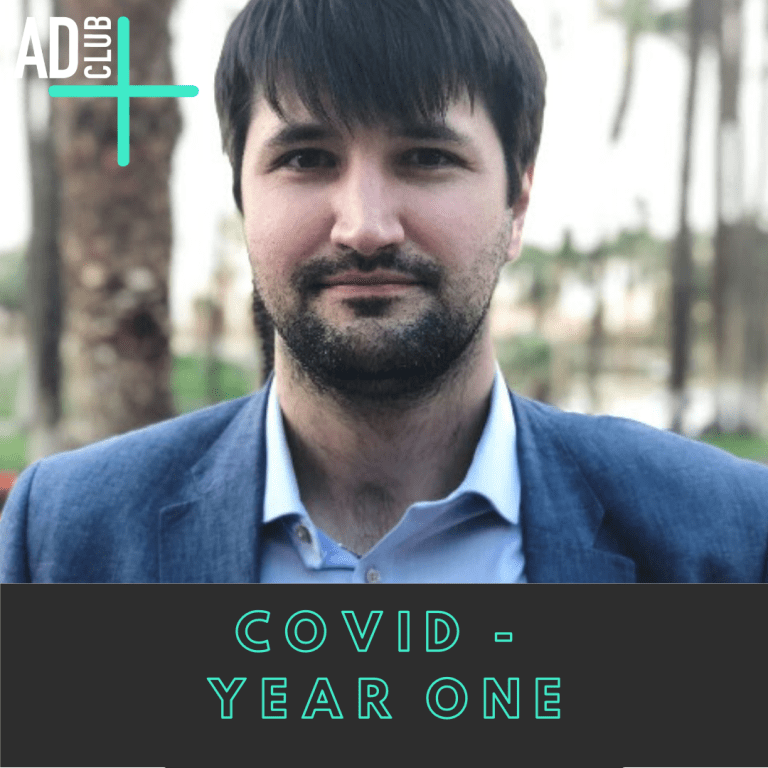 From Member Ivan Guzenko, Founder, SmartyAds
As we look back on this past year, how do you think the advertising industry has evolved?
It was a tough year to be an advertiser, to say the least. With closed borders, canceled international trade fairs, shows and restricted transportation caused by a lockdown, dramatic consequences have touched every company in the world. Having practically destroyed such industries as travel and entertainment, last year made people cling to their screens, which undoubtedly gave a fresh lease of life to online content broadcasting.
COVID's impact on advertising is hard to underestimate. While some companies struggled to survive during this turbulent year, others adapted, redistributed their ad budgets and made use of the new opportunities to save their positions and even end up as winners in this uphill battle. How are they making it happen, where does the advertising industry move from here and what evolution stage is digital advertising currently on? Let's investigate.
Mobile ad spending jumped by 77% in the US
As the pandemic continues to progress, brands are restructuring their ad budgets towards online advertising, especially when it comes to booming mobile and video ads. According to the freshest stats by econsultancy, mobile ad spending has risen to 71%. YoY during the second quarter of the year 2020. With this the ad spend on mobile also increased to 77%. There's a simple explanation for this – the share of people who work remotely has increased during the lockdown and remote employees typically consume 25 hours, 2 minutes of video content per week, which is 4 hours more than non-remote employees. According to this, the majority of us prefer to stream video content via mobile devices or connected TV.
What's also peculiar, users were more likely to make purchases on their mobile devices – we've seen a whopping $143 billion mobile spending, which is a 20% YoY growth. As people also spend more time on mobile gaming and social media apps, it is predicted that by the end of 2021, mobile ad spending will rise to $290 billion.
Consumer behavior changed media strategies
Already under the pressure of digital transformation, the retail sector now rushes towards e-commerce as online purchasing becomes the only available option for many customers. With brick-and-mortar stores opening and closing unpredictably, the future of retail in many countries is now defined only by online purchasing.
Brand-customer communication is also the thing that's seeing a big transformation. Brands are trying to find the right tone and messaging to make advertising more human and comforting for their customers. Now that the world is getting used to the lockdown, and initial fear is dissipating, brands are trying to be less somber and more entertaining, even introducing humor in their ads. How life can be cool, even during the lockdown, is the message that can be clearly seen in many ad campaigns – Labatt beer and Bulleit Bourbon are examples of such.
Taking into account the increased value of brand trust during the pandemic, Nestle emphasized image campaigns, which eventually paid off: the company reported sales growth (4.9%) in the third quarter.
What's also peculiar about last year's ad campaigns, even though lockdown has changed customer behavior and shifted it online completely, people didn't stop buying basic goods. Thanks to demand for everyday essentials, Amazon actually ended up with net income and a 37% revenue rise (as compared to 2019). This way, instead of cutting advertising costs, the brand can afford to increase it by 14%. With this grasp, it is estimated that 75% of total US e-Commerce ad spending now belongs to Amazon.
Brands explore new channels and innovate with content
The main advertising KPIs in 2020 were the same as in pre-pandemic times: bands are still striving to raise awareness, increase sales and customer loyalty. Small and medium brands are more dependent on covering essential channels that drive customer engagement.
The big ones, meanwhile, can afford to run expensive brand association campaigns on such mediums as CTV. Acquiring customers is now one of the most important objectives for many companies, so they adapt their advertising strategies, explore new channels and innovate while collaborating with influencers.
Work with influencers appears to be one of the winning strategies of advertising content creation. Influencers stay close to audiences and thus influence their purchasing decisions intensely. Europe's largest Pay-TV provider, Sky, for instance has collaborated with blogger and influencer Louise Pentland, who showed her 2.4 million subscribers her kids watching amusing cartoons that belong to Sky. Also, many companies like Sky use Instagram and other digital channels to get real-time feedback and maintain better customer relationships.
Customer experience and personalization are the main priorities
Market realities are constantly changing, as are customer expectations. Taking into account changing dynamics and the buying behavior of customers, marketers are changing the way they interact with audiences. They don't focus solely on new customer acquisition, even though it remains to be a very important KPI. Instead, brands and advertisers are discovering a longer and deeper customer cycle that is based on nurturing customer experience and increasing lifetime value. Both of these goals can be achieved by strengthening and maintaining relationships with existing customers.
According to a study by IDC FutureScape, by the end of 2022, companies focused on CX will generate 50% of their revenue through contextual discovery experience. Powerful customer experience and marketing transformation, in turn, can't be complete without AI and ML-powered marketing platforms that automate tasks like:
      Developing new look-alike audiences for targeting based on analysis of existing ones
      Providing timely analysis that would allow delving deeper insights into changing customer behavior
      Personalizing advertising experiences for every customer so that they respond better to content that is specifically tailored for them
What's next?
The trends that will define the development of the advertising industry during the next 5-10 years are already here, and turbulent 2020 gave us a couple of great pointers. Transition to online and mobile devices, the development of new channels, methods of generating advertising content and the personalization of customer experience are the most powerful leverages that will influence advertising in the years to come.
By the end of 2021, global forecasts expect advertising sales to rebound with digital ad sales re-accelerating to (+8%) in the US. That's when we'll also see the first signs of advertising markets globally coming back to life. Since the situation is still uncertain, it is important to keep a short-term outlook but plan advertising with long-term optimism – time to adjust strategies and make the most out of new opportunities.