INNOVATE: NY A VISUAL STORY TELLING WORKSHOP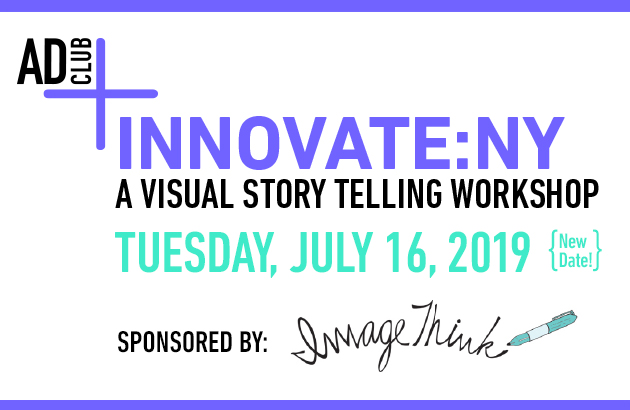 INNOVATE: NY A VISUAL STORY TELLING WORKSHOP
How many times have you entered a windowless meeting room hoping for brilliance but were faced with the same stale contributions?
Join us in a unique, hands-on-format, with ImageThink's CEO Nora Herting in a visual storytelling workshop on 'A guide to re-thinking brainstorming and brief-making'.
Nora will bring alive ImageThink's insights and creative approach that have led to breakthrough brainstorms and big ideas with some of the most prestigious brands in business.
What you'll take away from the 90-minute session:
- How to frame a brainstorm to yield truly unique and unexpected ideas
- How to steer a group away from stale, obvious contributions
- Learn to dispel creative myths that kill creative thinking
- Imbibe few simple and effective ways to shift everyone to a different mindset
- Get empowered with exercises for promoting productive collaboration and getting a group into the flow
At ImageThink, they believe that 'creative' shouldn't be limited to the product- but expanded to the collaborative process. Nora will also breakdown myths about creativity and draw a clear line about how to put these truths into practice for richer collaboration and more innovative ideas.