Meet The Fellows: Juliet Fong
Meet The Fellows: Juliet Fong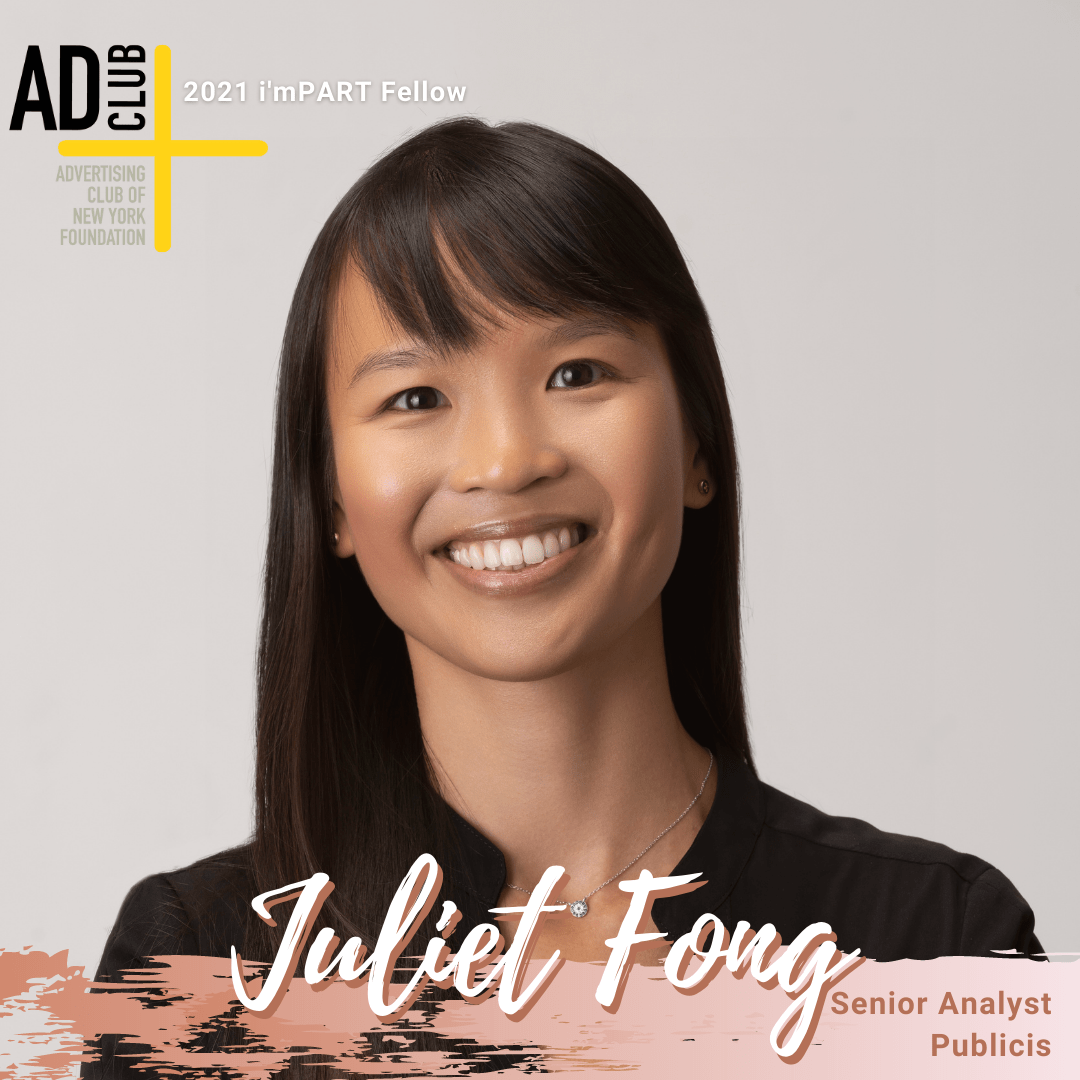 Juliet Fong is an experienced data driven marketer who is passionate about bridging the gap between data and strategic impact. Her experience interpreting marketing performance spans across Fortune 500 companies and industries within Entertainment, Finance, CPG, and Information Technology. Juliet brings 7+ years of agency and brand experience in interpreting digital campaigns and datasets with a focus on combining creative storytelling from an analytical point of view.
Currently, she serves as a Senior Analyst for Publicis. In this role, Juliet leads and delivers data driven insights, strategies, and reporting to contextualize digital marketing performance. Prior to Publicis, Juliet held digital analytics positions at SiriusXM, BBDO, and Mcgarrybowen, where she provided business results relating to online transactions, social media engagement, and website traffic.
Juliet graduated from the University of California, Santa Barbara with a Bachelor of Arts degree in Business Economics and Psychology. Originally from California, Juliet enjoys seeking out new experiences, whether it's traveling to a new country, trying a new cuisine, or meeting new people.
The i'mPART Women's Fellowship, created in 2016, made a commitment of $100K annually to retain more diverse talent and promote more women into leadership positions. Now in its sixth year, the program has expanded from helping 10 to over 50 women pursue their goals and elevate their executive presence – providing more access, tools, & nurturing necessary for them to grow and thrive in all aspects of our industry.
Each Fellow receives:
All-expense registrations for industry conferences including but not limited to: ADCOLOR, Advertising WEEK NY, ANA, BE Women of Power Summit, 3% Movement Conference, SXSW, Fast Company Innovation Festival, CultureCon
Educational workshops, webinars and master classes
1:1 Executive Coaching
Neuro-assessments to determine strengths
Monthly night school with PwC Executive Training Program
Executive Salon Series fostering mentor connections and high-level networking opportunities
1-year AD Club of NY membership
Access to the industries top leaders
Learn more about the Foundation's dedication to fostering the talent pipeline here!