Meet The Fellows: Kathy Marquez
Meet The Fellows: Kathy Marquez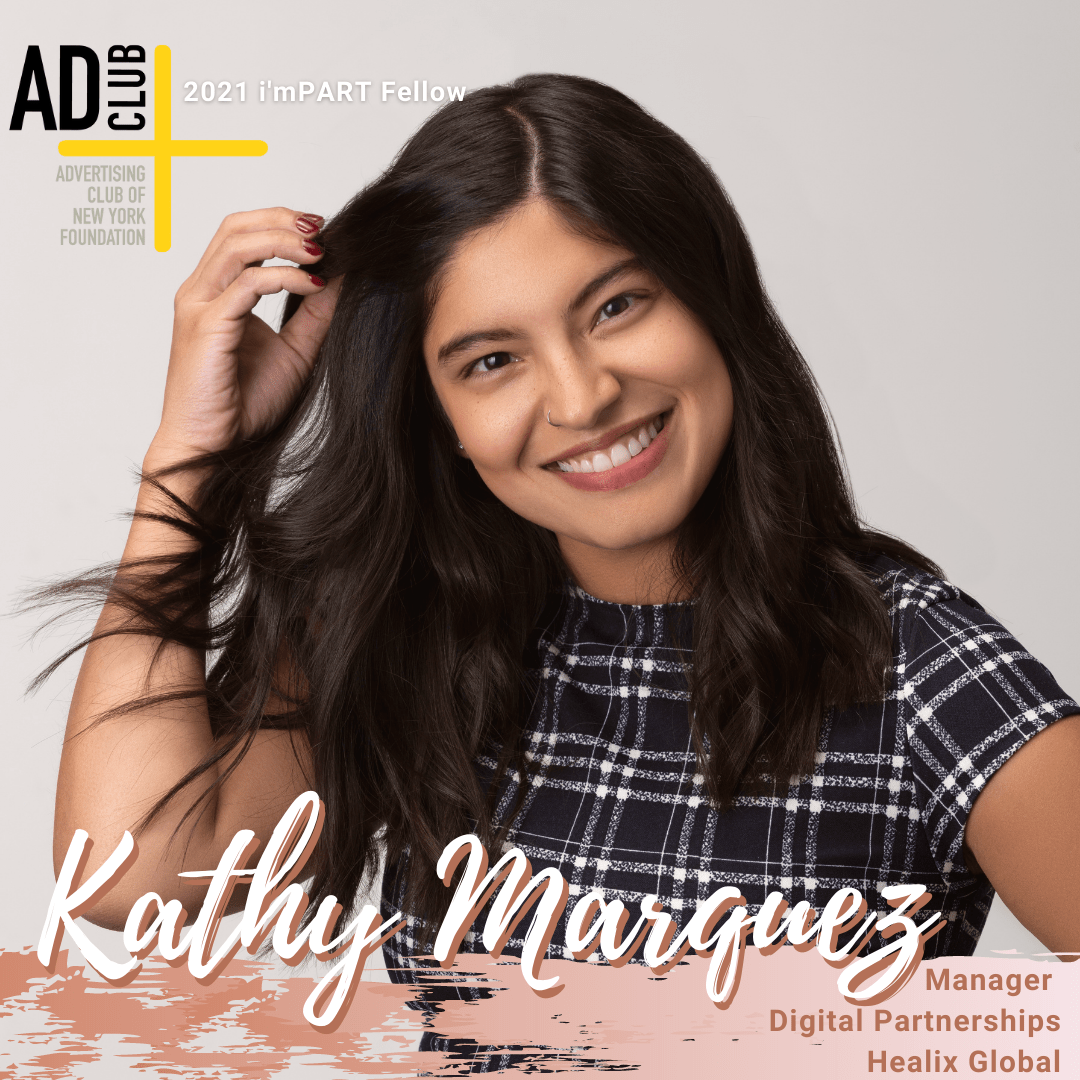 Kathy is a Manager on the Digital Partnerships team at Healix where she currently works on direct to consumer brands across OTC and Rx clients. As a part of Digital Partnerships, she works with her team on planning and activating campaigns and custom sponsorships across multiple properties to reach a variety of audiences primarily in the women's health space. Prior to joining the Healix team, Kathy has worked on other verticals including Retail, QSR, & Travel.
Born and raised in Queens, NY Kathy is always up for trying new food and restaurants! On her free time Kathy loves to travel, go to music events, spend time outdoors hiking, eat dumplings, and catch up on the latest shows or movies!
Want more Kathy? Find her on LinkedIn and Instagram.
The i'mPART Women's Fellowship, created in 2016, made a commitment of $100K annually to retain more diverse talent and promote more women into leadership positions. Now in its sixth year, the program has expanded from helping 10 to over 50 women pursue their goals and elevate their executive presence – providing more access, tools, & nurturing necessary for them to grow and thrive in all aspects of our industry.
Each Fellow receives:
All-expense registrations for industry conferences including but not limited to: ADCOLOR, Advertising WEEK NY, ANA, BE Women of Power Summit, 3% Movement Conference, SXSW, Fast Company Innovation Festival, CultureCon
Educational workshops, webinars and master classes
1:1 Executive Coaching
Neuro-assessments to determine strengths
Monthly night school with PwC Executive Training Program
Executive Salon Series fostering mentor connections and high-level networking opportunities
1-year AD Club of NY membership
Access to the industries top leaders
Learn more about the Foundation's dedication to fostering the talent pipeline here!