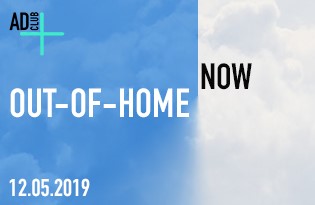 Out-of-Home: Now 2019
GAINING MOMENTUM & MARKET SHARE
Date: December 5th, 2019
Location: Pier 60, Chelsea Piers, New York, NY 10011
Time: 8:15-12:30pm
Sustaining Growth Is A Challenge For Any Business.
We had almost 500 attendees join us for our 12th Annual Out-of-Home:Now Conference to hear marketers, media buyers, and creatives discuss how the industry can hone this year's momentum for future growth. Stakeholders explored the industry's approach to data, programmatic practices and ROI to help us reap value, while avoiding pitfalls other channels have endured. We also heard from new clients using OOH to drive their marketing objectives and got insight from those advertisers that have continued to support and reinvest.
OOH has long been revered as a Creative Canvas.  We looked at how brands are using the various formats of the medium today, to leverage all it has to offer connecting with consumers in the physical world.
Continue to spread the word: @adclubny #OOHNOW19
Thanks to all of our supporting sponsors! See list below.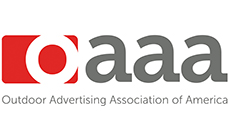 OAAA is the lead trade association representing the OOH advertising industry. Founded in 1891, OAAA is a passionate advocate and a progressive thought leader that protects, unites, and advances the interests of the OOH advertising industry. With nearly 900 member companies, OAAA represents more than 90 percent of industry revenues.