Out of Home: NOW Purpose-Action-Connection

Thursday, December 9, 2021
Location: SECOND at Hotel Eventi, 849 6th Ave Time: 9:00 am - 12:00 pm
OUT OF HOME: NOW
Purpose-Action-Connection
We had over 250 attendees join us for our 14th Annual Ad Club OOH:NOW event! This day was packed with the best and brightest Out-of-Home media, creative and advertiser professionals in the US and, as always, it featured the OAAA Media Plan of the Year Awards.
This year has been filled with talk of recovery and growth and in the final gathering of the OOH community the focus was on the future of the business, and the future looks bright.
The pandemic has renewed the need for connection and changed the way brands are connecting with consumers. The Out-of-Home industry never lost sight of how to evolve – learning to adapt, remaining resilient, and understanding how to bridge the gap. From URL to IRL, technology to innovation, mobile to measurement, demographics to psychographics, and now division to inclusion, OOH continues to be a purpose-driven medium.
Out-of-Home formats now provide the canvas for something we always knew was possible: two-way communication. Brands, Consumers, Artists, Influencers, and Communities are engaged in an active dialogue through Out-of-Home. This level of interactivity will serve as the watershed moment for OOH as it takes an elevated position in the new media landscape.
OOH: NOW
Purpose-Action-Connection
2021 AGENDA:
8:15   -  REGISTRATION OPENS/BREAKFAST/NETWORKING
9:00   -  CONFERENCE WELCOME & STATE OF THE INDUSTRY
Gina Grillo, President & CEO, The Advertising Club of New York
Ryan Laul, President, OMnet
9:10   -  CLIENT SPOTLIGHT 1: Mondelēz International
Featuring:

Yolanda Angulo, Director of Customer Marketing, Mondelez International

Moderated by:

Bob McCuin, CRO, Clear Channel Outdoor
9:30   -  PANEL 1: PURPOSE | Panel Topic: The Creative Impact
OOH is only as strong as its creative. Brands continue to look for ways to amplify their message on the world's largest creative canvas. Through the use of data, dynamic content, emerging technologies, and experiential tactics, OOH continues to create meaningful experiences that live beyond ad placement. Let's hear from key brands and agency partners about the role of outdoor media and how the pandemic, as well as recent cultural events, have changed the use of the channel.
Featuring:

Alex Center, CEO/Founder, CENTER

Alejandro Clabiorne, EVP, Executive Director - New York, Mediahub Worldwide

Kevin Mulroy, Executive Creative Director, Mischief

Moderated by:

Chad Shackelford, VP, Head of Digital Creative, OUTFRONT Media
9:55  -  PANEL 2: ACTION | Panel Topic: The Rise of Data & Automation
Programmatic has been a buzz word within the OOH industry for the last few years, but why now is it gaining momentum? Let's hear from key buyers and platforms on how they utilize data and automation to innovate how out-of-home media list being consumed. They're connecting brands, media owners and audiences to drive actionable results at the most persuasive moments.
Featuring:

Laura Brandes, Group Director, RapportWW

Christian Kull, SVP of Sales, Adomni

Su Kwon, VP, Emerging Channels, Publicis Media

Lucy Markowitz, SVP, US Sales, Vistar Media

Moderated by:

Cheryl Zimmerman, VP of Sales Operations - Lamar Advertising
10:15 -  COFFEE BREAK
10:45 -  CLIENT SPOTLIGHT 2: Pure Leaf
Featuring:

Meredith Jenks, Senior Brand Manager, Pure Leaf

Moderated by:

Gary Greenstein, CRO, Vector Media
11:00 - CONNECTION | Keynote Speaker: Tim Armstrong, CEO and Founder - Flowcode
Moderated by:

Chris Grosso, Chief Executive Officer, Intersection

The pandemic has renewed the need for connection and changed the way brands are connecting with consumers. The out-of-home industry never lost sight of how to evolve – learning to adapt, remaining resilient, and understanding how to bridge the gap. Tim Armstrong's vision for Flowcode is aimed around bridging the gap between offline and online connections. He's changing the ecosystem that's bringing brands and fans closer together – delivering on the need for connection through next-generation technology.
11:30 - CLIENT SPOTLIGHT 3: Gopuff
Featuring:

Jessica Lauria, Head of Brand Marketing, GoPuff

Moderated by:

Brian Rappaport, CEO, Quan Media Group
11:45 - 2021 OAAA Media Awards & BRAND CASE STUDY
12:00 -  CLOSING REMARKS
Dave Yacullo, CRO, Van Wagner Outdoor
12:30 - End of event & Private VIP Session
For access to this content, you can join The AD Club here and/or reach out to elicia@theadvertisingclub.org.
Full Video
Click here to access photos from the event.
Opening Remarks
Client Spotlight 1: Mondelez International
Panel 1: The Creative Impact
Panel 2: The Rise of Data and Automation
Client Spotlight 2: Pure Leaf
Featured Speaker
Halftime Report
Client Spotlight 3: Gopuff
OAAA Media Awards and Brand Case Study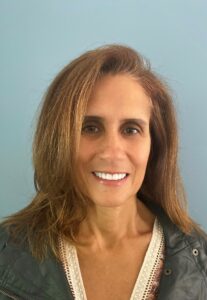 Yolanda Angulo
Director of Customer Marketing, Mondelēz International
Yolanda Angulo is the Director of Customer Marketing at Mondelez International. Yolanda's career in the CPG industry spans over 25 years, during which she's worked on many iconic brands and companies including Nabisco, Kraft Foods, Kraft-Heinz and Mondelēz. Her deep multi-functional expertise comes from various roles in Consumer Engagement, Corporate Multicultural Strategy and Shopper Marketing supporting national and regional customers. In her current role, she the leads collaborative annual marketing plans for East Coast customers.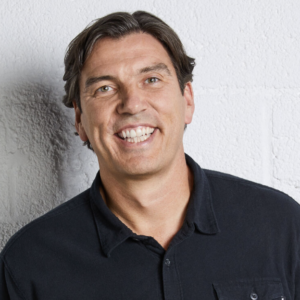 Tim Armstrong
CEO and Founder, Flowcode
Tim Armstrong is the Founder and CEO of Flowcode, the offline to online company building direct connections between brands and consumers through next generation QR technology. Armstrong founded a Boston newspaper after graduating from Connecticut College. In 1995, he moved to Seattle to join Paul Allen's first internet company, Starwave, which was acquired by Disney. Armstrong moved to New York with Disney and worked at ABC/ESPN Internet Ventures. After Disney, he joined Florida Governor Rick Scott's health-focused cable and internet company, America's Health Network, which was later sold to News Corp. Armstrong then went on to be a founding team member of Snowball, which went on to IPO on the Nasdaq. Armstrong left Snowball in 2000 to join Google as its first New York employee; he left Google after almost a decade serving as President of the Americas and as a member of Google's global executive team. He joined AOL as Chairman and CEO to spin the company out of Time Warner and launch AOL as a publicly traded company on the New York Stock Exchange. After turning AOL around and outperforming the S&P 500 during his tenure as CEO, he sold the company to Verizon Communications. Armstrong joined Verizon as CEO of its digital media division, Oath, and served as a member of its executive team. Armstrong serves on the boards of Booking Holdings, Wheels Up, BrandFolder, Tech:NYC as co-founder, Connecticut College Athletic Club as co-founder, Waterside School and US Olympic & Paralympic Foundation as trustee. He also serves as a loving husband and dad, as well as lacrosse and basketball coach. Armstrong is an avid New England sports fan and Massachusetts native. He is part Camel (Connecticut College graduate) and part Spartan (Lawrence Academy graduate)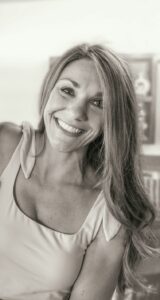 Laura Brandes
Group Director, RapportWW
Laura began her career at a direct response advertising agency and moved on to a marketing communications firm specializing in account service. She discovered her passion for out-of-home and has worked in the industry for over eight years. Laura started at Rapport's Los Angeles office focusing on executing traditional OOH and experiential campaigns for various accounts, including Sony Pictures, Amazon, and Netflix.
She continued to place an emphasis on customer service, brand strategy, and innovation, expanding her role to the East Coast where she is now a Group Director at Rapport's Boston office.  Laura oversees a team in New York and Boston that specialize in traditional OOH media planning and buying, experiential activations, programmatic DOOH, and point-of-care advertising for a variety of high-profile brands, including JetBlue, Royal Caribbean, AstraZeneca, and Salesforce. Her passion and enthusiasm for the industry continues to grow, along with her forward-thinking approach and focus on delivering results.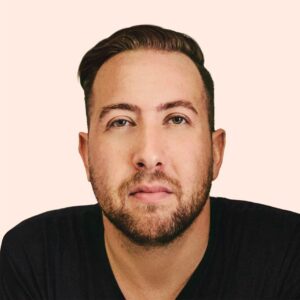 Alex Center
CEO/Founder, CENTER
Alex Center is a Brooklyn-based designer and founder of the award winning branding studio CENTER. Prior to launching his own company, he spent a decade working for The Coca-Cola Company where as Design Director he led the design vision for the global brands vitaminwater, smartwater & Powerade. Over his career, Alex has designed packaging that has been in the hands of millions, given talks around the world and once met rapper 50 Cent who told him "You must think you're pretty special." He got nervous and instantly started sweating. Today, his team at CENTER is building the next generation of icon brands partnering with startups like United Sodas of America, HEYWEAR, Kin Euphorics, Haus and CONBODY. Alex is also a mentor with the SVA Masters in Branding program and the cohost of the FRONT & CENTER podcast. In his personal time he enjoys rooting for New York sports teams that wear orange & blue and spending time with his wife Jacquelyn De Jesu and their zero kids and zero pets.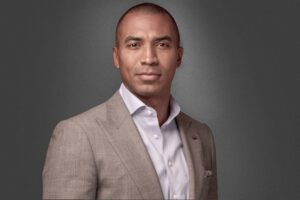 Alejandro Clabiorne
EVP, Executive Director - New York, Mediahub Worldwide
Alejandro Clabiorne is Executive Director, New York, Mediahub, leading the growth, expansion, and culture of the agency's flagship office. With more than 20 years' experience managing client relationships and business strategy for companies including Omnicom Media Group, LVMH, and Carat, he has a passion for and commitment to building diverse, representative and inclusive cultures. Clabiorne was previously CEO, PHD Media Latin America and Global Executive Sponsor for Diversity, overseeing 350+ people across 16 markets, growing the region 4x since joining in 2014.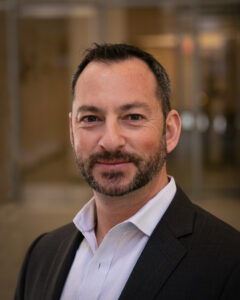 Gary Greenstein
CRO, Vector Media
Gary began his out-of-home media career in the London office of Transportation Displays Incorporated (TDI, formerly CBSOutdoor, now Outfront Media).  Less than a year after Vector's founding, Gary was brought on to launch the sales department. Now with two decades of experience, and a focus on innovation and audience insights, he serves as the company's CRO.  With a focus on customer service, Gary leads a team of 50 sales professionals in dozens of markets around the country with the same energy he had on his first day, 20 years ago.  Gary is a passionate steward of the out-of-home industry, playing roles in both OAAA and Geo-Path.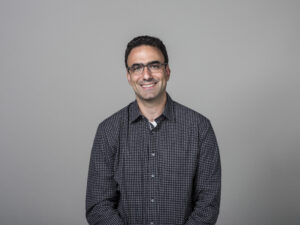 Chris Grosso
Chief Executive Officer, Intersection
Chris Grosso is an experienced media executive and business strategist. He has played a critical role in developing Intersection's business strategy, product portfolio, and operational capabilities and was a key architect of the blueprint that has driven the company's industry-beating growth. Chris has had a long career helping re-invent media products for the digital world at NBC Universal, AOL, and Hearst. At NBCU and Hearst, he launched several new digital products leveraging traditional media brands. At AOL, he repositioned AOL.com from a homepage utility to a multi-platform destination content site, dramatically increasing video usage, content consumption, and revenue yields. At all three companies, his teams launched iOS and Android apps that reached the top download lists in their respective categories. With 20 years of digital media operating experience, Chris has deep expertise in product development, business development, and operational strategy. He holds a BS from Yale University and an MBA from the Harvard Business School. Chris lives in New York City with his wife and two children.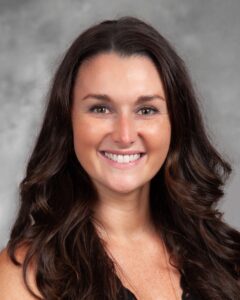 Meredith Jenks
Senior Brand Manager, Pure Leaf
Meredith Jenks is a Marketing leader with experience across multiple consumer product categories. Meredith is recognized for creating consumer-grounded growth strategies, driving business results and developing breakthrough creative campaigns. In her current role, Meredith leads marketing and communications for Pure Leaf Tea, the market leader in the Ready-to-Drink Tea category and growth generator within the PepsiCo portfolio.
Meredith has led Pure Leaf to unlock an impactful brand purpose that resonates with its female target. The "No is Beautiful" campaign has been recognized by the Effie Awards, David Ogilvy Advertising Research Foundation Awards and Big Apple PR Awards for uncovering a unique tension that women in particular face and developing a creative campaign that speaks to this consumer on a deeper level.
Prior to PepsiCo, Meredith led marketing strategy, innovation and brand communications at Ne Nestlé for brands like Poland Spring, Nestlé Pure Life water and Nestea. While at Nestlé, Meredith was selected for a one-year global marketing leadership program at the global Headquarters in Switzerland. This program focused on driving digital excellence and accelerating e-Business growth across Nestlé international markets on the top global brands.
Meredith has her MBA from Fairfield University and Bachelor of Science from the University of Connecticut. Follow her on LinkedIn.
Christian Kull
SVP of Sales, Adomni
Christian Kull is the SVP of Sales at Adomni, focused on strategic partnerships with global brands, holding companies, agencies, and channel partners. Christian has a wealth of experience spanning over two decades, including significant depth across multiple verticals with particular emphasis on CPG & Retail. Starting his career at an advertising agency where he met his wife, he shifted to senior-level positions at various digital and ad tech properties including; WineSpectator.com, CigarAficionado.com, Department of Marketing & Tourism for NYC, <Intent>, and Datalogix/Oracle.
Outside of his professional focus, Christian is passionate about cooking, previously sold his fresh salsa in stores around the northeast, and had a YouTube cooking channel. He loves spending time with his family and dogs in the woods and by any accessible body of water.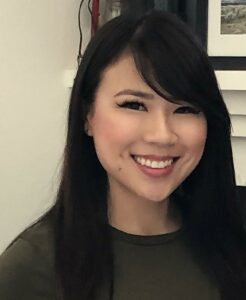 Su Kwon
VP, Emerging Channels, Publicis Media
Su Kwon is the programmatic DOOH lead for Publicis Media. She has been in the Publicis family for eight years, working across a variety of clients and verticals. Currently, as the VP of the Emerging Channels division, she is responsible for the education, development, and execution of programmatic DOOH within Publicis Media across our agencies and clients. Publicis Media is a media solutions hub for Publicis Groupe comprised of Starcom, Zenith, Digitas, Spark Foundry, and Performics, powered by data-driven global practices that deliver client value and business transformation.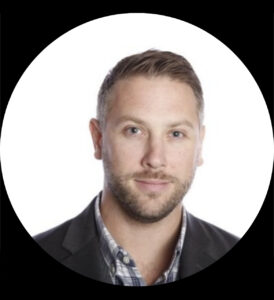 Ryan Laul
President, OMnet
Ryan Laul is the President of OMnet, Omnicom's principal-based buying group. Ryan oversees commercial investment across all media disciplines for Omnicom Media Group in the North America.
As head of OMnet responsible for the vision and strategy across the organization ensuring that the company is operating lockstep with our clients in pursuit of solving their business productivity goals.
Ryan, previously served as the President of Outdoor Media Group, the largest OOH specialist in North America managing over $1B in OOH spend across over 200 clients including 8 of the top 12 OOH spenders in the US.
Under Ryan's leadership the agency executed the largest data-driven OOH campaign, integrated mobile audience data into fundamental planning and buying, developed the largest demand-side resource for DOOH media and was the first company ever to establish a cinema upfront with the nation's largest supplier.
Ryan holds positions on Geopath's and the DP-AA's Board of Directors and works closely with the New York Advertising Club to provide leadership in connecting the OOH industry with young professionals.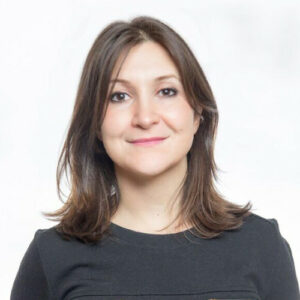 Jessica Lauria
Head of Brand Marketing, Gopuff
Jessica Lauria is a seasoned brand builder with over 20 years of experience. Currently, she is the Head of Brand Marketing at Gopuff, where she leads global brand strategy, advertising, and retail marketing. Previously she was the VP of Brand at S'well, where she led brand strategy, advertising, media, experiential and partnerships. Before S'well, she held senior leadership roles at Hint and Chobani, leading all advertising, social, digital, experiential, and field marketing. Before going client side, she spent 14 years in advertising at BBDO, Berlin Cameron, and Anomaly, building award-winning, culture-defining work for Coca-Cola, Sephora, Motorola, Pfizer, Diageo and P&G.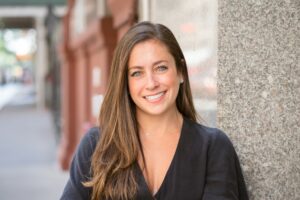 Lucy Markowitz
SVP, US Sales, Vistar Media
Lucy leads brand and agency sales in the US helping cultivate partnerships with holding companies, independents and the largest brands in the world. Previously, Lucy led hedge fund and investment bank sales at Dataminr and was an analyst at Goldman Sachs. Lucy holds a BS in International Finance and Marketing from the University of Miami in FL.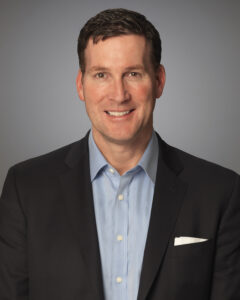 Bob McCuin
CRO, Clear Channel Outdoor
Bob McCuin is the executive vice president and chief revenue officer of Clear Channel Outdoor Americas. He oversees Clear Channel Outdoor's strategy to drive innovation and growth across its business lines and brings extensive experience leading media sales organizations to greater performance across national and local markets.
Bob joined Clear Channel Outdoor from TownSquare Media, third largest owner of radio stations in the U.S. As SVP, Sales for Townsquare, he developed a cross platform sales organization yielding local, regional and national sales growth in all channels. Prior to that, McCuin was Vice President of Sales for Clear Channel Media & Entertainment (now iHeartMedia), New York City, where he oversaw sales for the company's six radio stations in New York and their digital operations and created an integrated sales structure that resulted in revenue growth ahead of the market for each of the three years he held that position.
Prior to that, he guided WEEI to leadership in the Boston market and created the first dedicated sales organization for CBS's flagship sports outlet in Chicago.
In his spare time, Bob enjoys coaching youth sports and participating in all manner of outdoor activities, including running marathons.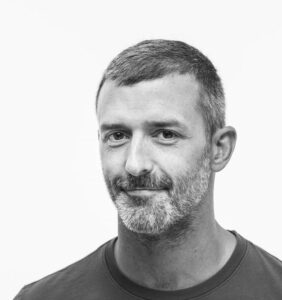 Kevin Mulroy
Executive Creative Director, Mischief
Kevin Mulroy is an award-winning Executive Creative Director and founding partner of Mischief USA. He was named top five creative people of the year by Campaign Magazine, nominated for creative director of the year in Ad Age's 2021 Creativity Awards, was recently named among Adweek's Creative 100, and has won over 100 international awards. Throughout his illustrious career, Kevin has written advertising campaigns, websites, video games, screenplays, teleplays, ESPY award speeches, greeting cards, blog posts, birthday invites, and Internet comments with a thrilling fusion of insult and education, for which he earned the Mark Twain Prize for American Humor during a lucid dream while napping at work. Kevin lives in Montclair, NJ with his lovely wife and three children.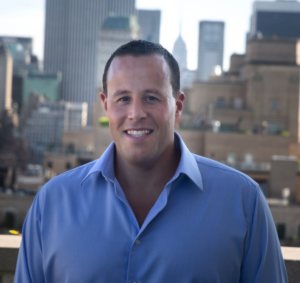 Brian Rappaport
Founder/CEO, Quan Media Group
Brian Rappaport is the Founder and CEO of Quan Media Group, a modern approach for modern brands looking to use OOH as a viable media channel to grow. Founded in 2019, Quan works with brands across all categories but specializes in the DTC space. Quan focuses on utilizing smart, strategic and measurable OOH to help scale brands - while emphasizing creativity over complacency. Current clients include AWAY, Ro, Daily Harvest, The Farmer's Dog, Zelle, GoPuff, Public.com and Capsule among others.
Prior to founding Quan, Brian spent 4+ years at RapportWW (IPG) where he was a Group Director overseeing part of the NY office, as well as opening and overseeing the BOS office. During his time at Rapport, Brian managed the relationships with sister agencies Mediahub Mullenlowe, Trilia, HUGE INC, and Initiative while also proactively building a direct client roster of over 30+ groundbreaking DTC brands.
Before coming to RapportWW, Brian started his career in media at Zenith (Publicis), where he worked across different media channels for 7+ Years. Brian is a member of the OAAA, Geopath and Ad Club of New York, while also frequently contributing to various industry trade publications, and speaking at relevant events. He's an avid Knicks & Yankees fan, often venting on Twitter (@Brappy55), can tell you where to find the best chicken parm, and lives on the Upper East Side of Manhattan with his wife Jenn.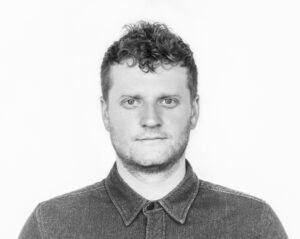 Chad Shackelford
VP, Head of Digital Creative, OUTFRONT Media
Chad Shackelford is an interdisciplinary creative director with 20+ years of experience in marketing, design, technology, media and production. Chad is currently serving as VP, Head of Digital Creative at OUTFRONT Media, where he leads OUTFRONT XLabs, a cross-disciplinary creative innovation group focused on the intersection of human-centered design and outdoor media.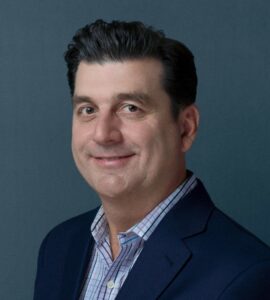 Dave Yacullo
CRO, Van Wagner Outdoor
David Yacullo is a veteran OOH Executive based in NY.
Dave began his career with Outdoor Services Inc. (OSI) which was acquired by Interpublic. In his 12 year tenure with OSI, Dave held several positions while enlarging the companies footprint across North America. Dave resided in Chicago, Dallas and Los Angeles before he moved to New York when named President.
After OSI, Dave founded Outdoor Media Group (OMG), which was acquired by Omnicom. During his 13 years as CEO, Dave grew OMG into the largest OOH specialist in North America serving clients such as Apple, Google, McDonald's, Pepsi, HBO, Warner Brothers and many others.
In 2019 Yacullo joined forces with legendary Van Wagner Outdoor where he is a Partner serving as CRO. Prior to selling to Outfront, Van Wagner was the largest Independently owned OOH company in the US.
In addition to Van Wagner, Dave is Chairman of OOH specialist Outdoor Solutions with offices Las Vegas and NY.
Dave is active in industry initiatives and sits on several advisory boards.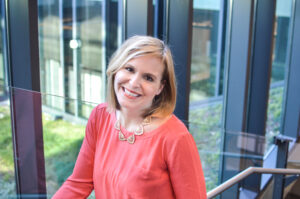 Cheryl Zimmerman
VP of Sales Operations, Lamar Advertising
Cheryl Zimmermann is the VP of Sales Operations for Lamar Advertising,. An OOH industry veteran of 25 years, she leads a team to manage systems, development projects and data services that enable a local and national sales force of 900+ across the US. Cheryl provides Lamar with technical training and data enablement support of OOH Ratings data and measurement enhancements, as well as overseeing research services for sales representatives. An active advocate for the role of data and technology in the OOH industry's future, she currently serves as chair of the Geopath Insights Committee and Co-Chair of the OAAA Data & Standards Committee. A native of Baton Rouge, Louisiana and loyal LSU alum, Cheryl still calls it home with her husband and two college aged sons.
OOH:NOW would not be possible without our fearless event chairs. Thank you for all that you do!
Laura Brandes, Group Director, RapportWW
Ryan Laul, President, OMNet
Brian Rappaport, Founder/CEO, Quan Media Group
Dave Yacullo, CRO, Van Wagner Outdoor
Thank you to Our Sponsors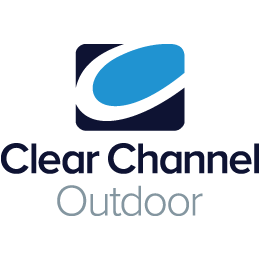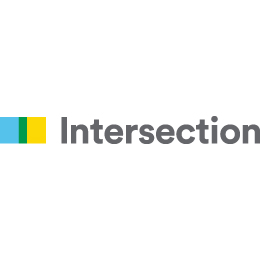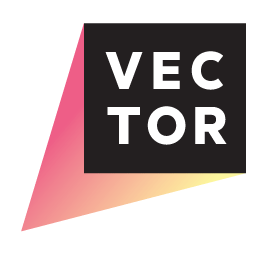 Thank you to our Association Partners