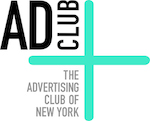 Out of Home:NOW 2020
STATE OF THE INDUSTRY +
OAAA MEDIA PLAN OF THE YEAR AWARDS
Date: Thursday, December 17th, 2020
Location: Zoom Webinar
Time: 12:00 - 2:30 PM (EST)
The AD Club of New York launched a multi-event, multi-platform, year-long conversation on OOH with the intent to keep the marketing community apprised of news and information on how the medium is delivering for brands as consumers navigate re-entry and beyond. We started with our popular year-end event and will continue the conversation in 2021. The industry is rallying around this initiative and hope you can join us in 2021 with new content!
OOH:NOW State of the Industry + OAAA Media Plan Awards - 12/17/20
OOH:NOW Update Webinars - Dates TBD Q1 + Q3 2021
OOH:NOW Quarterly Newsletter/Blog/Social Media Visibility - Launch Q4 2020
To find out more information on how to sponsor upcoming events or become a member of The AD Club, contact elicia@theadvertisingclub.org
OOH: NOW 2020 Agenda*
12:00: STATE OF THE INDUSTRY: THE IMPACT OF COVID & TIME OF TRANSFORMATION
Featuring: 
Ryan Laul, President, OMnet
12:10: CLIENT SPOTLIGHT: OATLY
Featuring: 
Emily Keeney, Director of Media and Digital, OATLY NA
Mike Messersmith, President, OATLY NA
Moderated by: 
Marc Miller, Senior Vice President, National Sales Trading, OUTFRONT Media
12:30: PERFORMANCE: EVOLUTION OF DATA & MEASUREMENT IN A REAL-TIME WORLD
Featuring: 
Edith Gagne, VP Programmatic Sales Operations, Broadsign 
Phil Kinzler, Product Marketing Lead, IBM Watson Advertising
Dylan Mabin, SVP, Product, Geopath 
Lucy Markowitz, VP, National Sales, Vistar 
Moderated by: 
Dan Levi, EVP, Chief Marketing Officer, Clear Channel Outdoor 
12:50: IMPACT, PURPOSE & CREATIVITY: WHERE OOH CONTINUES TO SHINE
Featuring: 
Lynnwood Bibbens, CEO & Co-Founder,reachtv
Sophie Kelly, SVP, Whiskeys Portfolio NA, Diageo
Kate Reeder, VP of Brand & Marketing, United Sodas 
Michael Rosen, Chief Revenue Officer, Intersection
Moderated by: 
Tony Mennuto, President, Wordsworth and Booth
1:10: CLIENT SPOTLIGHT: BOLT24/PEPSI
Featuring: 
Natalie Jones, Associate Marketing Manager, BOLT24
Megan Presslak, Associate Marketing Manager, BOLT24
Moderated by: 
Jamie Lowe, SVP, National Sales, Intersection
1:30: 2021 MARKET TRENDS: RE-ENTRY, RETURN TO OUTDOORS & SHIFTING AUDIENCES
Featuring: 
Morten Gotterup, President, Clear Channel Airports 
Monchiere Holmes-Jones, Chief Brand Curator, MOJO Marketing and PR
Michael Hudes, Head of Growth, Lyft Media 
Sean McCaffrey, President & CEO, GSTV 
Jodi Senese, Executive Vice President, Chief Marketing Officer, OUTFRONT 
Moderated by: 
Ryan Laul, President, OMnet
1:50: 2020 OAAA MEDIA AWARDS & BRAND CASE STUDY
Presented by: 
Christina Radigan, Chief Marketing Officer, OAAA
2:10: CLOSING SUMMARY
Featuring: 
2:15: VIP AFTER SHOW – INTIMATE CONVERSATION WITH SELECT SPEAKERS (Sponsors Only)
Moderated by: 
Jill Nickerson, EVP, Managing Director, Horizon Media
*In process, subject to change
Lynwood Bibbens, CEO & Co-Founder,reachtv
Lynnwood Bibbens is a serial entrepreneur and the CEO & Co-Founder of ReachTV. As CEO, Bibbens has taken a leadership role in identifying new markets and opportunities for the ReachTV Network, resulting in the Company's seminal sales, distribution and partnership deals with world-class traditional and digital media and technology powerhouses. Bibbens has led the Company's direction and growth from a national to an international network with a reach of over 100 Million viewers on the go.Prior to ReachTV, Lynnwood developed solutions for the Media and Entertainment industry, integrating multiple dynamic content platforms that use proprietary technology that enabled top tier brands to better understand their clients. He has teamed up with syndication partners AOL, Yahoo, Google, Roku, Opera, XBox, Dish, Comcast, Verizon, and Amazon. Mr. Bibbens was the Producer and Executive Producer of "Celebrated" an Entertainment Bio series, culminating in 6 seasons which was sold in the US and around the globe. He has produced both daily and episodic Television focused on Entertainment, Sports, and News.Earlier in his career Bibbens founded and sold several technology and e-commerce companies focused on computers and consumer electronics with combined Revenues eclipsing $2 Billion. He has the ability to foresee the needs of Manufacturers, Distributors, Brands, and Consumers and as such has formed long term relationships with corporations such as Samsung, CBS, Toshiba, Verizon, Vizio, Amazon, and Comcast to name a few. Lynnwood also sits on the board of Atlys, GI Film Festival, Voyant and The Invictus Firm and the Chairman of ReachTV
Edith Gagne, VP Programmatic Sales Operations, Broadsign
Edith Gagne, Vice President, Programmatic Sales Operations at Broadsign, has led the Campsite buy and sell-side platforms since launch in 2016 and, since Campsite's acquisition by Broadsign, now leads the overall media sales operations function. Edith works closely with publishers, brands, agencies and DSPs to facilitate programmatic transactions on the Broadsign and Campsite platforms, and is a leading voice championing programmatic in the DOOH industry. Prior to launching Campsite, Edith was part of the executive team at Newad Media, a Canadian Indoor place-based media company, where she acquired experience in all facets of the business over close to 15 years in evolving roles in sales, operations and human resources. She holds a Bachelor's degree in Applied Human Sciences, and loves having the opportunity to work closely with a wide variety of organizations, all with one thing in common - passion for out of home.
Morten Gotterup, President , Clear Channel Airports
Morten Gotterup joined the company as President of Clear Channel Airports (CCA) in May 2017. He directs all aspects of CCA's business including finance, operations, procurement and sales and marketing functions. He joins CCA from Global Brand Ventures where he successfully led Westfield's efforts to create media and sponsorship platforms across various retail and transit environments. In his new role, Gotterup will identify potential new business relationships and deepen existing partnerships to achieve revenue performance goals and drive growth for CCA. In addition to being responsible for the P&L and capital budget of CCA, Gotterup will oversee all business functions and secure high-level agency and advertiser meetings. Gotterup is a graduate of Saint Mary's College with a BA in History and Pepperdine University with a Masters of International Business. He served on various boards as a trustee, including the Red Bank YMCA and Riverview Medical Center.
Monchiere Holmes-Jones, Chief Brand Curator, MOJO Marketing and PR
Monchiere' Holmes-Jones is known for amplifying brands from brand strategy to brand experience. Monchiere's seasoned 17 years of experience in blend of agency and in-house corporate brands in major industries like tourism, automotive, gaming, healthcare, wireless, higher education, tech, quick service restaurants. Her current claims to fame includes curating brand campaigns through media planning, media relations, and brand experiences for Tennessee State Parks, New Orleans Multicultural Tourism Network, The Cupcake Collection, MetroPCS, United States Postal Service, HCA Healthcare, Hiller Plumbing Heating Cooling & Electrical, Mr. Roof and many more.  Her agency's MOJO thrives on market takeover media exposure, energetic integrated marketing campaigns and ideating memorable experiential events. Monchiere' is a trusted entrepreneurial advisor at Nashville's Entrepreneur Center and speaks around the Southeast energizing panels and conferences about her journey to be seen creatively as a black woman in agency world and her passion to amplify businesses and brands that the world needs.
Michael Hudes, Head of Growth, Lyft Media
Michael is an experienced C-level executive with a demonstrated history of digital media "category creation" - Interactive Television, Internet Web Services, Digital OOH, Desktop, Mobile, Video and CTV/OTT/AVOD - high performance team building and leadership. Hudes expertise includes Digital Strategy, Sales and Revenue Operations (Managed Service and Programmatic), Sales Enablement and Training, Strategic Partnerships, and Marketing.  He has significant experience building and managing international networks and managing partners across the America's, Europe and Asia (incl. India and China).  Hudes is currently heading Growth at Lyft Media, as Lyft for the first time harnesses the company's assets in Rideshare, Bikeshare & Scooters, Digital OOH and Entertainment to create a unique media platform focused on high engagement, bespoke activations and consumer experiences that deliver significant scale, hyper-targeted audiences and measurable outcomes. Michael previously served as Chief Revenue Officer and launched a first of its kind Street Level Digital Media Network while at Firefly.  Prior to Firefly he served as Chief Revenue Officer at RhythmOne (now Tremor International LON:TRMR) a global leader in multi screen advertising. At YuMe (merged with RythmOne) Michael partnered with both LG and Samsung to launch the first CTV advertising platforms globally which contributed significantly to YuMe's IPO in 2013. Michael was previously CEO at Keystream, where he led the development of a platform for publishers and advertisers to create dynamic overlay advertising units to more effectively monetize video content. He was also President of Innovation Strategy and Growth for Interpublic Group's Mediabrands and served as EVP, Global Director Digital at ClearChannel Outdoor (NYSE: COO) the first position of its kind in the OOH industry globally.  In addition, Michael was President and Chief Operating Officer of Organic, where he oversaw the company's evolution from a 17 person shop dedicated to building websites to a global 1,300 person team focused on a broad range of digital marketing services which was taken public in 2000 (NYSE:OGNC). Hudes formally advises a number of innovators and disruptors in the OOH space including AdQuick, Octopus, Waev and Outchart.  His complete bio can be found on LinkedIn: https://www.linkedin.com/in/michaelhudes/
Natalie Jones, Associate Marketing Manager, BOLT24
Natalie started at PepsiCo in August 2019 after completing her MBA at the Kellogg School of Management. Throughout her time at PepsiCo, she has worked on the Gatorade/BOLT24 Campaigns team and currently leads the development of the 360-degree creative strategy and execution for the Year 2 BOLT24 brand campaign. Her first project involved leading a campaign for Gatorade, designed to reassert the brand's status as the chosen sports drink for the best athletes. Natalie began her career in public relations at Weber Shandwick, a global marketing communications agency, in its Washington, DC office. She earned her Bachelor of Arts in economics at Georgetown University in 2013. Outside of work, Natalie enjoys trying to eat at every Chicago restaurant, listening to live music, planning trips with groups of friends and finding new workout studios.
Emily Keeney, Director of Media & Digital, OATLY NA
Emily is a part of the creative team at OATLY and leads media strategy for the brand. She lives in New York City.
Sophie Kelly, SVP, Whiskeys Portfolio NA, Diageo
With a global advertising career spanning more than two decades and four continents, Sophie Kelly has established herself as a business-minded creative force, and an agent of change.  She has a proven combination of traditional brand marketing knowledge and digital expertise, allowing her to be a valued partner for brands, agencies and colleagues alike, in their journeys to transform marketing and communications.
Sophie joined Diageo in 2016 as the Senior Vice President of Diageo's industry-leading North American Whiskey and Tequila portfolio. In that role she's led growth on some of the most iconic and valuable brands in the category.  She is also responsible for a group of distilleries and brand homes that include the historic Stitzel-Weller, known as the "Cathedral of Bourbon," and the new $115 million Bulleit Distilling Co. in Kentucky.  She is enjoying crafting the future of North American Whiskey.Most recently she brought on entrepreneur and award-winning distiller Nicole Austin to lead the Cascade Hollow Distilling Co., home to George Dickel Tennessee Whisky. In her previous role as CEO of The Barbarian Group, Sophie transformed the company from a small, innovative digital production shop to a tech-forward creative company that provided everything from brand planning, to creative, to technology and experience design.  During her tenure the agency was the inaugural winner of the Cannes Lions Innovation Grand Prix, was named to Crain's Best Places to Work list, and won marquee accounts including Pepsi, IBM, Etihad and Kind. Prior to joining The Barbarian Group, Sophie served as Managing Director of the agency StrawberryFrog. Previously she acted as Global Business Director at J. Walter Thompson Worldwide.  Sophie is known for her approach of always being in service of the brand.  She also remains committed to doing the right thing to generate innovative creative ideas that translate into world-class work which will drive business results for brands.
Phil Kinzler, Product Marketing Lead, IBM Watson Advertising 
Phil Kinzler is a Product Marketing Lead for IBM Watson Advertising, and is focused on building awareness and consideration, as well as driving revenue, for IBM Watson Advertising's suite of data and targeting solutions, including Watson Advertising Weather Targeting, Watson Advertising Predictive Audiences, and Watson Advertising Social Targeting with Influential, all of which leverage IBM's industry-leading AI and best-in-class data science. Kinzler is based in Atlanta, GA.
IBM Watson Advertising is an ecosystem of AI-powered media, data, and technology solutions that help advertisers improve decision-making and reduce costs across key facets of the marketing lifecycle – from media planning through measurement. Kinzler has been working on cutting-edge digital marketing & advertising for more than 20 years. Prior to joining IBM, he has experience with world-renowned brands and publishers, including CNN, Porsche Cars North America, The Weather Channel, Newell Brands, and Cox Media Group, leading award-winning content, marketing, advertising, social media, and infrastructure projects.
Kinzler received a bachelor's degree from James Madison University in Harrisonburg, VA.
Ryan Laul, President , OMnet
Ryan Laul is the President of Outdoor Media Group of Companies.  Ryan is responsible for the vision and strategy across the organization ensuring that the company is operating lockstep with our clients in pursuit of solving their business goals and brand objectives.   Ryan, who previously served as the Vice President and launched [d] theory, the Digital OOH & Innovation's team, has led the company into the new era of data and analytics, and has reframed the organization's structure to ensure digital proficiency throughout. Under Ryan's leadership the agency executed the largest data-driven OOH campaign, integrated mobile audience data into fundamental planning and buying, developed the largest demand-side resource for DOOH media and was the first company ever to establish a cinema upfront with the nation's largest supplier.   Ryan holds positions on Geopath's and the DP-AA's Board of Directors and works closely with the New York Advertising Club to provide leadership in connecting the OOH industry with young professionals.
Dan Levi, E VP, Chief Marketing Officer, Clear Channel Outdoor
Dan Levi is executive vice president and chief marketing officer of Clear Channel Outdoor Americas. He leads the organization's overall marketing strategy and execution in support of the company's vision of enabling advertisers and brands to captivate audiences wherever they are.
Dan brings deep expertise in developing digital marketing strategies and has a proven track record of driving significant revenue growth, developing brands and creating opportunities for B2B and B2C marketing organizations. He joined CCOA from Levi Media Advisory, a consulting company he founded. Prior to launching his own firm, Levi was chief marketing officer at Captivate, and held senior-level digital marketing positions at companies including Zoom Media, Monster Worldwide, WWE and MTV.
Since 2008, Dan has focused on the intersection of digital media, technology and location-based marketing through involvement with the digital place-based advertising industry. He has helped the industry's nascent embrace of ad tech, mobile and programmatic buying opportunities, building partnerships that bridge the gap between traditional "off-line" media and the digital and mobile ecosystem that drives today's modern marketing and advertising businesses.
Dan has served as advisory board member of Digital Signage Association, chair of creative standards committee and member of the mobile integration committee for Digital Place-based Advertising Association, and member of technology innovations committee of Outdoor Advertising Association of America. He holds a BS in Marketing from Penn State University and lives in Brooklyn, NY.
Jamie Lowe,  SVP, National Sales, Intersection
As SVP-National Media Sales, Jamie leads Intersection's National Sales Team and drives media revenue from national advertising agencies and Fortune 500 companies.  Together with his team, Jamie is responsible for selling across Intersection's entire media portfolio and various markets.
Jamie began his career at Intersection in 2004 and has held several positions over his tenure, including Chief Sales Officer, EVP National Sales, and VP Sales.  Jamie brings 20 years of national advertising experience to his role, and he has deep relationships with both agencies and brands.  He is a sales leader, specializing in building and negotiating strategic marketing programs that achieve client KPIs. Jamie is a graduate of the University of Maryland School of Business.
Dylan Mabin,  SVP Product, Geopath 
Dylan Mabin is an audience insights researcher who specializes in geoinformatics. Ten years ago, Dylan joined the Geopath team to expand the organization's geospatial infrastructure and measurement capabilities. During his tenure at Geopath, Dylan has developed improved methods to quantify OOH audiences, from using wearable eye tracking technology to measure digital ad exposure, to incorporating crowd-sourced speed data to measure dwell time, and harnessing mobile location data to understand audience travel patterns on the go and within places. Today, Dylan is leading the Geopath's product team and overseeing development of its state-of-the-art audience insight platform. Dylan has a B.S. in Environmental Studies from The University of Virginia and brings a perspective of habitat and population analysis to the advertising world. Prior to coming to Geopath, Dylan worked as a geospatial consultant in the commercial, financial, and political arenas where he helped a wide range of businesses and organizations efficiently leverage geospatial information.
Lucy Markowitz,  VP of US National Sales, Vistar Media 
Lucy Markowitz is the VP of US National Sales at Vistar Media. In her six years at Vistar, Lucy has helped scale the sales team across the US creating partnerships with agencies and some of the largest brands in the world. Prior to joining the Vistar team, Lucy led hedge fund and investment bank sales at Dataminr and was an analyst at Goldman Sachs.
Sean McCaffrey, President and CEO, GSTV 
Sean McCaffrey is the President and CEO of GSTV , where his focus is driving business growth through understanding the evolution of the media landscape, the consumer journey and consumer behavioral insights leveraging data, technology and scale of the new GSTV platform. Since joining the company, Sean has energized GSTV's customer base and partnerships through a series of key executive hires, data and analytics partnerships and driving the evolution of the company's national video network. He and the team continue a relentless focus on delivering value to brand, agency and retailer partners while building a fresh and entertaining consumer experience across the country.
Sean previously served as EVP – Client Strategy & Partnerships at Clear Channel Outdoor, Americas where he led all strategic revenue activity with agency and brand partners and pioneered new product and partnership approaches to DOOH and integrated media campaigns. He likewise led multiple global media partnerships with CCO and enterprise partnerships with iHeartMedia. Working for both small and large organizations and public and private ownership, he has a broad point-of-view on managing organizational change, integration, business growth strategy and collaborative leadership and vision.
Sean is currently a board member of the Ad Council, DPAA, and OAAA amongst other professional organizations.  He graduated from Drake University and lives in Manhattan with his wife Francine, 3 dogs and two children.
Mike Messersmith,  President, OATLY NA
Mike is the President of OATLY, North America leading all aspects of business and brand development.  OATLY makes vegan, plant based food and beverage products made out of oats and was originally founded in Sweden over 25 years ago.  Prior to joining OATLY and launching it in the US, Mike held a variety of marketing and commercial roles at The Nature's Bounty Co, Chobani, and PepsiCo.  Before starting his career in CPG, Mike served as an Officer in the Navy in a variety of roles including nuclear engineering management on aircraft carriers.  He has his MBA from Harvard Business School, a Masters in Engineering Management from Old Dominion University, and his undergraduate degree from Duke University.  He lives in Manhattan with his wife and their dog.
Tony Mennuto,  President, Wordsworth and Booth
Tony is President of Wordsworth and Booth, a creative radio agency within Horizon Media - the largest independently owned media agency in the world. Named for first-rate copywriting (Wordsworth) and outstanding production (Booth), W&B provides highly-engaging audio solutions for brands. Prior to joining W&B, Tony was Vice President of Branded Content for the CBS Altitude Group where he created content-driven solutions for many brands including; Charles Schwab, Ford, and University of Phoenix. Before CBS, Tony served as CCO and Founder of MisterFace – an eclectic content creation company staffed by advertising experts improv comedians and entertainment writers. Under his leadership, MisterFace created recognized campaigns for advertisers like Burger King, FIAT, Virgin America, Ad Council, Geico, and more.Tony's creative work has been recognized by The One Show, The Mercury Awards, Best Ads of the Week, and The London International AwardsBefore his life in marketing, Tony was a successful television comedy writer, producer and actor. His credits include: HBO's Sketch Pad, the NBC's Live On Tape, Late Night with Conan O'Brien, ESPN's 2-Minute Drill, and ABC's Spin City.   He lives in New York with his wife, daughter, and golf clubs.
Marc Miller,  Senior Vice President, National Sales Trading, OUTFRONT Media 
Marc Miller has served as OUTFRONT Media's Senior Vice President, National Sales Trading since October 2014, and is responsible for the company's relationships with our National Agencies. Prior to joining OUTFRONT, Marc was Senior Vice President of Sales at Van Wagner Outdoor, which OUTFRONT acquired in October 2014, and served as President and Chief Operating Officer of Fuel Outdoor, LLC for seven years which was acquired by Van Wagner. In 1997, Marc founded InSite Advertising Inc., and within 7 years, sold his company to Alloy Inc. in 2004. He currently resides in Scarsdale, New York with his wife and two children.
Megan Presslak,  Associate Marketing Manager, Media, BOLT24
Megan started at PepsiCo in June 2017 and throughout her time at PepsiCo, she has worked on the multiple Gatorade and BOLT24 Campaigns.   Most recently she worked alongside Natalie Jones on the development of the "Crack The Armor" BOLT24 OOH Campaign.  Megan is thrilled to work on projects that combine her love of media metrics (nerd) and creative development.  Megan has began her career at Starcom followed by roles at ESPN and Allstate where she helped the development and implementation of the in-house media team.   When not at work, Megan loves spending time with her Fiancé and their 6 month old Labrador Retriever Pandemic puppy.
Jill Nickerson,  EVP, Managing Director, Horizon Media
Bio to come.
Christina Radigan,  Chief Marketing Officer, OAAA
Christina Radigan brings over 20 years of agency experience to the OAAA with a career dedicated to developing OOH strategy and measurement solutions to solve client needs. She aims to leverage her experience, knowledge and skills to further unite the Buy and Sell sides of the OOH industry by leading research, measurement and marketing initiatives that will underscore OOH's value proposition. Christina contends that the OOH industry is well positioned for growth given the unprecedented data and analytics that are now available to demonstrate the power to reach audiences throughout the many touchpoints of the consumer journey.  Christina spent the last 15 years at Omnicom Media Group's ("OMG") OOH division where she most recently served as Managing Director of Marketing & Communications.  While at OMG, Christina also served on a wide range of OOH committees and advisory boards at OAAA, 4A's, Geopath, MRC, and DPAA.
Kate Reeder,  VP of Brand & Marketing, United Sodas of America
Kate's career as a brand strategist has spanned agencies, big and small, allowing her to work with a diverse portfolio of clients ranging from Home Depot and Target to Pernod Ricard. After starting the beauty division at Virtue Worldwide, she left agency life to join United Sodas of America. There she spends her time reimagining soda for the modern day as VP of Brand & Marketing. The best piece of advice she's ever received: question everything.
Michael Rosen,  Chief Revenue Officer, Intersection 
As Chief Revenue Officer, Michael leads Intersection's sales organization and is responsible for media revenue streams across Intersection's fast-growing range of products.
Prior to joining Intersection, Michael was SVP of Sales at Foursquare, where he led media and measurement sales. During his tenure, he drove rapid growth of new products, including their audience and attribution measurement platforms, transforming Foursquare from a purely consumer app into the leader in location intelligence for marketers. Prior to Foursquare, Rosen was Chief Revenue Officer at First Look Media, and held leadership positions at AT&T AdWorks, Bloomberg Media, WeatherBug and Showtime Networks.
Michael brings over 20 years of experience in advertising and technology, spanning mobile, online, and TV, with deep expertise in cross-channel advertising, programmatic buying, creative innovation, and the application of audience & location data. Michael received his MBA from the NYU Stern School of Business and bachelor's degree from Syracuse University.
Jodi Senese, Executive Vice President, Chief Marketing Officer, OUTFRONT Media 
Jodi Senese has served as OUTFRONT Media's Executive Vice President, Chief Marketing Officer since April 2013, and oversees all aspects of marketing, including research, advertising and creative services, as well as the development of new business strategies. From 2001 to 2013, Jodi served as Executive Vice President, Marketing at OUTFRONT Media. Previously, she served as Executive Vice President, Marketing at TDI Worldwide Inc. (which was later acquired by OUTFRONT Media) from 1990 to 2001. Before that, she served as Vice President, Marketing at Gannett Outdoor (which was later acquired by OUTFRONT Media) from 1988 to 1990. Jodi began her career in sales at New York Subways Advertising Company (which was later acquired by OUTFRONT Media) in 1981. She served as Chairwoman of the Outdoor Advertising Association of America (OAAA) Marketing Committee from 2009 through 2013 and currently serves on the board of directors of Geopath, Inc. Jodi currently lives in Katonah, NY with her husband and has two children.
Dave Yacullo,  CRO, Van Wagner
David Yacullo is a veteran OOH Executive based in NY.
Dave began his career with Outdoor Services Inc. (OSI) which was acquired by Interpublic. In his 12 year tenure with OSI, Dave held several positions while enlarging the companies footprint across North America. Dave resided in Chicago, Dallas and Los Angeles before he moved to New York when named President.After OSI, Dave founded Outdoor Media Group (OMG), which was  acquired by Omnicom. During his 13 years as CEO, Dave grew OMG into the largest OOH specialist in North America  serving clients such as  Apple, Google, McDonald's, Pepsi, HBO, Warner Brothers and many others.In 2019 Yacullo joined forces with legendary Van Wagner Outdoor where he is a  Partner serving as CRO. Prior to selling to Outfront, Van Wagner was the largest Independently owned OOH company in the US.In addition to Van Wagner, Dave is Chairman of OOH specialist Outdoor Solutions with offices Las Vegas and NY.  Dave is active in industry initiatives and sits on several advisory boards.
Here are additional case studies and shareable content on how brands are taking advantage of the benefits of Out of Home Now:
EAZE
Provided by Vistar Media
QUIP
Provided by OUTFRONT Media
OUTFRONT & WATCHMEN
Provided by OUTFRONT Media
More great insights from OUTFRONT here.
OOH:NOW State of the Industry & Opening Remarks
CLIENT SPOTLIGHT; OATLY
PERFORMANCE: EVOLUTION OF DATA & MEASUREMENT
IMPACT, PURPOSE, & CREATIVITY: WHERE OOH CONTINUES TO SHINE
CLIENT SPOTLIGHT: PEPSI
MARKET TRENDS: RE-ENTRY, RETURN TO OUTDOORS & SHIFTING AUDIENCES
OAAA MEDIA PLAN OF THE YEAR AWARDS & WINNING FACEBOOK/KINETIC CASE STUDY
CLOSING SUMMARY