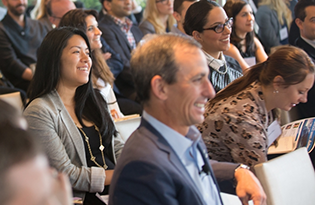 The Vertical Series: B2B
Our 12th session of this popular breakfast series featured a lively, candid conversation with B2B marketing leaders as they shared insights on how they are driving their dollars, marketing and creative assets to connect with their customers in an industry in constant evolution and impact by outside forces. They addressed the burning question: "How important is Branding in B2B?"
Our dynamic group of experts took a look at the evolution of branding from a "business to business" to a more "human to human" approach. They explored how marketing has gone from the funnel to omni-channel and how the customer journey has changed; the new paradigm of decision makers - from CMO to CTO or CDO; and finally, the trends to look for in 2018 and what we need to know for our customers as data, bots, blockchain and telcos take center stage.
Industry Overview:
How Thought Leadership Impacts B2B Demand Generation research from Edelman & LinkedIn presented by:
Joe Kingsbury, U.S. Managing Director BtoB, Edelman
Panel Discussion Moderated By:
Featured:
Laura Foti, Head of Advertising & Analytics, GE Digital
Marissa Freeman, Chief Brand Officer, Hewlett Packard Enterprise
Ann Rosenberg, SVP and Global Head, SAP Next-Gen
Brianne Seiler, VP of Channel Marketing, Hiscox
#adclubny #theverticalseries
A special thanks to our sponsors below!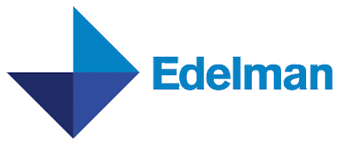 Edelman is a leading global communications marketing firm that partners with many of the world's largest and emerging businesses and organizations, helping them evolve, promote and protect their brands and reputations. Edelman owns specialty firms Edelman Intelligence (research) and United Entertainment Group (entertainment, sports, experiential), a joint venture with United Talent Agency.
As the market leader in enterprise application software, SAP is at the center of today's business and technology revolution. SAP helps you streamline your processes, giving you the ability to use live data to predict customer trends – live and in the moment. Across your entire business. When you run live, you run simple with SAP.