The VERTICALS: Entertainment & Technology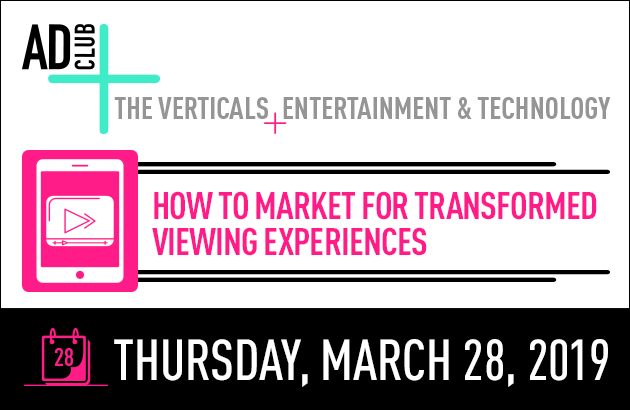 The VERTICALS: Entertainment & Technology
How to Market for Transformed Viewing Experiences
It was a lively conversation on March 28th at the 17th installment of the Club's popular Vertical Series: Entertainment & Technology breakfast featuring Anheuser-Busch InBev, Comscore, National Geographic,  Roku, and Verizon  
Our panel of industry pros discussed how they find and measure OTT impact in a world of evolving viewing experiences.
We are grateful to our speakers, panelists, committee members, our partner Verizon Media  for making it a successful day for the industry.
Industry Overview:
Moritz Loew, Executive Vice President, Commercial, Comscore
Panel Discussion Moderated by:
Elizabeth Brady, VP US Field Sales, Verizon Media 
Featuring:
We hope to see you at our next event: The Verticals Automotive 04/17 at The New York Auto Show.
A special thanks to our sponsor below!