The Verticals Webinar: Consumer Electronics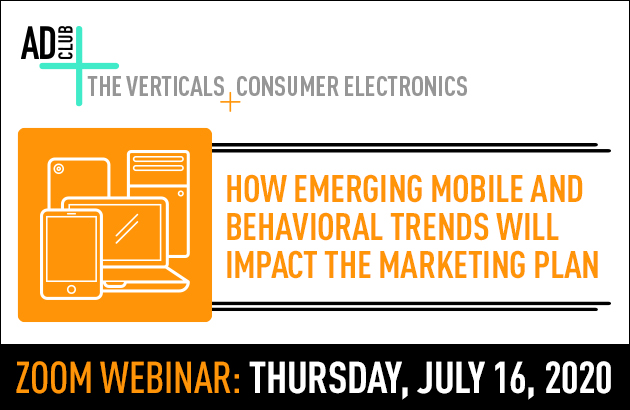 How Emerging Mobile & Behavioral Trends Will Impact the Marketing Plan
July 16, 2020
Location: Zoom Webinar; Time: 12:00-1:00pm
Mobile user behavior has evolved drastically in 2020. This impacts many verticals, including Consumer Electronics. Did you know that the market share of the Best Buy app has increased by 30% from January to June? Also, active usage of the Zoom app has increased by 32% over the same timeframe. User behavior will continue to shift along with our lifestyle shifts.
During this virtual event, you will learn:
• How loyal mobile users have been to the different smartphone brands over the past few months, and which brands and models users have churned to.
• User behavioral changes of the various Telecom providers and which personas have seen the greatest shifts in user behavior.
• How future behavioral changes will impact the Consumer Electronics space, with specific dates and predictions surrounding this impact.
Insights Overview & Moderated By:
Evan Rutchik, CRO, USA, Ogury
Karna Crawford, Head of Consumer Media Strategy & Activation, Verizon
Marissa Curcuru, Head of Global Media, Bose