Ad Tech Isn't Dead; Long Live Ad Tech
Whatever you call it; Ad Tech, MarTech or Brand Tech, the business is calling for new solutions over transparency, and accountability. Originally posted on ExchangeWire, ADTHINK presenter Gareth Davies, Founder & CEO of Adbrain shares his predictions. Register to see Adbrain offerings live on March 28th at the first ADTHINK session of the year. Register here and see past insights. 
Ad tech and its constituent parts have taken a bit of a beating of late. It's not been easy for the digital advertising industry, with many high-profile issues claiming all the column inches. There's almost a collective sense of schadenfreude manifesting itself in certain areas of the industry – and it's not difficult to see why. However, promises Gareth Davies (pictured below), founder and CEO, Adbrain, it shouldn't all be doom and gloom and the bad actors are gradually being weeded out. Here, Davies explains why, in a world where business outcomes are being favoured over scale, the new seeds of ad tech and martech are starting to sprout.
Ad tech has seen easier times. Wind the clock back five years and if you mentioned 'programmatic', 'real-time-advertising', or 'machine learning algorithm' in a VC pitch, chances were you'd get funded. Now the bulls have become bears and there's a near daily torrent of attention-grabbing headlines prophesying the demise of ad tech. It's become de rigeur to hate on ad tech these days.
True, VC funding slowed dramatically in 2015 and 2016 and, if you listen to the likes of Fred Wilson, it doesn't look like it will improve in 2017. Shaky arbitrage-junky business models, undelivered growth and valuation promises, ad fraud, click-bait, fake metrics, and the dominance of Meta and Google – and that's the good cohort. Yet the marketer's demand for tech has never been stronger. Engaging with consumers via relevant, automated, and effective channels hasn't shifted as a top demand from marketing departments at companies across the globe. In fact, never before has the marketer needed technology and data to understand and engage with consumers. Call it ad tech, martech, or a derivative thereof, there exists a not-so-shabby USD$120bn (£82.1bn) software and data opportunity helping the enterprise understand and engage with customers. This says nothing of the multitrillion-dollar commerce opportunity that results from more intelligent customer engagement.
Needless to say in ad tech land, the Meta and Google duopoly are winning the tried and tested arbitrage ad network game. The IAB's Internet Advertising Revenue Report for 2016 found that Google and Meta claimed 64% of a record USD$59.6bn (£40.8bn) US online advertising revenue, whilst the rest lost market share. Look elsewhere and it's a bleak picture. As CPMs have fallen over the years, accelerated by the rise of programmatic, publishers have had to get creative to deliver sufficient scale to make money from digital. This 'race to scale' has become a race to the bottom of clickbait nonsense, slideshows, unskippable pre-roll video ads delivered below the fold, and other low-quality content and ad experiences. Advertisers are rightfully asking questions about the quality of the served impressions. How many real, live humans on the other side saw all those impressions? Moreover, how long were those ads on the screen for people to notice?
Even with the gold standard duopoly, we just don't know. How many social clicks and likes are coming from bots? Meta were caught with their hand in the cookie jar on video metrics when it was found to have overestimated a key video metric for two years. Sir Martin Sorrell got it spot on, saying: "It is an example where the player and referee cannot be the same person or where you cannot mark your own homework." Meta recognise the scale of this challenge and have retrenched from providing a full ad stack, favouring instead proprietary black boxes focused on monetising inventory Meta can control. Google's Quality Score algorithm has long allowed them a veil in price setting, and their ad network, AdSense, is arguably one of the biggest culprits in providing poor user experience, given the incredibly low publisher barrier to entry. Nowhere is safe.
We should, however, take solace in the realisation that a Meta/Google duopoly only makes sense for the market when you value scale (and impressions) above all else. Fortunately, these metrics are becoming less relevant as advertisers' campaign goals focus on demonstrating improvements in business outcomes rather than impressions and clicks. Many business results are tough to measure; for example, how can you record the number of brick-and-mortar sales made by users who have viewed a digital ad?
The walled gardens are ill-equipped to helpmarketers in these areas. Marketers and advertisers want the ability to bring their own data, and follow the customer journey across the relevant devices a customer owns, as well get data back to inform the whole process. The duopoly cannot be trusted to report or deliver on this, and the marketer, with their increasing arsenal of first-party data and access to rich, scaled, authenticated third-party data sets, begins to yield the upper hand.
The next wave of mar-/ad tech will, therefore, respond and deliver on the needs of the marketer and the market, not the marketplace. Those guilty of black box arbitrage will die. Transparency, authenticity, and accountability will prevail, and the knight in shining armour will be technology and data. We just won't call it 'ad tech'. And that's OK. It's time then for (ad) tech to harness the innovation, scrappiness, and smarts it's always had and take the battle to a ground where it can win, creating an integrated ecosystem focused on putting the marketer in control of delivering real-life business outcomes. Businesses and consumers will thank us for it, and perhaps maybe then we can stop talking about how the duopoly killed ad tech. As Sun Tzu deftly put it: "Thus, the expert in battle moves the enemy, and is not moved by him."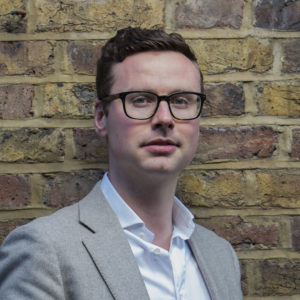 Gareth Davies, Founder & CEO of Adbrain
Originally posted by Lindsay Rowntree on 1st Mar 2017, on ExchangeWire.