Bernice Chao Shares Her Perspective as an Asian American Marketer
Bernice Chao Shares Her Perspective as an Asian American Marketer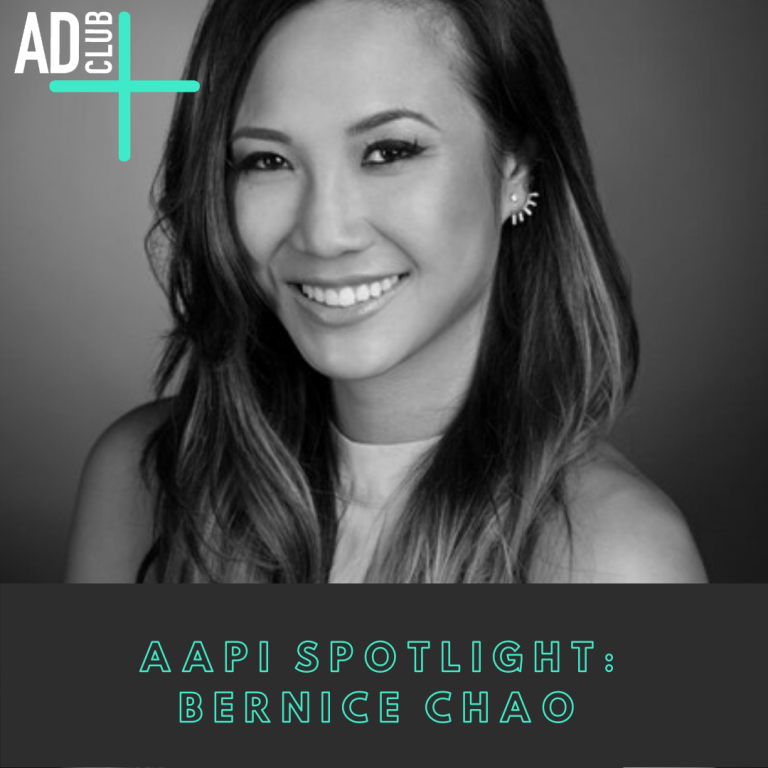 From Member Bernice Chao, Creative Director, R/GA and Co-Founder of Asians in Advertising
We would love to learn more about your background and origin story. How was your experience as an Asian in this industry impacted your career journey?
I grew up 2nd generation, to parents who immigrated from Taiwan and I was taught to achieve success in America that I would have to fully assimilate and excel at everything I did. They taught me that hard work would be recognized and would be the key to success, however they didn't teach me the soft skills to navigate the American workplace.
Going into the creative path I didn't realize that I was a stark minority. To this day I've never worked under a woman of color, in every job I've held the creative department has always hovered around 10% female with a small skew being minorities. I would see my white male co-workers with less experience get better projects and be promoted past me.
It wasn't until I worked for an Asian male ECD that I realized that my struggles of standing out in the workplace were in part due to my ethnic background not preparing me to adequately this work environment. He taught me to self-advocate, defend my work, and that it's okay to leave an environment that's not giving you chances. Now, whenever I get the opportunity I try to get my face out there, so others looking for someone to relate to can have someone to talk to. I have an open call for people to reach out to me on my website and I constantly mentor in various organizations.
Asian Americans face many barriers to leadership positions. What is your advice to the industry to narrow the gap and create more leadership opportunities for Asians?
Hire and level up your minority talent, so much of the time we see diversity at the junior levels, but as you move up to the c-suite they seem to disappear. If this is happening within your agency, ask those people who are leaving, what happened and what could they have done. Create culture clubs, so minorities feel supported by others and can reach out to others they can relate to. Set achievable benchmarks of what you want to see happening within your company and by when.
Share an example where progress is being made to support Asians in the workforce?
The first step of progress has been the recognition of the problem. I've been seeing agencies auditing their employees for diversity, as well as career advancement. Clients are more and more asking to see representation in the team agencies bring to the presentations. I believe with this awareness that there will be accountability and more opportunities. I've also been seeing more and more Asians are starting to speak on panels and mentor others. I highly recommend that we all do this, even if you're not at the top, it's important to get your voice out there as well as reach back and lift up.
Bernice Chao is Creative (Art) Director at R/GA, author, and speaker. She believes in the power of using creativity for good. Whether that's giving the brands, she works on a real purpose to connect with their audience or paying it forward to her community.