Icons, Rockstars, & Innovators – Esi Eggleston Bracey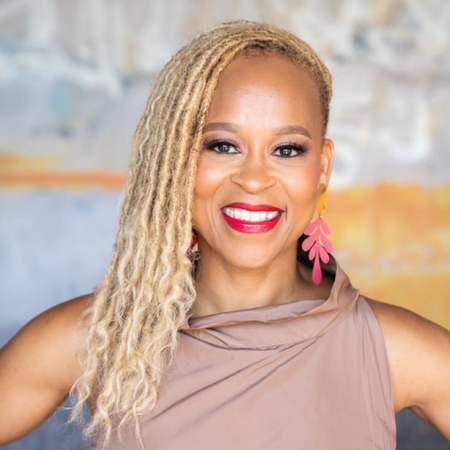 Esi Eggleston Bracey is a transformational beauty leader with decades of executive experience in the CPG and beauty industries where she has created meaningful business impact through purpose driven leadership and initiatives. Esi is President of Unilever's US business and oversees Unilever's Personal Care portfolio in North America, which includes iconic brands such as Dove, Degree, and Axe among others. She previously served as EVP and COO of the Beauty and Personal Care business in North America.
A believer that business can be a force for good, Esi is leading efforts to make Unilever the company that makes the most impact on people, communities, and the planet. These efforts include Dove's founding of the CROWN (Creating a Respectful & Open World for Natural Hair) Coalition and CROWN ACT and champion for Shea Moisture's work with the New Voices Fund for Women of Color Entrepreneurs. Earlier in her career she led COVERGIRL's pioneering work to diversify the face of beauty with disruptive 'real beauty' talent such as Queen Latifah, Pink, Ellen, and Janelle Monae. Outside of work, she co-founded CauseWeCare to help keep our communities safe in the face of the COVID-19 pandemic.
A native of Chicago, Illinois, Esi graduated from Dartmouth College in Hanover, New Hampshire with a Bachelor of Arts in Engineering Sciences. Esi is married to her husband Des for 17 years and has two children: Anura (17) and Benoit (13).