Meet The Fellows: Gaby Ringvald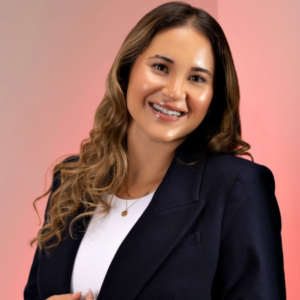 Gaby Ringvald (she/her), Senior Social Strategist at Pereira O'Dell 
Gaby uses being a digital native and cultural zeitgeist to her advantage, as she is always keeping a finger on the pulse of social media and trends. Currently, her role is a senior social strategist at Pereira O'Dell, a full-service advertising agency. She is responsible for implementing social strategies, overseeing community engagement practices and developing influencer strategies across both B2C and B2B brands. In her role, Gaby fosters collaboration with people from all over the world. She received her B.S. in Public Relations from the University of Florida and began her career at VMLY&R. 
One of her favorite aspects that the Fellowship has offered is access to industry events like SXSW, ADCOLOR and Advertising Week New York. She enjoys the ability to network and learn from the different speakers at these events. Additionally, another part of the program that Gaby has leveraged is the 1:1 Executive Coaching. Working with coach Shameka Brown has propelled her to gain confidence in her everyday role as leader of a team. In her spare time she enjoys traveling and consuming media of all forms, from classic novels to today's Twitter feed.
---------
The i'mPART Women's Fellowship, created in 2016, made a commitment of $100K annually to retain more diverse talent and promote more women into leadership positions. Now in its sixth year, the program has expanded from helping 10 to over 50 women pursue their goals and elevate their executive presence – providing more access, tools, & nurturing necessary for them to grow and thrive in all aspects of our industry.
Each Fellow receives:
All-expense registrations for industry conferences including but not limited to: ADCOLOR, Advertising WEEK NY, ANA, BE Women of Power Summit, 3% Movement Conference, SXSW, Fast Company Innovation Festival, CultureCon
·         Educational workshops, webinars and master classes
·         1:1 Executive Coaching
·         Neuro-assessments to determine strengths
·         Monthly night school with PwC Executive Training Program
·         Executive Salon Series fostering mentor connections and high-level networking opportunities
·         1-year AD Club of NY membership
·         Access to the industries top leaders
Learn more about the Foundation's dedication to fostering the talent pipeline here!