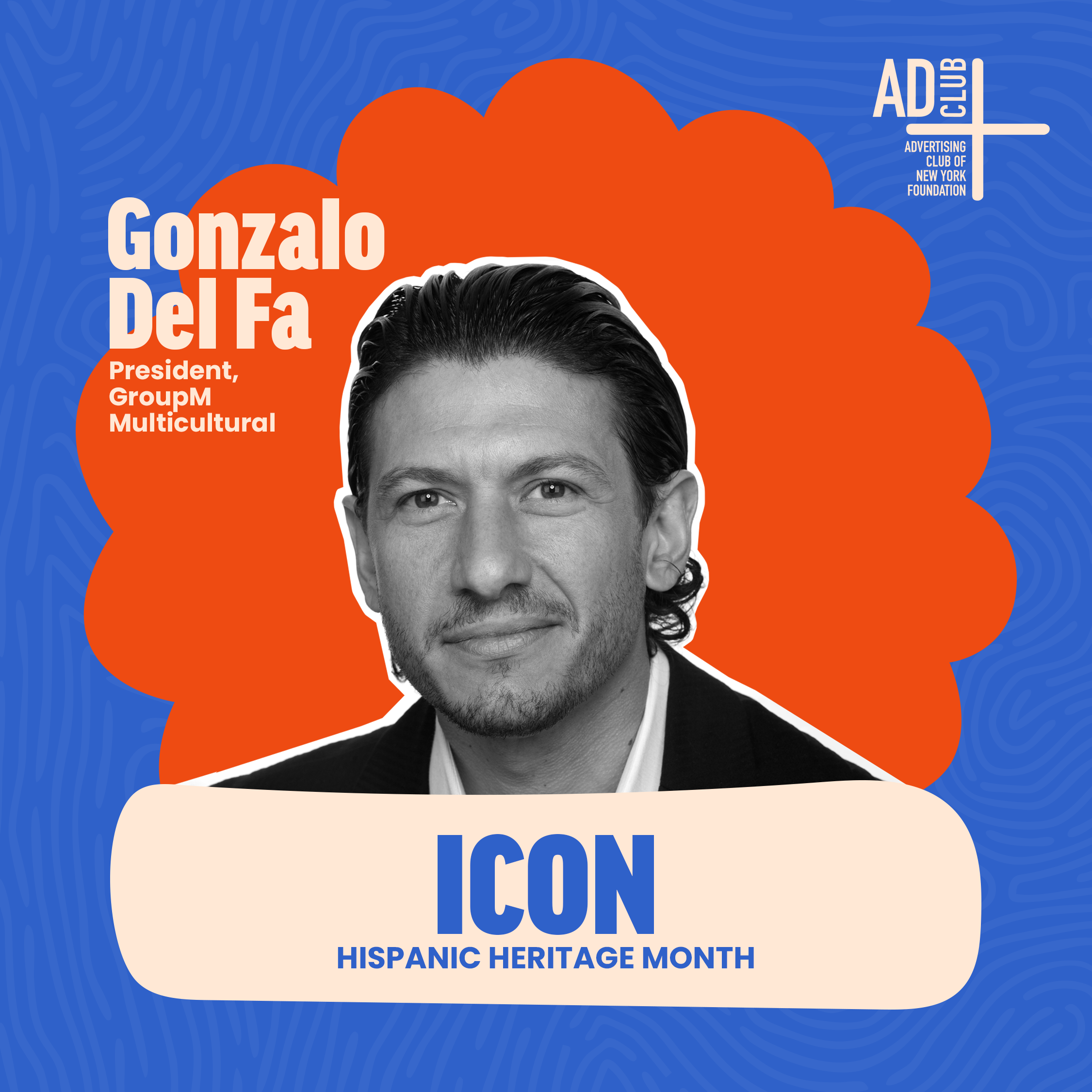 As President of GroupM Multicultural, Gonzalo plays a key role in all aspects of the multicultural and diverse media and marketing efforts initiated by all GroupM agencies: EssenceMediacom, Wavemaker, and Mindshare. The goal of the division is to provide clients with a truly relevant and informative point of view of diverse audiences across the US, resulting in tailored communications strategies based on in-depth knowledge of consumers.
Under Gonzalo's leadership, GroupM Multicultural handles $1B in billings from clients such as Nestle, Target, General Mills, Google, Uber, JP Morgan Chase, Mars, Unilever, AARP, Bayer, Danone, Universal Pictures, Coca Cola, Doordash, Discover, and others.
Gonzalo first joined the GroupM family in 2003 as Managing Director of MEC Argentina. During his three-year tenure he developed a reputation for creative media thinking and activation. 
In 2006, he moved to New York to launch MEC Bravo, and in 2010 he was instrumental in combining all the agencies under the GroupM Multicultural banner. 
In 2014, Gonzalo was awarded Media Maven of the Year and in 2016 he was nominated for the Crain's Visionary Awards. In 2017 he won the Executive Leadership Award and in 2018 he was recognized as one of the most influential Latinos in New York by El Diario. In 2019 Gonzalo was recognized by AdWeek with the Stellar Marketing Execs of the Year Awards and in 2022 he was named one of the 20 Most Influential Latinos in Marketing and Media. In addition to his role at GroupM, Gonzalo is the Past-Chairman of the Hispanic Marketing Council (HMC).
Prior to joining GroupM, Gonzalo worked at American Express Argentina, BBVA, Hachette Filipacchi and Editorial Televisa.