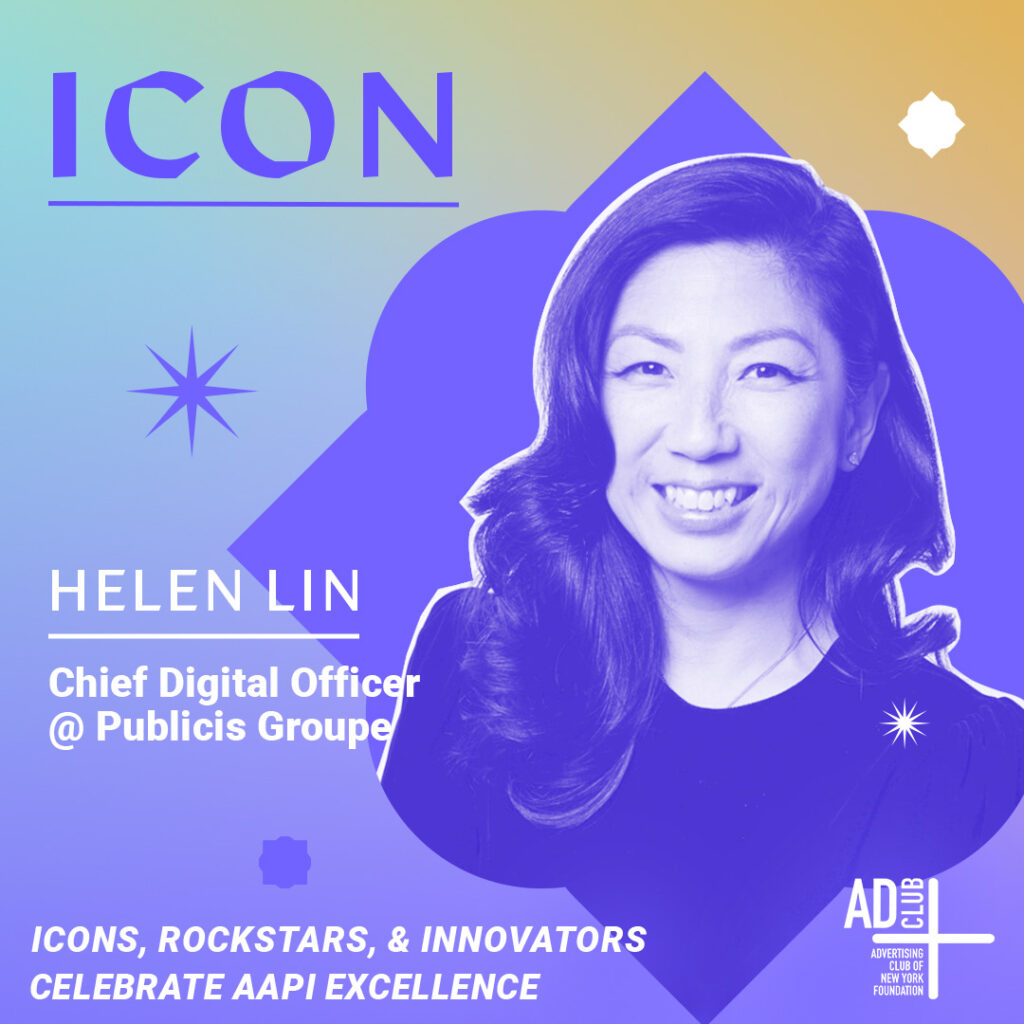 As Publicis Groupe's Chief Digital Officer, Helen is responsible for driving integrated digital solutions from across the organization, while leading the holding company's broader digital strategy and partnerships – including representing Publicis Groupe in industry-leading initiatives to continually improve the standards and brand safety on the world's largest consumer platforms. Prior to her current role with the Groupe, she served as Chief Digital Officer for Publicis Media where she oversaw all digital and programmatic strategy, partnerships, investment and negotiations on behalf of the network globally.
As an established mentor and role model among her teams, Helen's professional focus goes far beyond client and agency work. She is the founding Executive Sponsor of Publicis Media's BRG Power of Women!, an active member for Asians in ADCOLOR and the newly formed ANA Asian American Agency Leadership, and board member for Partnership with Children – a non-profit that supports over 10,000 New York City children overcome the stresses of growing up in poverty. 
Originally a Los Angeles native, Helen earned her bachelor's degree at UCLA, then moved to New York in 2007 and earned her MBA at NYU Stern School of Business.