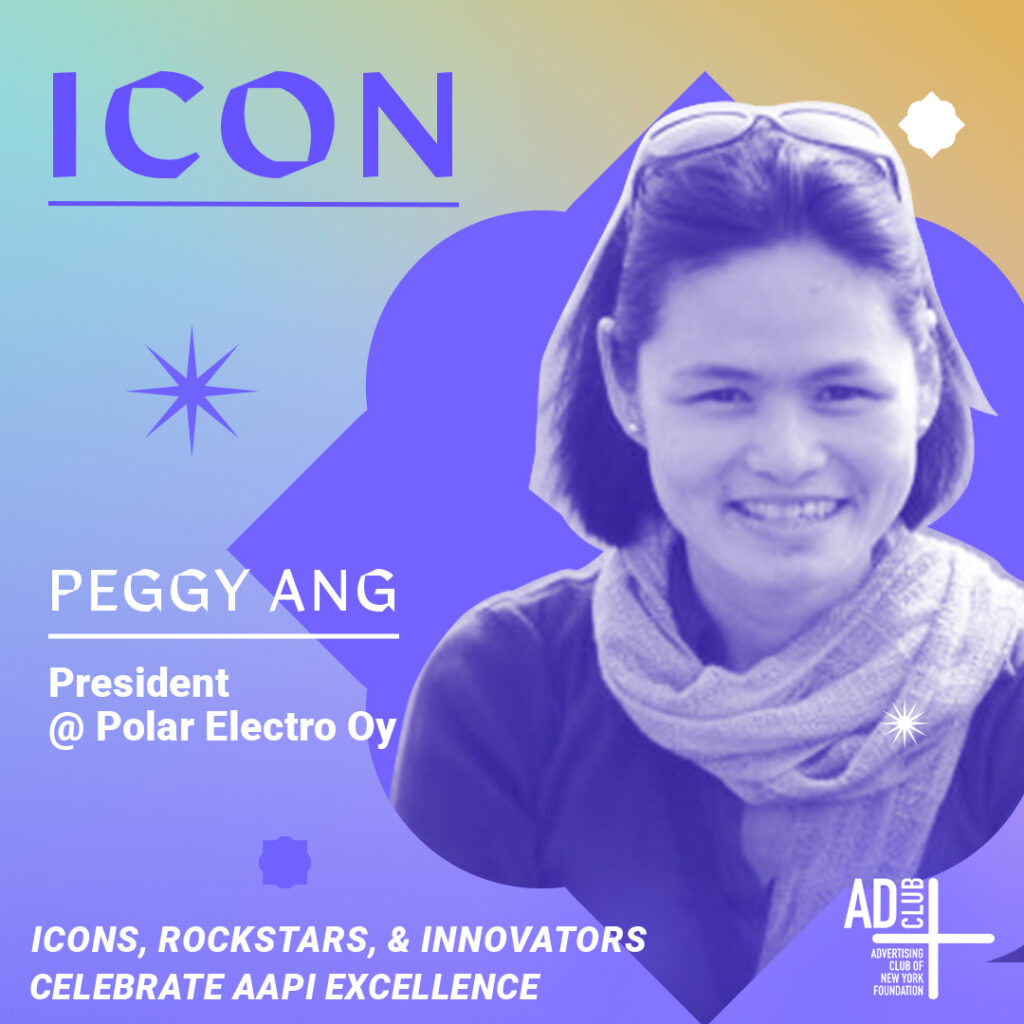 Peggy Ang is a dynamic award-winning C-Suite leader in global marketing, strategy, operations and organizational transformation. She has brought new levels of market resonance and business performance across categories through an unflinching focus on consumer lifestyles, market dynamics, creative excellence, and continuous operational efficiency.  
She is currently President of Polar Electro, Inc. where she is driving the brand and business' growth in the wearables category. Prior to this position, Peggy was the CMO of 2 of the biggest technology companies in the world. At Samsung, she orchestrated its transformation from a mass to a prestige brand; supplanting established market leaders such as Sony, Panasonic and Sharp. At LG, she drove next level growth by redefining its brand meaning and purpose, pushing the boundaries of consumer engagement in gaming, live content/programming and omni-commerce. Peggy has the unique ability to stay ahead in consumer/market shifts, resulting in exponential brand and business growth. 
Peggy is an accomplished orchestrator of teams and moves seamlessly across organizations (B2C-B2B-D2C), business disciplines and categories.  She leads with passion and champions the role of brands/businesses as active players in cultural conversations and social action. Peggy has been recognized by various industry groups (Ad Age, Ad Week, Brand Innovators, DealerScope, Media Post) for excellence in marketing.