Icon – Steven Wolfe Pereira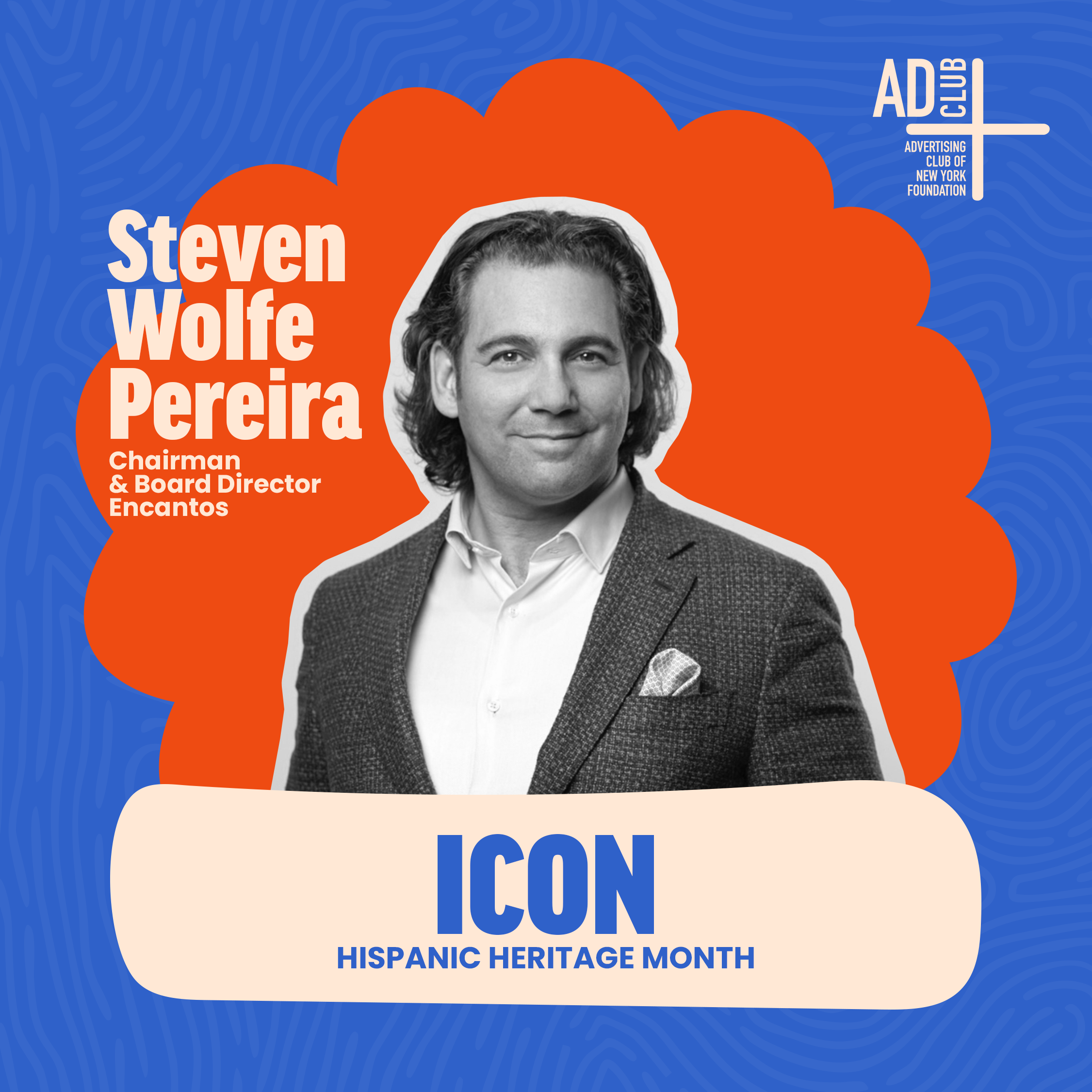 Steven Wolfe Pereira is the Chief Business Officer of 3Pas Studios, the global entertainment company co-founded by the biggest Latino actor in the world Eugenio Derbez and his producing partner Ben Odell. With its focus on comedy and family-friendly entertainment, 3Pas stories are experienced by fans around the world through film, television, and audio in both English and Spanish. 3Pas is headquartered in Los Angeles with offices in Miami and Mexico City.
He also is the Co-Founder and Chairman of Encantos PBC, the award-winning children's entertainment company. Named by Fast Company as one of the World's Most Innovative Companies, Encantos focuses on diverse stories and characters and brings them to life through apps, books, content, consumer products, and more. Its properties include the #1 bilingual preschool brand Canticos along with the award-winning Tiny Travelers series and Skeletina. Under his leadership, Encantos was named one of the top 100 startups by Business Insider and was recently named to Apple's prestigious Entrepreneur Camp.
Steven is an accomplished executive with more than 25 years of experience in technology, media, and financial services. Named by Adweek as one of the "50 Most Indispensable Executives in Marketing, Media and Tech" as well as one of Hispanic Executive's "Top 10 Líderes" in 2021, Steven is a data-driven strategic leader known for his ability to build and scale companies by connecting digital strategies to business outcomes. Honored as one of LinkedIn's Top Voices, Steven is a passionate thought leader on multicultural consumers and how diversity is a growth driver for business. In 2023, Steven and Marisa Thalberg launched "Brand New", a new podcast distributed by iHeartMedia.
Prior to Encantos, Steven served as the Chief Marketing Officer of Datalogix (acquired by Oracle for $1.2 billion), Neustar (acquired by Golden Gate Capital for $3 billion), and Quantcast. Steven has also held executive roles at Publicis Groupe, Univision, and Akamai Technologies. He began his career in finance at The Blackstone Group, Salomon Smith Barney (Citi), and Violy, Byorum & Partners.
A champion of diversity and STEAM education initiatives, Steven currently serves as a board director of the Latino Community Foundation, Save the Children, and Whalar.
He earned a B.A. from Tufts University, was a Fulbright Scholar, and completed the Greater Boston Executive MBA Program at MIT's Sloan School of Management. A proud Dominican-American born and raised in New York, Steven now lives in Los Angeles with his wife and two children