10 Most In-Demand Metaverse Hires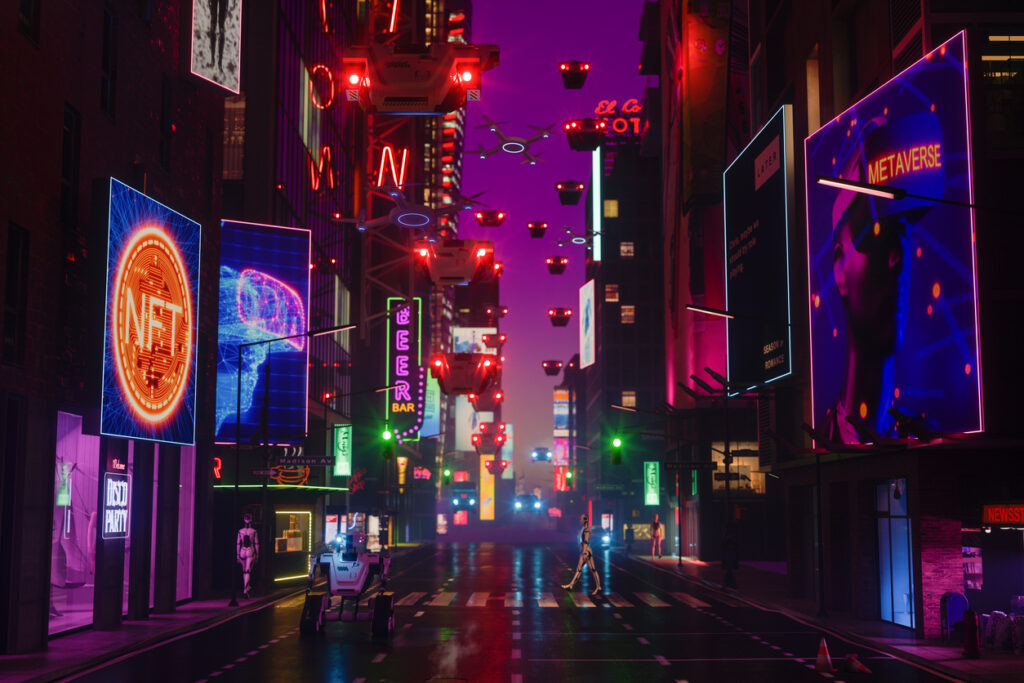 The metaverse isn't coming; it is expanding. The extended reality (XR) revolution has already begun. Over the next few years, interconnected virtual worlds will forever change the way we engage. Businesses must reframe their approach to marketing, advertising, community, product and platform needs to reach their customers. 
The race to create the best virtual reality (VR) and augmented reality (AR) space has taken brands into a tomorrow they weren't built to enter. This new age demands a specially skilled and innovative breed of talent. 
I've helped deliver workforce solutions to some of the largest game studios and immersive tech companies in the world, and professionals in my network have been developing the metaverse since before it was called the metaverse. Here are the top 10 hires that their initiatives have required: 
Metaverse Strategist

 
Metaverse Strategists are the leading authorities on all things metaverse. They combine deep knowledge of Web3 technologies, gaming trends, and internet culture to guide game studios, retailers and all kinds of brands on the best metaverse practices. These specialists help navigate and formulate immersive platforms to engage audiences in groundbreaking ways. 
Related Titles: Metaverse Engineer, Head of Metaverse, Experiential Director  
  2. Metaverse Research Scientist
Metaverse Research Scientists are architects of reality replication. It's their job to transfer our physical world into a virtual one. Their scalable prototypes, scientific analysis and data-driven reports serve as the foundation for all metaverse applications. This instrumental role demands a mastery of deep learning, computer engineering, data science and far more. 
Related Titles: Data Researcher, Research Analyst 
  3. Metaverse Product Manager
Metaverse Product Managers make the virtual realm an enjoyable experience with solution-focused design. From conception to each stage of production, these specialists oversee the creation of products and implementation of functions. Their UX, UI and user interaction chops empower teams to turn visions into customer-centric realities. 
Related Titles: UX Manager, Producer, Innovation Manager 
  4. Avatar Character Artist
Avatar Character Artists create the most critical visuals in the metaverse–the people. In the virtual world, we exist as 3D avatars, or digital representations of ourselves. Talented designers are essential metaverse hires because they paint us into the picture. You can't enter a new world if you can't see yourself in it. 
Related Titles: Character Designer, Game Artist, Avatar Designer 
  5. Metaverse Environment Artist
Metaverse Environment Artists are immersive tech visionaries who make virtual surroundings as beautiful as they are believable. These talented designers construct entire landscapes, cityscapes, dwellings and props for VR experiences. Many opportunities in the field require several years of 2D and 3D modeling or animation experience.  
Related Titles: World Designer, Game Artist 
  6. Marketing Analytics & Data Manager
Marketing Analytics Managers help businesses understand what works and what doesn't in virtual worlds of unprecedented opportunity. From branded NFTs to digital billboards to gamified promotions, extended realities have endless applications. Analytics managers turn data into insights so that brands can get the best of all the metaverse has to offer. 
Related Titles: Marketing Manager, Marketing Data Analyst 
  7. Unity Developer
Unity Developers with backgrounds in VR/AR/XR are specialized programmers who make the metaverse possible. They code and test each visual element and every programmed feature in C# to create seamless immersive experiences. These highly sought-after engineers are experts in software development, animation systems, extended reality (XR) technologies and more. 
Related Titles: Unity Engineer, Unity Programmer, Game Programmer, Game Engine Developer 
  8. Unity/Unreal Designer
Unity/Unreal Designers are the minds to design the aesthetics and structures within video games. These creators model and render every 3D asset you can encounter in the virtual realm. And they possess unparalleled knowledge of the world's most popular and powerful video game engines—the platforms to bring the metaverse to life. 
Related Titles: Game Designer, Game Engine Designer, Technical Designer 
  9. Blockchain Engineer
Blockchain Engineers are developers, activators, and masters of blockchain, a system for recording digital information that makes it near impossible to hack or alter shared data. This disruptive technology enables people and businesses to make secure transactions within the metaverse through cryptocurrency and NFTs.  
Related Titles: Software Engineer, Software Developer 
  10. Metaverse Ecosystem Project Manager
Project Managers lead the diverse range of intertwined initiatives that power the metaverse ecosystem—an amalgamation of experiential, technological and economic components. From the gateways to the user interface to the entertainment inside the virtual realm, the metaverse calls a new world of work and a new type of leader to manage it all. 
Related Titles: Project Manager, Producer 
The metaverse isn't developing itself. And yesterday's hires can't empower today's organizations to thrive in tomorrow's world. As virtual realities evolve and rise in popularity, new metaverse jobs and opportunities of all forms emerge. These possibilities go beyond the entertainment industry; everything is about to change. In many ways, change is already here, but the metaverse and the future need people to propel our world forward. 
—-------------------------
About Onward Play:
Onward Play is a workforce solutions provider that takes gaming to the next level, pushes the limits of web3 technologies, and brings immersive experiences to life. A division of Onward Search, Onward Play helps game studios, esports organizations, and companies across industries connect with remarkable talent, build scalable teams, and power strategic initiatives. 
Contact:
Kim Shatzer
Managing Director, Onward Play
213.433.3097 x3016
kimc@onwardsearch.com