Innovate: NY The State of OTT Measurement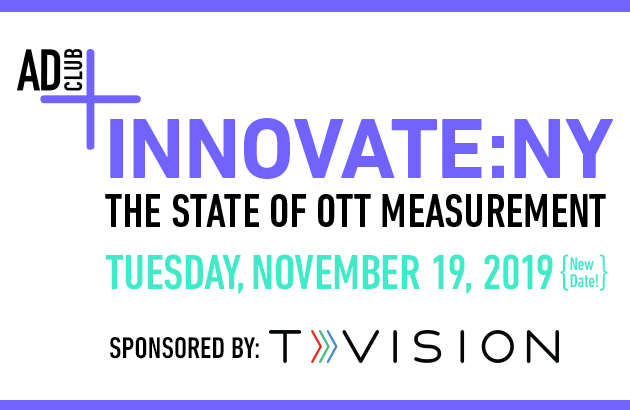 Viewer behavior is shifting – it's time we know where it's heading. According to eMarketer, by 2022, more than 58% of the US population will subscribe to OTT video content services. With so much change, how should this shift be measured?
In this session, you will discover how people are streaming content through top engaged programs, application and device usage, and, person-level metrics – including co-viewing, binge-rates, and re-watch rates.
We Will Cover the Following:
OTT State of the Union
Current Trends on What to Expect in OTT
Conversations with Industry Leaders
Hear From:
Jessica Chonody, VP of Ad Sales Research, AMC Networks
Mark Risis, Head of Data Demand for TV, LiveRamp
Luke McGuinness, President, TVision
Howard Shimmel, President, Janus Strategy & Consulting
Our Innovate NY series are aimed to provide our member with insights and learning about different market segments in an intimate audience setting.