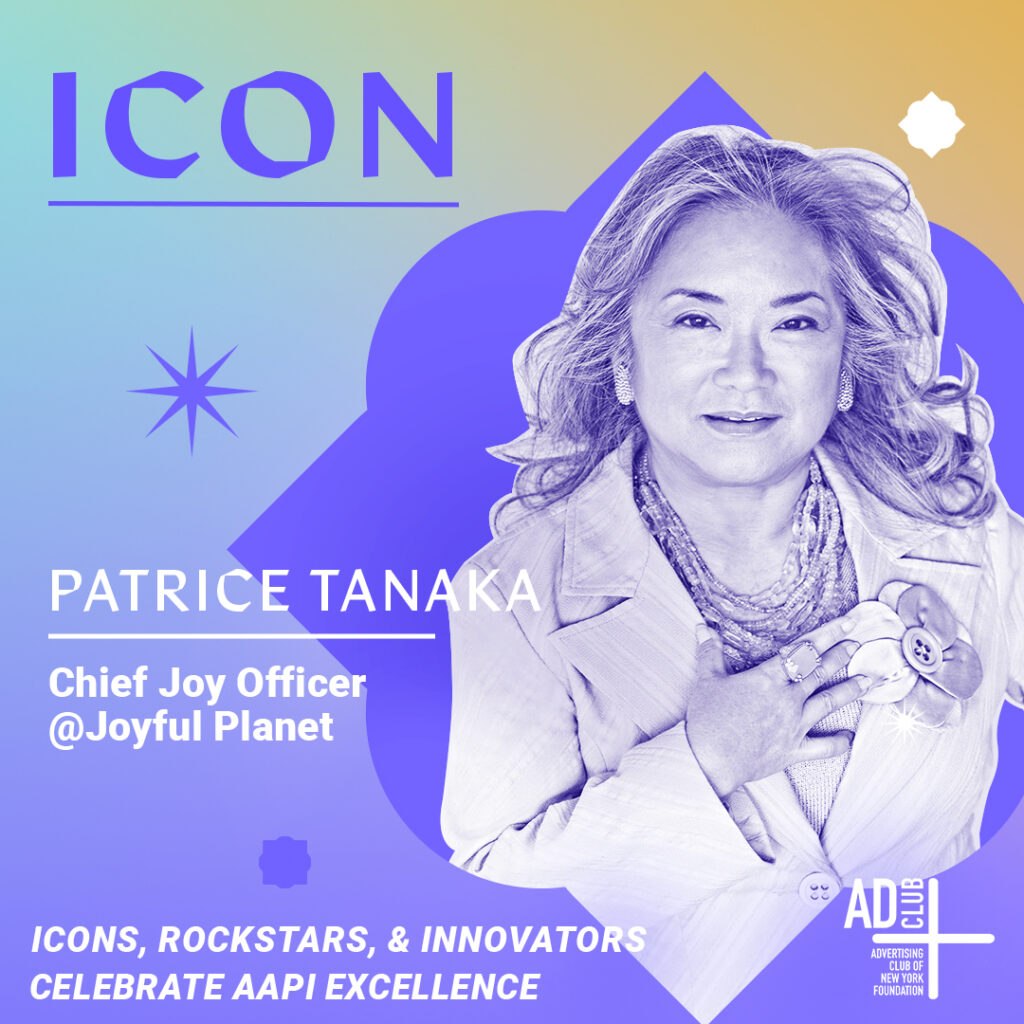 Patrice Tanaka is a best-selling author, public speaker on business and life purpose, serial entrepreneur, co-founder of three award-winning, PR & Marketing agencies and the consultancy, Joyful Planet, focused on building purpose-driven individuals and organizations. Life and organizational purpose are the subjects of Patrice's best-selling books, Beat the Curve and Performance360. She is also the author of Becoming Ginger Rogers…How Ballroom Dancing Made Me a Happier Woman, Better Partner and Smarter CEO about her late-life passion for ballroom dancing.
Patrice has been honored by PRWeek (Hall of Fame), PRSA Foundation (Paladin Award), PRSA (Paul M. Lund Award for Public Service), New York Women in Communications (Matrix Award), Asian Women in Business (Entrepreneurial Leadership Award), Girl Scouts of Greater New York (Women of Distinction and Gold Achievement Awards), University of Hawaii (Distinguished Alumni Award), among others.
She is Immediate Past Co-Chair of the Diversity Action Alliance, a PR industry-wide coalition of 15 influential organizations committed to action on diversity, equity, and inclusion. Patrice has also served as a trustee and volunteer for many organizations committed to youth development, girl- and women's leadership development, economic empowerment, and gender equity.  She is also a vocal advocate for the Asian American, Native Hawaiian and Pacific Islander (AANHPI) community and for diversity, equity, inclusion and belonging.
Patrice was born and raised in Hawaii but has lived in New York City for most of her adult life.  She calls Hawaii "home" and is committed to living her life with the "Aloha Spirit."