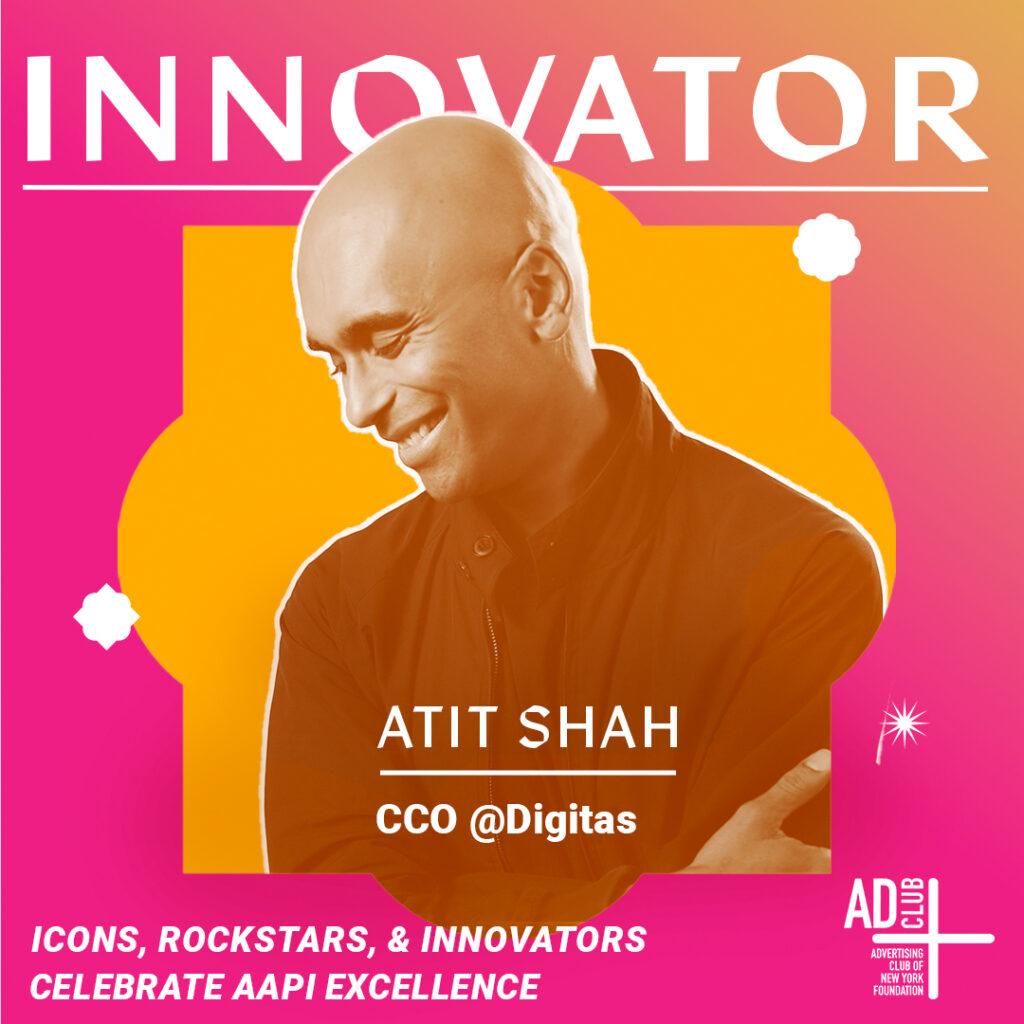 Atit Shah has been dreaming up transformative brand experiences for companies like American Express, Delta Air Lines, Converse, Walmart, The New York Times, JennAir, NBC, and Vevo since the early 2000s. He is the Chief Creative Officer for Digitas North America, driving activations born out of the fusion of creative, media, data, and technology. 
Some of his team's notable projects include the "Small Business Saturday" movement for Main Streets, "Symphonologie: The Music of Business", an artificial intelligence-born Louvre exhibition, and "Moonshot, a first-ever XR documentary for JFK Library. His work has received top honors from the industry including Cannes Grand Prix Lions, Grand Clios, D&AD Pencils, Gold and Silver One Show Pencils, Gold Effies, Webby Awards, and London International Awards.
Atit lives in Brooklyn with his wife and two teenagers.