Innovator – Marta Martinez
"I've learned that people will forget what you said, people will forget what you did, but people will never forget how you made them feel" - Maya Angelou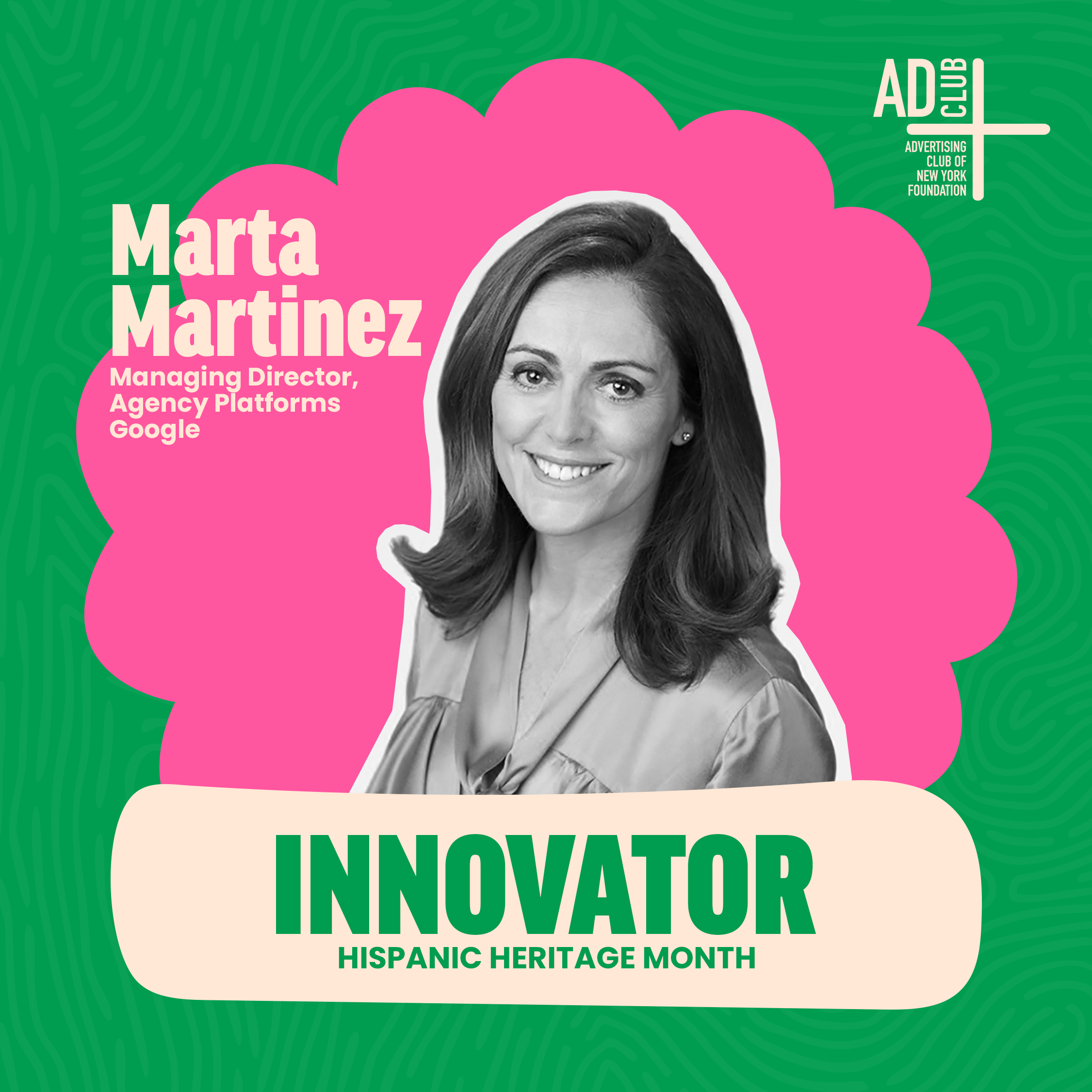 Marta is a true business innovator in the Marketing and Technology industry with experience across several leading global technology firms as well as the startup world. In her current role as Managing Director of Data, Measurement and Analytics at Google she partners with advertising agencies, system integrators and consultancies to drive digital transformation at scale across Fortune 500 marketers.
Before joining Google, she was the Chief Revenue Officer of SideWalk Lab's Intersection, the smart cities technology and media company funded by Alphabet. She also had a successful tenure at AOL/Verizon where she held several positions including Head of Global Video Sales and SVP of Advertising. Earlier in her career she gained deep knowledge of the industry through senior business operations, partnership and consulting roles at MediaMath, Havas Digital Global and more.
Marta is recognized in the industry as a people-first leader who builds high-performing teams and inclusive culture, where people are inspired to think big and focus on what matters most, both personally and professionally. At Google, Marta served as the chair of the Americas Ads Diversity, Equity and Inclusion Council and is the Executive Sponsor of the Digital Marketing Apprenticeship Program and Google's LatinX community.
Marta holds a BBA in Business Administration from ESADE in Barcelona. Her passion for technology brought her to the USA from Spain, to pursue an MBA from the Stern School of Business at New York University, specializing in Entertainment, Media and Technology.
Marta lives in New York with her husband and two children. In addition to her love of world travel, Marta likes to ski, bike, do yoga and cheer for her lifelong favorite team, FC Barcelona.