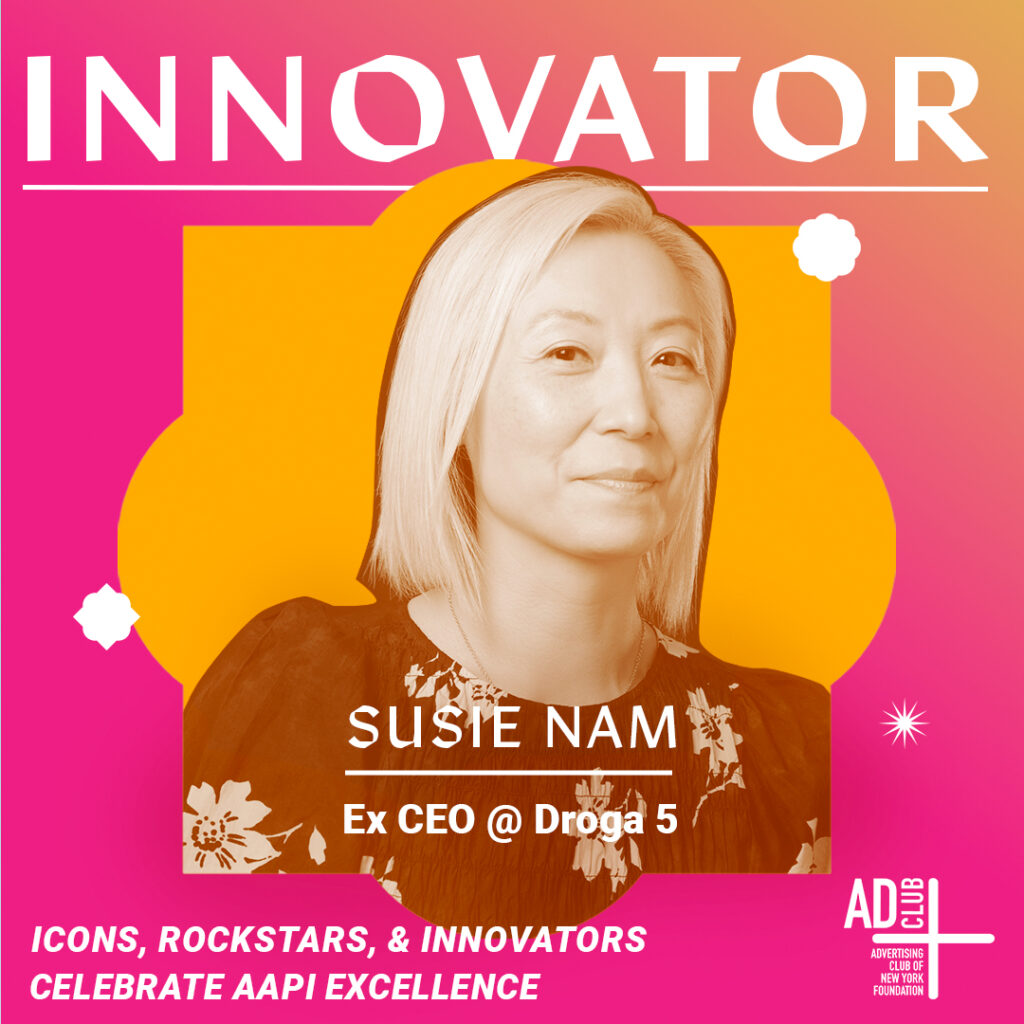 As ex-CEO of Droga5 New York, Susie Nam sits at the helm of one of the most influential agencies in the advertising industry, driving client business across North and South America. Since joining Droga5 14 years ago, Susie has risen to the top of the organization and been instrumental in the agency's significant growth from a 35-person crew in NYC to an industry-leading brand with 500+ employees in their flagship office, and 4 global hubs supporting international clientele. 
She has been critical in designing systems and culture that yield breakthrough ideas and advance best-in-class talent. She has also ensured DEI is at the center of Droga5's business and internal-facing strategies, founding and acting as the executive advisor of Droga5's diversity, equity and inclusion initiative, D+iQ. Susie is an Aspen Institute First Movers Fellow (2020) and has been recognized on the GoldHouse A100 List (2018, 2022) and Adweek 50 (2017). 
Susie's notable career began in publishing with a role at George magazine following the presidential campaign trail, before she moved on to serve as Features Editor for The New York Times' first-ever online edition. She went on to study at the London School of Economics and followed by practicing as an Urban Planner in England before she landed in the advertising industry—first with Deutsch, Fallon, then with Droga5 in 2009. 
Susie's impact goes beyond the organizations she's worked for, she's consistently served as an executive leader, champion and advocate for diversity, equity and inclusion across communities.  Recently, Susie was honored with the Impact Award by the Asian American Federation (AAF) and named Chair of the ADCOLOR Board, the premier organization celebrating and promoting professionals of color in the creative industries.