Narrowing the Gap in AAPI Leadership in Advertising and Marketing
Narrowing the Gap in AAPI Leadership in Advertising and Marketing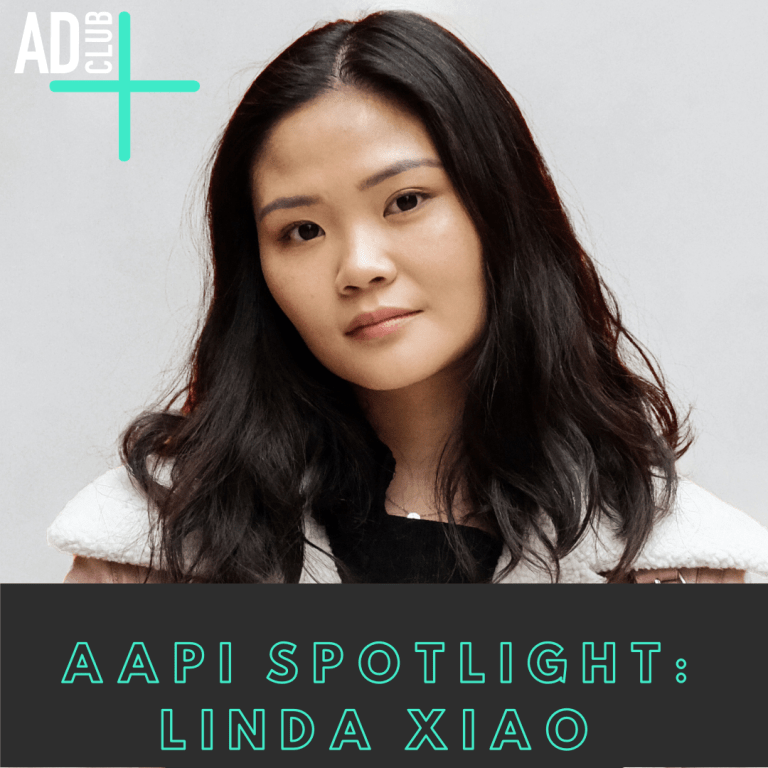 From Member Linda Xiao, Strategy Director, Digital Experience Design, Momentum Worldwide
For those identifying as Asian American or Pacific Islander, has your experience in this industry impacted your career journey? If so, how? 
Early in my career, I just assumed that people who looked like me would be my advocates/mentors/etc. I quickly learned that isn't always the case. Unfortunately, sometimes people who look like you can see your talent as a threat and treat you unfairly. While most of this behavior is due to their own unfortunate personalities, another important part of this behavior can be attributed to the lack of AAPI leadership, leading some to feel that AAPI need to "fight" among themselves to get those coveted roles. This is something that can negatively affect all BIPOC talent. Knowing firsthand how hurtful and toxic that type of thinking can be has fueled my passion for mentorship—particularly with junior BIPOC talent—which has also been invaluable to my own personal learning and development throughout my career.
Asian Americans face many barriers to leadership positions. What is your advice to the industry to narrow the gap and create more leadership opportunities for Asians?
Reject the "model minority." This lie that all AAPI are mild-mannered and submissive has led AAPI talent to be the most represented racial group in the white-collar workforce, but the least likely to hold leadership positions. In addition to racial bias, AAPI women also face gender bias for upward mobility. The model minority myth gives an illusion of guaranteed success that makes AAPI talent almost invisible, which hurts all BIPOC talent. Robust professional development initiatives, mentorship programs, etc. can be the first step to closing this leadership gap. As many AAPI are children of first-generation immigrants, it can be tough to find relatable mentors and even see yourself in leadership roles, which is why I'm so passionate about sharing my own experiences along my career journey.
Has your organization taken any steps to better support Asians in the workforce?
I will name just two of the amazing initiatives Momentum has sponsored to better support AAPI in the workplace. The first is a Bystander Intervention Workshop for proper intervention when witnessing anti-Asian and xenophobic harassment. The workshop is co-sponsored by Asian Americans Advancing Justice (AAJC) and Hollaback! Secondly, to celebrate AAPI Heritage Month, Momentum has created a social campaign that highlights the various backgrounds and diversity of AAPI employees and the geographic expanse of their heritages.
In the last two decades Asian American population grew 81% and by 2023 Asian Americans' purchasing power is expected to be $1.3 trillion according to Nielson, close to 300% since 2000. How does this forecast impact how brands should be showing up?
Beyond purchasing power and profit, brands should focus on uplifting AAPI voices and sharing their stories. The more diverse stories we share, the more paths we open up and the more dreams we can put into the heads of young AAPI talent. To get real, I tear up almost every time I see young Asian talent being celebrated in the media. When I was in elementary school, I dressed up as a waitress for Career Day because I didn't know what other paths were available to me. My world opened up when I became a first-generation college student. Savvy BIPOC consumers will always see through inauthentic branding and excessive pandering. Authentic, relatable, empathetic content and channels can make a huge difference for future generations of AAPI talent. Brands should play a meaningful role in people's lives, and uplifting AAPI youth would be a great way to expand that role to become more inclusive and purposeful.
Linda has a wealth of experience and knowledge in understanding consumers' needs and motivations, particularly from a hybrid and virtual context. Linda sits at the core of Momentum's Digital Experience Design (DXD) practice, focusing on next gen experiences uniquely tailored for the blended worlds of physical and digital. Leveraging best-in-class talent across strategy, experience design, technology and creative teams, Linda works alongside Momentum's key accounts through digital strategic leadership and counsel, guiding teams from omnichannel creative ideation through to implementation.