New Business Imperatives: What Diversity and Inclusiveness Mean for Advertising
New Business Imperatives: What Diversity and Inclusiveness Mean for Advertising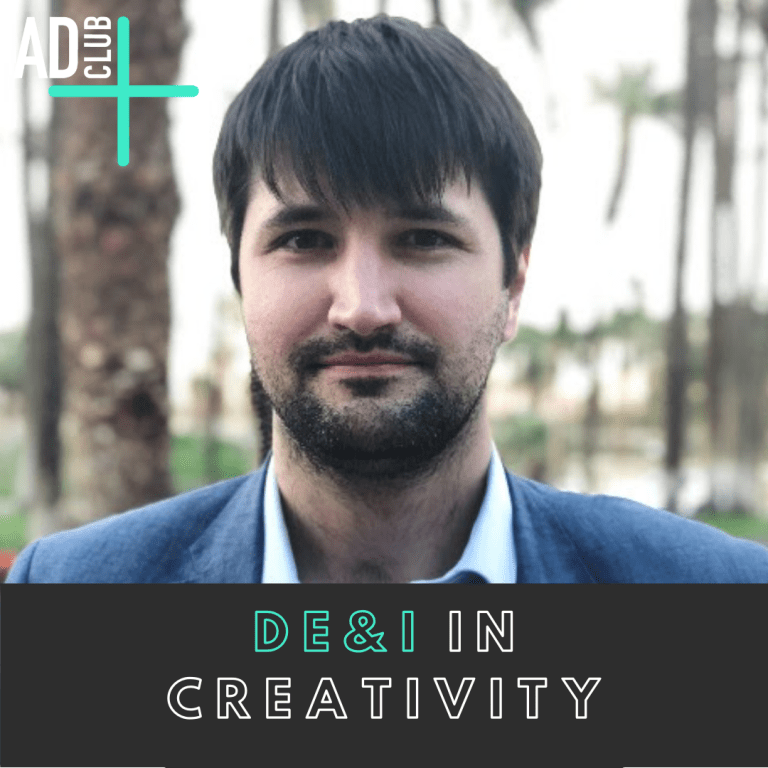 From Ivan Guzenko, CEO & Co-Founder, SmartyAds
Inclusiveness and diversity in advertising push brands past traditional assumptions about who their audience is and what they want. This kind of marketing speaks to broader audiences of all races, cultural backgrounds, religious beliefs, sexual orientation, age or social status. If your brand makes inclusiveness and diversity the hallmark of its advertising strategy, it means it connects to its audience on the personal level which is a major asset for businesses in 2021. Is it really this important? Let's dig for the proof.
Diversity and inclusiveness matter: proved by studies
Today, users require online ads to better reflect their personality, preferences and character – this is the main takeaway that Meta made when researching this topic in March 2021. In cooperation with an institute's gender media experts, Meta surveyed 1,200 users and analyzed 1,000 Meta ad videos to see how social stereotypes affected digital advertising.
The abovementioned study also inspected how different social groups are represented in the ads, how people react to ads, and how inclusiveness and diversity impact the results of the ad campaign.
Takeaway 1. Stereotypes are limiting online advertising. An analysis of 1,000 commercials found that women are 14.1 times more likely to be featured in clothing ads than men. Likewise, they are 6.9 times more likely to be visually and verbally objectified in the ads. Men are 2.4 times more likely to appear moody or angry in ads. Finally, people with special physical conditions or disabilities are featured in only 1.1% of all reviewed commercials.
Takeaway 2. Users require cultural and racial diversity in ads. The questioning of 1,200 users aged 18+ in Brazil, UK and United States showed the following – around 54% of those surveyed said they do not feel culturally represented in ads, with 71% reporting they actually expect brands to promote diversity and inclusion more.
Another key finding of the survey is the impact of displaying cultural and racial diversity in advertising. About 59% of consumers reported they were more loyal to brands that actively advocated these values. About 59% also noted that they preferred to buy specifically from brands that advocated racial diversity and inclusiveness.
Takeaway 3. Diversity and inclusiveness drive campaign effectiveness. As a part of the same research, Meta also analyzed the impact of diversity and inclusiveness on brand awareness by analyzing 25 brand lift studies and performing a meta-analysis of over 1,200 studies (conducted in 2019). Here's what was found:
Ad campaigns directed towards diverse groups of people tend to have a better response rate when compared to campaigns without an inclusion approach. In 90% of simulated studies, diversity and inclusiveness appeared to be a winning strategy. As well, studies illustrated that women were more likely to remember the ads if they featured other women. It also turned out the same logic applied to ads for men. This, in turn, testifies to the fact that, in general, users are much better at remembering ads with characters they can relate to.
How to invite diversity and inclusiveness into your marketing strategy
If you don't know where to start personalization of your marketing, the good news is that there are plenty of technologies that enable brands to analyze their audience, segment them and automate the advertising experience for everyone. With such technologies and best message individualization practices (described below), it is possible to craft an efficient marketing strategy that keeps all your customers involved and satisfied.
Summing it up
No matter whether you work locally or internationally, today the importance of diversity and inclusiveness is paramount for brands. If you want your product or service to be appealing to customers, you have to step into their shoes and understand their needs, pain points and individual struggles. Advertising, as one of the most common types of communication, doesn't only promote goods and services, but also raises loyalty to your brand by reflecting the individualities of your customers. Ensure that every potential customer could find something in your ads that they could associate themselves with. Apply data-driven tools and use best ad personalization practices that increase the relevance of the message, making it easy for every customer to feel involved.
—-
SmartyAds is a full-stack programmatic ad tech company for digital advertisers, publishers, brands, enterprises, marketers, and ad agencies. Designed to achieve superior ROI, the platforms ensure global cross-channel reach and complete ecosystem transparency.
The core of SmartyAds ad stack ecosystem includes solutions for media-buying (Demand-Side Platform), media-selling (Supply-Side Platform), and White Label Solutions for launching independent programmatic businesses (White Label DSP, SSP, DMP and SmartHub).
Together these products foster intelligent omnichannel and individualized communication that leads to brand awareness, conversions, and customer satisfaction. SmartyAds partners up with Pixalate, The Media Trust, and Protected Media technology vendors to ensure brand safety and transparency of each and every impression traded within our programmatic advertising ecosystem