Rising to the Challenge of Change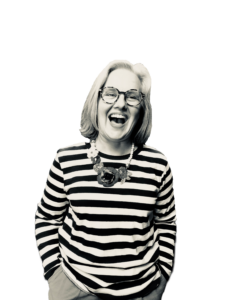 Q&A with Christine Shoaf, Chief Global Client Officer, Momentum Worldwide
What new technologies and related skills has your company adapted most recently to address client needs?
We have been using the sustainability tool TRACE on a global basis for a little over a year. We now have benchmarks for how the brand experiences we create impact the environment and understand the changes we need to make in partnership with our clients to continue to decrease our collective carbon footprint. We also had three patents approved recently – all related to AI and machine learning techniques that will help us ensure the work we do will have real business value for our clients. These technologies will be integrated into our existing systems and tools.
How does your company keep its people poised for success in this fast-changing environment?
I talked about our patents before; when we introduce this kind of innovation to the agency, we try to follow a "complicated on the inside, easy to use on the outside" rule. We also have an extensive learning & development program that encompasses everything from the mundane, like how to create a Sharepoint folder, all the way to emotional intelligence or neuroplasticity and mental dexterity. In addition, experiential people are a breed apart – they are explorers and seekers, so our employees are always bringing new thinking back to the agency and to their peers.
What do you say to be the number one challenge your company will face in 2024 and how will you address?
Our biggest challenge is a pretty consistent one – keeping the remarkable people we already have at Momentum and finding more of them.
What do you foresee to be the biggest opportunities?
Our core clients have long understood the power of brand experiences. But, for a lot of brands, experiential was the thing their agency stuck at the back of the deck. That has really changed over the last couple of years and, with the advent of new, better measurement and ROI tools, we are really excited about what 2024 has in store for us.
What are the keys to breaking through the clutter and really connecting with consumers in a meaningful way.
We have all kinds of new, powerful tools to collect and parse information and data, but the difference between data and insight remains and the way to create breakthrough work has not changed. It requires real insights coupled with ingenuity. All of our best work has started with what often feels like a simple insight: Basketball fans hate when they've bought a jersey and their player gets traded, which led to American Express Jersey Assurance; we were all trapped inside and really bored, so we turned Walmart parking lots into drive-ins; Black youth thought there were only two jobs in movies (actor or director), so we used Sprite and Black Panther Wakanda Forever to introduce them to production designers, storyboard artists and so much more.
How do you stay inspired?
I am an avid traveler. I love a trip to the other side of the world as much as road trip to a new town in the Hudson Valley. The exposure to different cultures, food and perspectives is always inspiring. I also keep a dinosaur action figure on my desk to remind me not to become, well, a dinosaur.
******
Christine joined Momentum in 2013 to lead our global American Express relationship. In 2018, she joined the executive committee, and was recently elevated to Chief Global Client Officer, representing our largest global accounts.