Rockstar – Senna Bayasgalan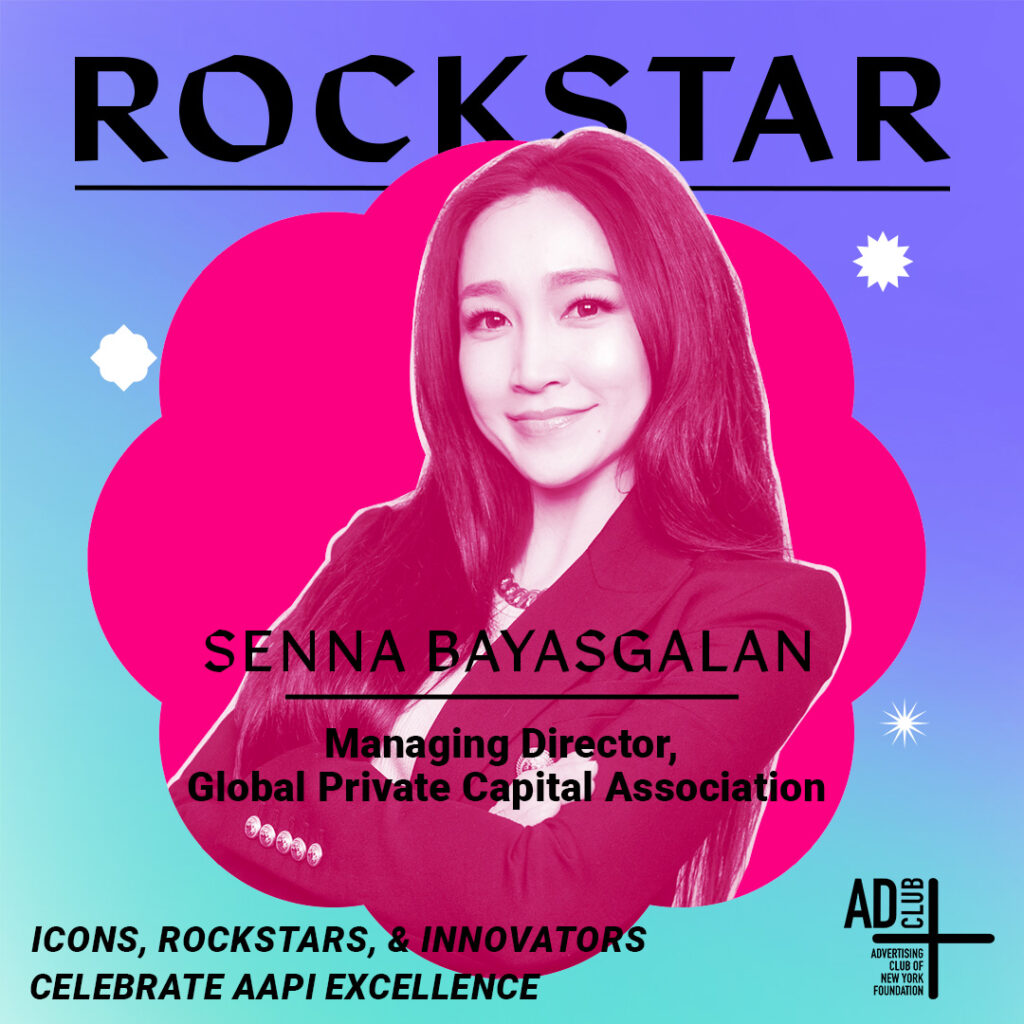 Senna Bayasgalan (she/her) is a dynamic marketing leader who is deeply committed to building a more equitable world and helping individuals reach their full potential. Currently serving as Managing Director of Marketing & Communications at Global Private Capital Association and Head of Partnerships and Programming at Asians In Advertising, she is also a highly sought-after speaker, advisor, and mentor.
Senna is passionate about guiding brands to prioritize purpose over product, and she takes pride in fostering diversity, equity, and inclusion within her company and community. Through her involvement within the DE&I community, Senna advocates for social justice, women's empowerment, and inclusive leadership. She is dedicated to promoting and elevating people from underrepresented groups to higher leadership positions, and serves as a professional mentor at several organizations, including APIA Scholars, Women Who Create, Asians In Advertising, SheRunsIt, and 3AF. Additionally, she facilitates #IamRemarkable by Google, an initiative that empowers women and underrepresented groups to openly discuss their achievements and overcome modesty norms and glass ceilings.
When she's not channeling her energy towards causes that move her, Senna enjoys spending time with her beloved dog and traveling to visit family in four different countries. She also stays up-to-date on the latest creative trends, and always seeks new opportunities to make a positive impact in the world.
Connect with her on LinkedIn, Instagram, and visit her website.